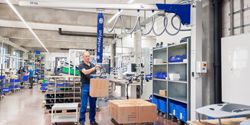 What should you do if you want an ergonomic lifting aid, but your ceiling height is too low for conventional crane systems? Schmalz's solution is a modular flat jib made of aluminum that guarantees smooth movement sequences, even in rooms with low ceilings.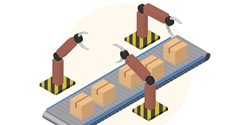 Efforts are also being made to use robots in ways that prevent injuries caused by lifting heavy things. Here are some fascinating developments that set the tone for what people can soon expect.
Records 1 to 2 of 2
Featured Product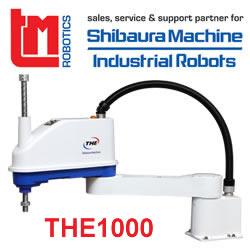 Designed for assembly and inspection applications in the electronics equipment and automobile components industries, the THE600 SCARA is a powerful automation tool. Advancing from the specifications of the existing THE400 SCARA, the THE600 has been developed to meet growing demand for fast-cycle automation. The THE600 model includes improvements in synchronised control and tracking precision. The THE600 is compact in design and offers improved high speed, with 60 per cent higher payload capacity than competing SCARA models in the same price range, making it the price-to-performance leader. Affordable price, impressive performance.