Booth #4139 - DENSO's newest 6 axis robot, Cobotta, we have targeted the marketing of small, delicate parts handling, with the selection of both an industrial mode of operation, as well as, a collaborative mode of operation.

Contributed by | Denso Robotics
Tell us about your company.
As one of the world's largest automotive parts manufacturers, DENSO has been a leader and pioneer in manufacturing automation, including the design and manufacturing of industrial robot arms, since the 1960s. DENSO is also the world's largest user of small assembly robots, from four-axis SCARA robots to five- and six-axis articulated robots. More than 20,000 DENSO small industrial robots are employed in the company's own manufacturing facilities, and more than 77,000 additional DENSO small industrial robots are used by other companies worldwide.
Your company will be exhibiting at ATX & Design & Manufacturing West, what is it that makes this an important event for your company?
ATX & Design & Manufacturing West is the premier event for Southern CA bringing manufacturers from all over the West coast, which gives DENSO Robotics the opportunity to highlight the quality and longevity of our products and how we can solve many of the manufacturing concerns our customers routinely experience.

Highlight 2 or 3 products you will be showcasing at the event?
With the release of DENSO's newest 6 axis robot, Cobotta, we have targeted the marketing of small, delicate parts handling, with the selection of both an industrial mode of operation, as well as, a collaborative mode of operation.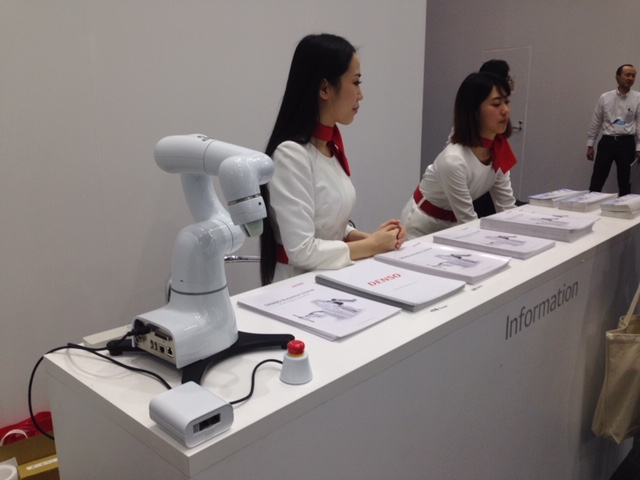 With options of integrated gripper, integrated vision, integrated suction and several others, Cobotta can be deployed in a fraction of the time it takes to deploy standard robot arms.
ATX & Design & Manufacturing West has many educational sessions, forums & Demo's, is your company involved in any of them this year?
DENSO Robotics' in-booth demos will include:
Automation Training Cell - gives hands-on instruction in integrating, programming and operating industrial robot work cells.
Ultraclean - VS-S2 six-axis robot meets the strict hygienic requirements of the pharmaceutical, medical and life sciences industries.
Viper MBC Screw Driving Robot by Visumatic - uses DENSO 4 axis SCARA robot for seamless integration by machine builders.
The factory floor is undertaking rapid advancements, be it automation, robotics, machine vision or data. The Automation Technology is a huge part for many manufacturers, give us an idea on how your company and product is being utilized now in the smart factory.
As the largest user of small assembly robots globally DENSO has been at the forefront in the advanced use of information networks linking our manufacturing plants and our OE customers. As we move into the future with Industry 4.0 DENSO is already producing the infrastructure to power our factories in this area, its an exciting time in automation.
Give us your thoughts on what the future holds for manufacturers and automation technology
The new tools being created will allow todays manufacturers to remove many of the limitations we had been encumbered with in the past and allow us to focus on producing much higher levels of creativity, productivity and product satisfaction in our products.
The content & opinions in this article are the author's and do not necessarily represent the views of RoboticsTomorrow

Denso Robotics
DENSO offers a wide range of compact four-, five- and six-axis robots, for payloads up to 20 kg and reaches from 350 to 1,300 mm. Repeatability is to within 0.015 mm. ANSI and CE compliance allows global deployment. UL-listed models are available for both the U.S. and Canada.
Other Articles
DENSO will be leading an Expert Huddle this year at Automate. The discussion topic will be "How do you Determine the True Cost of Ownership for Robotics?"
---
Comments (0)
This post does not have any comments. Be the first to leave a comment below.
---
Post A Comment
You must be logged in before you can post a comment. Login now.
Featured Product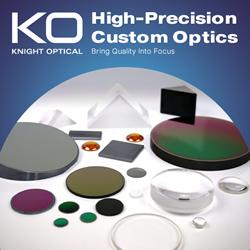 In the era of Industry 4.0, automation and machine learning drive the future. Knight Optical stands at the forefront, collaborating globally to supply precision optical components that power the robotics and automation sector. From UAVs, drones, and robotics to machine vision, LiDAR-driven car sensors, and renewable energy, our optics empower innovation. Optical components play an important role within the industry, including: Optical windows and domes safeguard systems in unmanned vehicles while preserving the field of view for cameras. Infrared lenses with aspheric surfaces elevate thermal imaging. Optical filters excel in machine vision, with colour glass, interference, and dichroic filters in our stock. Knight Optical provides stock components and custom solutions made to your exact specs. With every component undergoing rigorous metrology and QA checks before shipment, you are sure to experience true precision, innovation, and assurance.