Machines should be built out of the most appropriate hardware for each particular purpose. And that's where modular robots deliver a big advantage. In modular robotics you just choose the best hardware including the H-ROS technology and built the robot.
Robot Modularity – Q&A with Víctor Mayoral, CEO of Acutronic Robotics
Víctor Mayoral | Acutronic Robotics
What's your vision for robotics?
We as a robotics startup envision a future where building, maintaining or extending robots is simplified. Where robots are built out of self-contained modules that can be easily exchanged regardless of the original manufacturer.
Why is robot modularity relevant nowadays?
We see hundreds of robotic manufacturers building incompatible hardware. This means that, to combine different brand's hardware, developers and integrators need to make a big effort.
Meanwhile, robotization requires flexible and adaptable machines able to respond to new demands. For example, each SME in the world has a particular need and application for lightweight robots. Every robotic manufacturer is producing hardware to respond to these needs, but to combine it takes a lot of time and money.
Machines should be built out of the most appropriate hardware for each particular purpose. And that's where modular robots deliver a big advantage. In modular robotics you just choose the best hardware including the H-ROS technology and built the robot.
How are you solving this problem of hardware incompatibility among manufacturers?
We've created the first bus for robotics, H-ROS. It's an arrangement of hardware, software and physical channel to allow the real-time transfer of data between robots and robot components.
All hardware working through this bus can be used to build modular robots. Highly customizable and adaptable robots.
What does H-ROS, the bus for robotics you've created, deliver?
Our solution for hardware compatibility delivers a complete package that provides security, automatic updates, a high speed (Gigabit Ethernet), synchronous and real-time capable communication bus, a Real-Time Operating System and an enhanced ROS 2 setup.
How do you deploy this bus in hardware?
Through a tiny device called SoM, the H-ROS SoM. You could say it's a stack that gets components compatible. And once manufacturers' robot parts are compatible among them, they can be easily combined into modular robots.
You've created a modular robotic arm. How is MARA different from other cobots?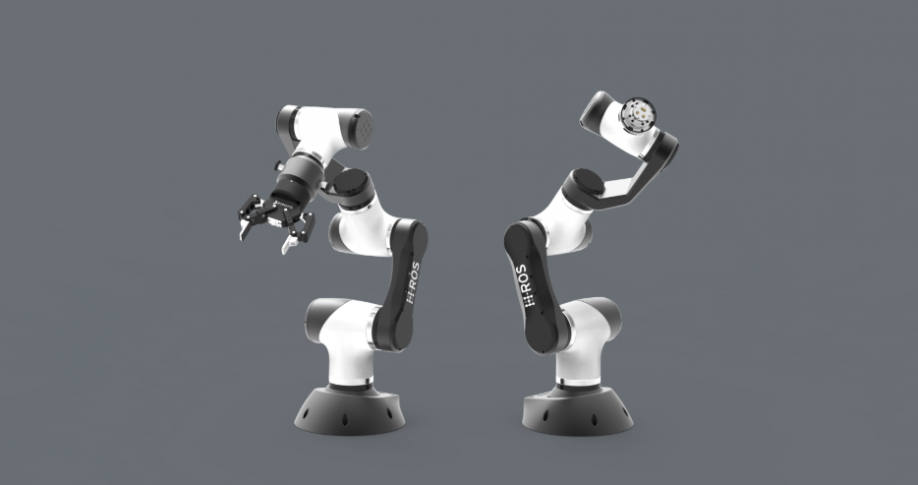 MARA is our first demonstrator of modularity. It's not a lightweight robot like any other in the market, but contains specific features that make it unique. Every module in MARA is self-contained, meaning that you can replace and exchange it easily. Moreover, we can make the arm shorter or longer depending on your application. And it's the first robotic arm running ROS 2.
You're a strong supporter of the ROS community and a member of the ROS 2 Steering Committee. Why ROS?
ROS is the 'de facto' standard for robotics development and has a huge community behind. And ROS 2 has been designed for industry and supported by industry. By players such as Amazon Robotics, Arm, Bosch, Intel, Microsoft or ourselves.
Where do you see the use of modular robots going in the next 5 years?
The modular robotics market is expected to reach more than USD 10.76 billion by 2025 and can be accurately estimated to be a 10% of the complete robotics market.
In five years, thousands of modular robots will be working all around the world, each thought from the very beginning for its unique application and able to adapt to changes.
Moreover, flexibility requirements will boost the Robots as a Service model. SME's won't buy expensive robots at the beginning, but will expect to rent them. And not any robot, but a customized one, made out of the best hardware for their specific application.

About Víctor Mayoral
Víctor Mayoral is the CEO of Acutronic Robotics, a startup leading the latest innovations in robot modularity. He graduated from two engineering degrees and started a PhD in MicroBiorobotics before co-founding Erle Robotics, later acquired by the Acutronic group. MIT Technology Review under 35 in Spain, he is in the national robotics committee and acts as an ISO expert .
The content & opinions in this article are the author's and do not necessarily represent the views of RoboticsTomorrow
---
Comments (0)
This post does not have any comments. Be the first to leave a comment below.
---
Post A Comment
You must be logged in before you can post a comment. Login now.
Featured Product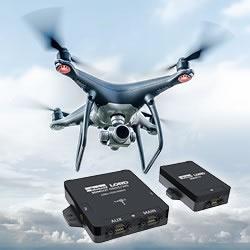 The new complete inertial navigation solution comes with GNSS/INS 3DMGQ7 sensor, 3DMRTK correction modem and real time SensorCloud RTK correction network. The sensor comes with Dual antenna GNSS, tactical grade IMU with centimeter-level accuracy with RTK. Low profile and light weight at 78 grams, this sensor is The sensor is optimized for size and weight in Unmanned Ground Vehicles, mobile robots and autonomous vehicles. The network interface 3DMRTK modem is seamlessly integrated into the 3DMGQ7 sensor supports industry-standard NMEA and RTCM 3.1 protocols. The network RTK support comes with cellular data plan. The SensorCloud RTK is a cloud-based RTK correction system with private encrypted data stream. Check out our G Series and C Series OEM products.