Selecting the appropriate sealing solution is critical to ensure the robot performs as expected. For example, in many of our applications, we must balance friction requirements with sealing effectiveness.
Choosing the Right Seal for Industrial Robotics
Karina Chavez | Bal Seal Engineering, Inc.
Do you have examples of robotic applications in which your products are used and what design challenges they address?
Bal Seal Engineering, Inc. has products inside many robotics applications, including underwater ROV motors, which require continuous high speed RPM operation with minimal frictional torque. Bal Seal Engineering's locking ring seal design helps retain the seal in place to prevent slippage/rotation at high operating speeds. The polymer-filled PTFE material of the seal provides the low coefficient of friction and low stiction, and the canted coil spring-energizer delivers consistent sealing pressure over large tolerances.
We are also in robotic arms and joints, which require a seal material that is compatible with the robot environment, while supporting consistent and accurate movement. The Bal Seal® spring-energized seal provides the low coefficient of friction and low stiction necessary for consistent performance.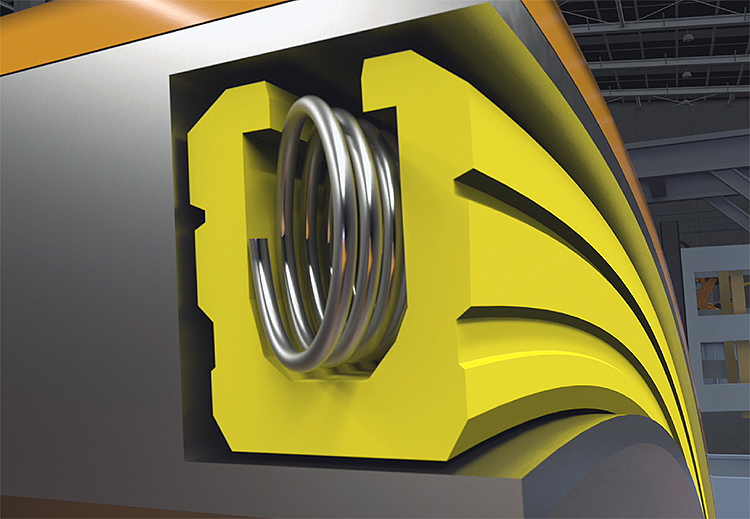 The seals are available in various PTFE-filled materials, including material that is FDA compatible.
Bal Seal Engineering is in robotic actuators requiring continuous rotary service with minimal frictional torque and consistent wear, sealing lubricant oils and the environment. Our custom seal profiles are optimized for high speeds (we feature a shorter dynamic lip for force control, consistency, and low friction) and low speeds (a longer lip can be designed for increased sealing, but also increased friction). Our seal material offers low coefficient of friction and stiction and the canted coil spring-energizer can also be customized to enable precise control of sealing forces and consistent sealing pressure over a large tolerance range.
Why is it so important to choose the right seals for use in industrial robotics?
Selecting the appropriate sealing solution is critical to ensure the robot performs as expected. For example, in many of our applications, we must balance friction requirements with sealing effectiveness. Our seal needs to guard against leakage, but also enable smooth and consistent operation, particularly if the robot is required to perform repeatable, precise movements. Depending on the location and external environment of the seal, we must also consider additional requirements such as cleanability and wear rate, to help extend equipment life as much as possible, thereby increasing system uptime.
PTFE and filled PTFE seals are optimal for robotic applications because they have a long shelf life (resist degradation), do not require lubrication, provide consistent low-friction performance, and are compatible with a wide range of aggressive media.
Choosing the proper seal involves a clear understanding of all of the application requirements. At Bal Seal Engineering, we collaborate with our customers to provide the right solution by carefully selecting the appropriate material, design, and energizer for the robotic application.

At what stage in the design process should an engineer engage with a component manufacturer?
The earlier in the design process the better, as this enables Bal Seal Engineering to provide the technical recommendations necessary to help optimize hardware design in order to maximize the performance of our seal, spring, or contact solution. This is important given that hardware properties such as material, surface finish, and hardness have a direct impact on the performance of our components.
Give us an idea start to finish on the process for a manufacturer working with Bal Seal Engineering.
To begin, a robot manufacturer provides Bal Seal Engineering with key application requirements. Our primary goal is to understand all aspects of the application, including testing requirements, which might differ from the actual operating conditions. For sealing, this includes speed, media, pressure, temperature, and gland configuration. For a spring or contact, it will depend on whether it will be used for mechanical or electrical purposes, or both. Bal Seal Engineering will then design a solution tailored to the unique specifications of the application.
What are some factors impacting robot design today?
Various factors influence the design of industrial robots. From a component provider perspective, we typically work with hardware designers tasked to develop systems that must now operate in broad environments, with additional specifications imposed depending on the industry. For example, medical, semiconductor, and food robots typically require seal materials that are FDA compliant. Because robots are now used in a wide range of temperature settings, and exposed to many different types of media – including acids, bases, fuels, oils, and other aggressive substances – components incorporated in these systems must also withstand such conditions. Depending on the function of the robot, many must perform repetitive movements, which naturally require components that help drive accurate and consistent positioning. An advantage of robots is the ability to provide optimal productivity over long periods with minimal maintenance. Therefore, it is essential that components integrated in the system meet the requested life expectancy.
How will component manufacturers contribute to the advancement of robotics?
Industrial robots are becoming more accessible and intelligent, pushing design boundaries in terms of size, types of jobs performed, and the environments in which they operate. As a custom component manufacturer, Bal Seal Engineering will continue to provide the sealing expertise robot developers need to take their designs to the next level in tough operating conditions. We'll also help designers do more with less. For example, we'll apply our 3-in-1 canted coil spring's ability to connect, conduct, and shield against EMI, in order to simplify and improve the performance of cabling and connecting designs.
The content & opinions in this article are the author's and do not necessarily represent the views of RoboticsTomorrow
---
Comments (0)
This post does not have any comments. Be the first to leave a comment below.
---
Post A Comment
You must be logged in before you can post a comment. Login now.
Featured Product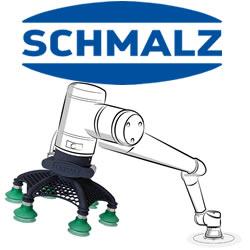 In order to interact with their environment and perform the tasks, lightweight robots, like all industrial robots, depend on tools - and in many cases these are vacuum grippers. These form the interface to the workpiece and are therefore a decisive part of the overall system. With their help, the robots can pick up, move, position, process, sort, stack and deposit a wide variety of goods and components. Vacuum gripping systems allow particularly gentle handling of workpieces, a compact and space-saving system design and gripping from above. Precisely because the object does not have to be gripped, the vacuum suction cupenables gapless positioning next to each other.