Robots — we can't live with them and we can't live without them. Some potential applications of robotics are strange but ultimately very promising, while others seem downright pointless.
The Strangest Reasons We've Seen Robots Engineered For So Far
Kayla Matthews | Productivity Bytes
Here's a look at six of the strangest reasons we've seen engineers cobble together new robot designs.
1. A Helping 'Hand' for Colonoscopies
Nothing about colonoscopies is pleasant except a clean bill of health at the end. Since many patients can't see past the physical discomfort and unwanted intimacy with a stranger, Mark Rentschler and researchers at the University of Colorado, Boulder, want to improve both aspects of this dreaded but essential medical procedure — with robots.
Rentschler's team proposes we replace "traditional" colonoscopes with robots to simulate the movement of peristalsis. This is the muscular locomotion that makes our bowels work in the first place. These "soft robots" gently push themselves along while providing video footage to doctors, and easily conform to the body's shapes to minimize discomfort. The flow of cooling air is probably appreciated, too.
There's work to do before the robot is ready for hospitals. The immediate goals are to miniaturize the technology further and reduce the time required for a colonoscopy from 30 minutes down to 20.
2. A Deterrent Against Homeless People
This example is a little less "strange" and a little more "tragic," but it makes our list nonetheless. Back in 2017, San Francisco's Society for the Prevention of Cruelty to Animals (SPCA) deployed a robot patrolman to scare homeless people away from the building and deal with "car break-ins and crime that seemed to emanate from nearby tent encampments."
The robot is a model "K5" from Knightscope. Its shape resembles a Dalek that got a makeover from Apple. Not surprisingly, it earned scathing rebukes from citizens of San Francisco and from the city itself. Some on social media encouraged the public to vandalize the 'bot if they come across it. Many obliged.
The SPCA rented the robot — and its suite of cameras — for $6 per hour in lieu of a security guard. It's possible the K5 has a conscience even if its masters don't, however — one stationed in D.C. committed apparent suicide by rolling itself into a fountain.
3. A Table Tennis Tutor
Some proposed uses for robots are more heartwarming than others. Take Omron's robotic table tennis master, which they call "Forpheus." Other robots like TrainerBot can pitch balls, but Forpheus is billed as the next step for the "harmony of humans and machines" in sport.
A motion controller instructs the five-axis motor and arm to respond to human ping pong partners with accuracy down to the tenth of a millimeter. One set of cameras tracks the ball while another studies the human player to provide feedback on their form.
Why "heartwarming"? It's because Omron sees this robot as a way for humans to bond over a shared love of the game. A touching advertisement shows a father brushing up on his skills with the 'bot's help to get closer to his daughter.
4. An Automaton for Lottery Ticket Sales
As of 2017, Shanghai had more than 2,600 shops licensed to sell lottery tickets. Until recently, most tickets were sold by human beings. Like the rest of us, you've probably wondered if there's a better way?
Zhou Wen, speaking for the Shanghai Welfare Lottery Center, says the organization will soon turn to robots to sell tickets, and for eminently practical reasons — "The traditional sales channel has become almost saturated and cannot meet growing demand, making it necessary to look for alternative 'intelligent' channels."
By "intelligent," he means "robots." Many in the U.S. use lottery apps to take part in prize drawings, but Shanghai plans to take things further by deploying robotic ticket sales kiosks. The program is in a trial run currently, but soon residents will see these kiosks in public spaces like metro stations, airports, department stores and cafes.
In addition to accepting popular mobile payments, these robotic kiosks will also instruct customers on how to play the games. As with U.S. lotteries, the Shanghai lottery supports public services — including orphan and elderly care and other social programs.
5. An Automatic Salad Tosser
Submitted here, as proof that humanity would rather create new problems to solve than solve any real ones, is "Sally" — a $30,000 robot which does some of the work of assembling salads. We say "some of the work" because Sally is a glorified vending machine. Humans still have to cut up all of the salad fixings and load them into the machine. Sally is merely the salad tosser — all 350 pounds of her.
The company responsible, Chowbotics, claims the machine is more hygienic and convenient than human chefs. But, as mentioned, there's still a lot of prep work before she gets her hands on your salad. As for convenience? That's a more plausible claim. The machine was designed with offices and supermarkets in mind. There's no household version yet, but the company says a miniaturized version is in the pipeline.
The burning question is how well Sally handles avocado — and the answer is "not well." She does better with more robust veggies and fruits. Chowbotics says Sally can use 21 different ingredients to craft many varieties of salads while customers wait — but evidently "Cobb" isn't one of them.
6. An Exercise in Form Over Function
Capping off our list is the Method-2 — a 13-foot-tall pilotable robotic "mech." By all accounts, it has the upper body strength of a third-grader and the surefootedness of an octogenarian on a skateboard. Nevertheless, Jeff Bezos looked positively delighted as he "piloted" the mech at the MARS Conference. Mind you, the robot dangled from support chains to prevent it from tipping over (which looked fairly likely).
The strangeness of this example isn't because of any lack of ambition, but because the 'bots designers have so obviously put form over function. They literally hired a Hollywood and video game designer to inform the design of the robot, even while competing robotics companies like Boston Dynamics continue developing functional robots with seemingly little regard to outside appearances.
The Future of Robotics
As you can see, some of these designs have great potential while others are solutions in search of a problem. No matter what, it's clear the future of robotics won't leave us wanting for entertainment.
The content & opinions in this article are the author's and do not necessarily represent the views of RoboticsTomorrow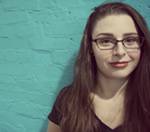 Kayla Mathews - Contributing Author
Matthews is a tech journalist and writer, whose work has appeared on websites such as VentureBeat, The Week, VICE's Motherboard and Inc.com. She is also a senior writer at MakeUseOf and the owner of ProductivityBytes.com.
Other Articles
Technology advances have touched almost every industry and process — even those under the seas. Today, experts have robots helping oceans through satellite systems, low-cost sensors, big data and more.
Robots may have been accused of stealing jobs, but they're actually doing more than most people realize to keep workers safe as they go about their daily tasks. Let's take a closer look at five more ways that robots are helping to accomplish this.
Robotic sight and machine vision systems can help our automata pick up on visual cues that we humans would probably miss or ignore, and they can deliver considerable value to companies that adopt them. Here's a look at where the technology has been and where it's headed.
---
Comments (0)
This post does not have any comments. Be the first to leave a comment below.
---
Post A Comment
You must be logged in before you can post a comment. Login now.
Featured Product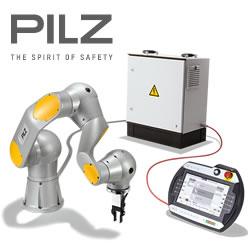 Our service robotics modules give you an easy start in robotics. Assemble your individual robot application - exactly according to your requirements: Service robotics modules consists of the manipulator module PRBT, the control module PRCM, the operating module PRTM and ROS modules. Our collision measurement set PRMS for human-robot collaboration (HRC) supports you reliably on your path to a safe application. Application areas of the service robotics modules can be found in service robotics and industrial environments. Benefit from our cost-efficient, flexible solution!