As society becomes more dependent on technology, the robotics engineering job market will go through changes. Here are some of the things to expect this year and in the near future.
The Robotics Engineering Job Market: Expected Growth and Changes
Kayla Matthews | Productivity Bytes
As society becomes more dependent on technology, the robotics engineering job market will go through changes. Here are some of the things to expect this year and in the near future.
National Labor Statistics Predict More Growth
There's good news for people planning to pursue robotics engineering jobs soon. The U.S. Bureau of Labor Statistics (BLS) puts robotics engineers in its category for mechanical engineers. The organization's projections show 9% job market growth from 2016 through 2026, which is as fast as average. The BLS expects the addition of 25,300 jobs over the forecast period.
The BLS research also unsurprisingly mentioned that the people with the best job prospects available to them may be the ones who stay dedicated to learning about the latest technologies.
Robotics Engineers Should Keep an Eye on Telepresence Robots
Speaking of the latest technologies, it seems that plenty of positive changes are on the way in the emerging telepresence robotics sector. A telepresence robot is a machine that moves and typically has audio and video capabilities. A user can operate the robot remotely and see what's going on from wherever they are.
IndustryReports.co indicates a market value worth for the telepresence robotics sector of $148.3 million in 2018 with expected growth to $285.4 million by 2024. This change represents a combined annual growth rate (CAGR) of 11.53% over the forecast period.
A look at changes in the duties of robotics engineers shows that both the Industrial Revolution and the invention of computers spurred the need for them. If telepresence robots gain popularity as expected, it would be wise for robotics engineers to learn about the specifics of designing, operating and possibly repairing them.
The previously cited report mentions how telepresence robots could be particularly useful for businesspeople who can "visit" sites without needing to go there. They can also benefit the aging population by providing monitoring for health conditions and allowing older people to remain independent for as long as possible.
The report also noted that the high cost of maintenance for these robots is a factor that will hinder growth in the market. Perhaps robotics engineers could make themselves in continual demand by figuring out how to design telepresence robots that are easier to maintain and less likely to fail.
A Skills Shortage Could Help Well-Qualified Robotics Engineers Excel
Some analysts say the combined skills shortages in the robotics and artificial intelligence (AI) markets could result in millions of unfilled jobs in those areas in less than a decade. The team behind a specialized website called Robot.Jobs aims to help remedy the skills shortage. It's a job board designed to help companies find robotics talent.
If robotics engineers market themselves to make the most of the skills shortage, they could look forward to bright futures. That's especially true as companies become increasingly interested in automation and how to harness it to increase productivity. Robotics providers will need to offer new and better things that are distinctly different from what competitors have.
They'll depend on robotics engineers to help them do that, especially as more companies enter the market and pose challenges to existing entities. It's also enticing to robotics engineers that PayScale.com says the average salary is $81,831 for the role. That suggests that companies will continue to need robotics engineers in the coming years, and those workers can earn handsome salaries for their knowledge and skills.
Robotics Engineers Will Help Combine the Efforts of Human Workforces With Robotics
Besides the collaborative robots or "cobots" that work alongside humans, companies are looking at other ways to help them work safely in the same spaces as humans. Before this trend came about, industrial robots stayed confined inside cages. A company called Veo Robotics wants to change that by creating sensor technology that helps huge robots detect humans.
For example, once a human comes within a particular distance of a moving robot, the machine stops. This system of combining the efforts of humans and robots is reportedly more cost-efficient than other methods that might require periodic complete shutdowns of the equipment. In this case, the robot only pauses until the human moves to a safe distance away from the machinery.
The most successful robotics engineers of the future will likely be ones that can think of other creative solutions to help robotics and humans work together safely. Coming up with options will help companies meet pressing demands and scale up as needed.
A Role on the Rise
The information here emphasizes why robotics engineers will be necessary for the foreseeable future. Keeping up with trends is one excellent way to prepare for what's ahead.
The content & opinions in this article are the author's and do not necessarily represent the views of RoboticsTomorrow
---
Comments (0)
This post does not have any comments. Be the first to leave a comment below.
---
Post A Comment
You must be logged in before you can post a comment. Login now.
Featured Product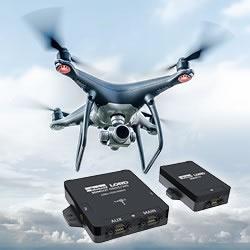 The new complete inertial navigation solution comes with GNSS/INS 3DMGQ7 sensor, 3DMRTK correction modem and real time SensorCloud RTK correction network. The sensor comes with Dual antenna GNSS, tactical grade IMU with centimeter-level accuracy with RTK. Low profile and light weight at 78 grams, this sensor is The sensor is optimized for size and weight in Unmanned Ground Vehicles, mobile robots and autonomous vehicles. The network interface 3DMRTK modem is seamlessly integrated into the 3DMGQ7 sensor supports industry-standard NMEA and RTCM 3.1 protocols. The network RTK support comes with cellular data plan. The SensorCloud RTK is a cloud-based RTK correction system with private encrypted data stream. Check out our G Series and C Series OEM products.