The human vs. robot topic in workplaces has been in the spotlight for quite a while. While many people are concerned about the risk that robots would massively replace humans, the truth is that robotization is actually creating jobs.
Is Robotization Destroying or Creating Jobs?
Eddie Yang | Kollmorgen
The human vs. robot topic in workplaces has been in the spotlight for quite a while. Look at the comments under the YouTube video where Google introduced its AI (Artificial Intelligence) assistant that could call restaurants and salons to make appointments - there is widespread concern from the audience over the risk of human workers being replaced by AI-equipped machines. But on the other hand, even Elon Musk admitted in a Tweet that "humans are underrated" at Tesla, where "excessive automation was a mistake". Inspired by such arguments, I keep pondering over one question: what is the role of robotization, or automation in a broader sense, in today's employment?
A recent article by Wall Street Journal has revealed a conclusion that may sound counterintuitive: automation is actually creating jobs for companies and countries/regions that widely adopt industrial robots. Automation in the U.K. has created 3.5 million high-skilled jobs over the past 15 years, according to a 2017 workforce study by Deloitte, a consultancy firm. Industrial employment in Germany is expected to rise by 1.8% by 2021, according to the Germany-based Center for European Economic Research. The Asian Development Bank said in April 2018 that automation had created an extra 34 million jobs in its region.
There are primarily two drivers behind the job growth. One lies in the fact that automation through robotics has enabled individual companies and countries/regions to decrease its production cost and/or improve product quality, which ultimately boosts their competitiveness on the market and creates additional demand for jobs. Moreover, despite the automation of repetitive tasks at factories and offices, human beings are still much needed for creative duties that require judgement and problem solving. In industries where businesses are becoming increasingly complex, more "human thinkers" are needed to work in complement with machines and/or help machines to improve efficiency.
A case cited by the Wall Street Journal article is the BMW plant based in Spartanburg, South Carolina, where robots fit black, soundproofing rubber tubes to the inner rim of more than 5,000 car doors that pass through the production line each day, a task once done by hand. At the same production line, human workers do final checks on the tube's placement, which requires judgement and decision-making. Despite automation of this kind, the workforce of the BMW plant has risen from 4,200 workers to 10,000 over the past decade, and they are handling more complex auto assemblies.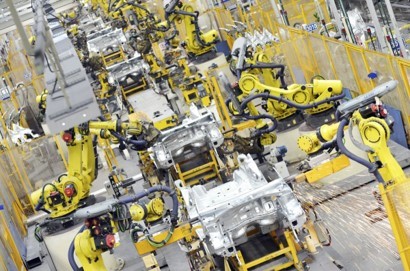 That said, the picture of employment is not rosy for all industries. Many jobs in industries such as garment are expected to disappear because of robots that can work more efficiently and precisely. Good news is that companies usually don't automate all of a worker's tasks in one swoop, which leaves time for workers to receive necessary trainings to upgrade their skills. It is important that employers and governments provide courses on skills such as software coding and engineering design that will help employees "manage" the robots.
The debate on the danger of humans losing jobs to robots often reminds me of the famous prediction by the British economist John Keynes in the 1930s that people in the 21st century would only have to work 15 hours a week due to improved productivity. Will history repeat itself?

About Eddie Yang
Eddie Yang is a Product Line Manager at Kollmorgen located in Ratingen, Germany. He is a 2017 MBA graduate of Kellogg School of Management, Northwestern University. Prior to working at Kollmorgen, he was a management consultant serving clients in diverse industries such as industrial goods, technology/e-commerce and healthcare. He was also an entrepreneur in the educational service sector in China. In his spare time, he likes playing tennis, reading and spending time with his wife and two kids.
The content & opinions in this article are the author's and do not necessarily represent the views of RoboticsTomorrow
---
Comments (0)
This post does not have any comments. Be the first to leave a comment below.
---
Post A Comment
You must be logged in before you can post a comment. Login now.
Featured Product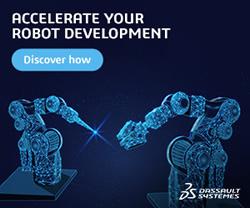 The 3DEXPERIENCE platform on the cloud provides robotics companies with a unified and collaborative solution to manage their end-to-end process in an effective way by bringing together all teams and disciplines involved and guarantee digital continuity during the entire product lifecycle. Connect the dots from robot design to marketing activities, from production to maintenance and bring your robot to market up to 30% faster!