The challenge is that traditional robots have been designed to perform a single task extremely efficiently. But when the item or the task changes these traditional machines need to be reintegrated and reprogrammed.
The Power of Adaptive Robotic EOAT
Q&A with Carl Vause, CEO | Soft Robotics Inc.
Tell us about Soft Robotics and your role with the company.
Soft Robotics unlocks robotic automation for large, meaningful markets and labor starved industries such as food and beverage, advanced manufacturing and e-commerce. Leveraging patented material science and AI algorithms, Soft Robotics designs and builds automation solutions and soft robotic gripping systems that can grasp and manipulate items with the same dexterity of the human hand. Since the company's inception, its technology platform has experienced substantial customer validation and adoption, with production installations running 24/7 for Fortune 500 companies and Dow 30 components all around the world.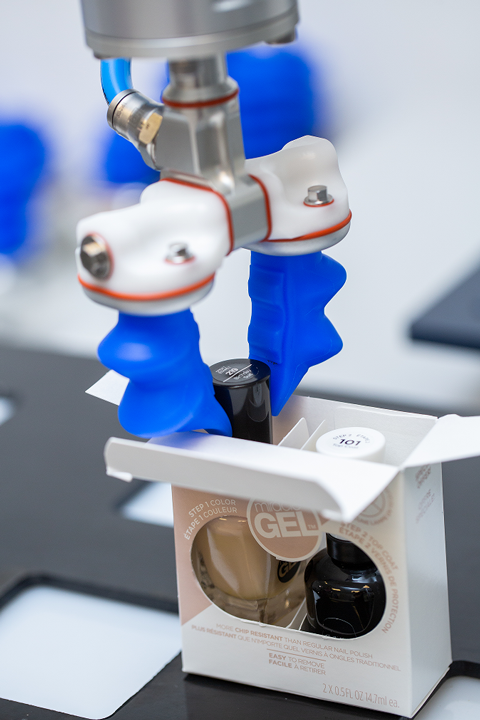 What are you seeing as far as changing needs and demands for Robotic End of Arm Tooling?
Labor starved industries like food and beverage, advanced manufacturing and e-commerce and retail have largely been excluded from robotic automation due to the variable, delicate and ever-changing nature of their product. Traditional, rigid robotic systems are unable to manipulate and grasp ever-changing product without significant cost, complexity, training and robot downtime. With no clear ROI, these industries have come to rely on human labor to pick and pack orders.
With a shrinking and ageing workforce, heightened consumer demand for product, and increasingly stringent food safety regulations, these industries are feeling mounting pressure to adopt automation within their facilities. With new technologies like Soft Robotics' being introduced into the market, we are starting to see a shift towards the adoption of industrial robots. According to the Robotics Industry Association, US robot sales into Food and Consumer Goods categories grew +48% in 2018 over 2017.
Why is flexibility and adaptability in tooling so important to manufacturers?
The fourth industrial revolution has ushered in a new consumer-driven manufacturing landscape. The consumer is truly king in this new world, where companies like Amazon have set a new standard for expectations around choice, control, convenience and experience. According to the World Economic Forum, globally, consumers have access to 1 billion different products. To keep pace with rising consumer expectations, manufacturers are tapping into new and novel approaches and technologies.
The challenge, however, is that traditional robots have been designed to perform a single task extremely efficiently. But when the item or the task changes, which is increasingly becoming the case in packaged goods, these traditional machines need to be reintegrated and reprogrammed, which can take hundreds of hours and significant capital investment. This is why so many industries have been reliant on human labor - and the human hand specifically - to pick and pack their items. The need for robots to solve for dexterous manipulation is stronger than ever. Even the US government, in its 2016 Roadmap for Robotics report, cites "flexible gripping mechanisms that allow for dexterous manipulation of everyday objects" as a "national imperative" (http://jacobsschool.ucsd.edu/contextualrobotics/docs/rm3-final-rs.pdf).
​Tell us a little bit about the Soft Robotics' EOAT system
Soft Robotics' EOAT solution is called mGrip, which is the company's first on-demand, modular automation system. mGrip allows quick tool builds with limitless finger configurations and spacing options so that users can build, validate and install production-ready automation systems in minutes. When paired with the Soft Robotics Control Unit, the mGrip gripper can cycle 3-4 times per second, keeping up with even the most demanding applications. mGrip's modular approach was created in response to customer demand. OEMs and robotic system integrators that serve the food and beverage, collaborative, and consumer goods industries came to us directly, seeking a modular and flexible solution for their picking applications. In order to reach new markets with Soft Robotics' groundbreaking gripping system, they wanted the ability to quickly build their own system and make adjustments to it in real time.
How does the flexibility and adaptability compare to other technologies on the market?
The magic of the Soft Robotics' system is in our smart gripper material, powered by advanced material science and our proprietary controller. Our technology does not require the traditional robotics' toolkit of numerical computation, sensors, path planning or reprogramming to flexibly handle items. We see an item and pick it up, regardless of its size, shape or weight. From a flexibility and adaptability perspective, this is transformative and truly unique in our industry.
What key industries are benefiting from this adaptive technology?
We have customers in Food & Beverage, Advanced Manufacturing and E-commerce all of whom had tried to automate the picking, packing and order fulfillment of their application without widespread success - and in some cases they have attempted to do so for decades. We were able to automate their most challenging applications within days. Today our technology has been in production for billions of cycles with industry leaders around the world.
Where do you see a growing need for this flexibility?
As mentioned above, in industries like Food & Beverage, Advanced Manufacturing, and E-commerce and Retail, where consumer choice, convenience and control is leading to high mix, ever-changing SKUs and highly personalized product and packaging.
What are the biggest barriers and challenges ahead in implementing large scale picking for eCommerce & Retail?
Bin picking for eCommerce and Retail is an especially challenging task for a traditional robot. Most solutions require a significant amount of offline training and downtime, and even then the low percentage of SKUs that the robot can pick successfully does not warrant the investment.
How is Soft Robotics working to overcome these challenges?
In March of last year Soft Robotics introduced SuperPick, the first autonomous soft robotic solution designed specifically for e-commerce and retail logistics environments. SuperPick combines the power of soft robotics with a proprietary vision system and artificial intelligence to enable automation of highly unstructured tasks like bin picking, sorting, and order fulfillment. The key to overcoming the SKU proliferation challenge seen in eCommerce and Retail is the advanced material science of the soft robotic gripper, which does not require complex algorithms or training to successfully grasp product.
The content & opinions in this article are the author's and do not necessarily represent the views of RoboticsTomorrow
---
Comments (0)
This post does not have any comments. Be the first to leave a comment below.
---
Post A Comment
You must be logged in before you can post a comment. Login now.
Featured Product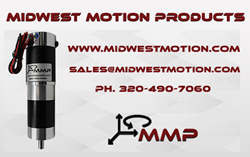 MMP specializes in supplying high-quality Brushed & Brushless DC Motors & Gearmotors for Robotics and Automation Equipment with a wide range of motor windings and gear ratios. With an impressive track record of more than 8,000 released DC Gearmotors designs and over 2,000,000 individual part numbers, we are renowned for our ability to handle large-scale orders. Due to our huge on-hand inventory, we are also well known for lightning-fast delivery of our standard products. We take pride in our dedicated customer service and our team of knowledgeable sales and engineering experts who are ready to assist you with custom design solutions tailored to your specific application. Additionally, we also offer a wide range of complimentary products, such as DC Motor Controls, DC Linear Actuators, AC-DC power Supplies, and DC Servo Amplifiers and others.