The latest generation inclinometers provide much more stable performance and higher accuracy.
Choosing the Right Inertial Sensor for your Robot
Justin Bessette | LORD Sensing, MicroStrain
Please tell us a bit about LORD and your role in the robotics industry?
I manage a team developing IMU's for positioning and navigation in applications such as robotics, drones and autonomous vehicles. MicroStrain, which LORD acquired in 2012, was an early innovator in IMUs using MEMS-based sensors. We released our first products in the early 2000's and are currently working on our sixth and seventh generation.
What are some of the most important attributes to look for in an inertial sensor?
Low noise
Stable output over temperature
Stable output in the presence of vibration
Acceptable gyro drift for one's application
Low predictable latency
Dynamic heading and pitch/roll accuracy
How do "real-world" environmental conditions affect the sensor selection?
The parameters of IMUs reported on spec sheets are typically reported under ideal conditions – on a granite tombstone in a lab setting with controlled environmental conditions. These specs do not match the performance in the field when you add in temperature variation, mechanical shock, and vibration. This is particularly true of surface-mounted IMUs, which are highly susceptible to induced thermal and mechanical stresses.
Bias stability of MEMs sensors can be quite good at a constant temperature, but often fluctuates when temperatures change. Temperature cycling also brings unpredictable behaviors such as bias and scale factor hysteresis, and even large step jumps. Every IMU that LORD ships is temperature compensated over the full usable range as reported in the accompanying calibration report. We do not charge extra for this.
Vibration is probably the hardest thing to compensate for, so choosing locations\mounts\etc. that provide a more stable mounting location will yield best results. That said, LORD works hard to mitigate the effects of noise through rigorous hardware selection and through software filtering algorithms embedded into every IMU we produce.
What should be focused on when evaluating spec sheets of competing products?
The specifications that most engineers gravitate to are drift rate and noise. Beyond the obvious specifications, one needs to pay attention to usable temperature range, non-linearities and hysteresis. These are non-compensable effects that can drastically affect the output.
Are there preferred methods of connectivity for inertial sensors? (APIs, ROS, CAN bus, etc.)
Standard means of offboarding data include industry standard hardware interfaces such as USB, RS232, RS485/422 and CAN bus.
Beyond the hardware interface, one needs to pay attention to the availability of API's. When an engineering team is selecting an IMU, they are also choosing to take on whatever work is needed to make it work as advertised. With digital sensors this is more than powering it up and capturing data. Without a good API, a firmware engineer is forced to spend costly person-hours developing a software interface. When an IMU has a well-documented API, the integration effort is substantially less.
What is meant by interchangeable design and why should it be prioritized when selecting a sensor.
Interchangeable design allows a designer to tailor entire systems or elements of systems for the needs of a given task.
This is important as it allows financial and performance flexibility with minimal need for wholesale redesign of the system.
Our family of inertial sensors provides a wide selection of features, performance and packaging options that allow robot designers to start with a sensor that they think most closely matches what they need, but then gives them the flexibility to make adjustments without having to change software or mounting. Sometimes finding the right sensor requires iteration, and our family of sensors facilitates that process and makes sure that in the end you don't pay for more than what you need.
How are new generation inertial sensors different from traditional inclinometers? (triaxial, gyros, EKF)
Advancements in mass-produced cell phone and portable electronics have trickled down to other products such as IMUs, making them more powerful, but also smaller and more affordable.
Inclinometers used on industrial equipment have typically only employed accelerometers. By adding triaxial gyroscopes and advanced Kalman filter software, newer generation inclinometers such as our MV5-AR and ML5-AR provide more accurate positioning and less susceptibility to noise from vibration and shock. These units are also waterproof (they can even be pressure washed), can work with either regulated and unregulated power sources, and use either CAN bus J1939 and CANopen communication.
What are the benefits?
The latest generation inclinometers provide much more stable performance and higher accuracy. As robots and mobile industrial equipment move to higher levels of automation and autonomous operation, this improves the safety and operating performance in areas such as navigation and platform stabilization.
What types of applications can take advantage of these benefits?
UAV (Unmanned Aerial Vehicle) missions, including site survey, consumer parcel delivery, medication delivery and reconnaissance.
AV (Autonomous Vehicle) and robot missions, including SLAM (simultaneous localization and mapping), surveillance, consumer parcel delivery, assistance and factory automation.
The content & opinions in this article are the author's and do not necessarily represent the views of RoboticsTomorrow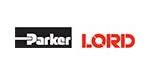 Parker LORD – MicroStrain Sensing Products
Parker LORD - MicroStrain Inertial Sensing Products manufactures the smallest and lightest industrial-grade inertial sensors available that are used in advanced manufacturing, off-highway vehicles, commercial and military manned and unmanned vehicles, and civil structures. Products come temperature compensated using a proprietary calibration process and include inclinometers, vertical reference units, IMUs, AHRS and INS/GPS for navigation, stabilization, mobile mapping, terrain compensation and more. Contact LORD for additional custom designed solutions.
Other Articles
Despite massive performance improvements, MEMS IMUs still have unique characteristics users should be aware of. By accounting for these in your system and following good IMU data practices, you can be assured the best performance for your application.
Have you ever wondered how we are able to have an accurate online map to use to get to anywhere we want to go? The answer lies in a process called mobile mapping. Mobile mapping allows users to visualize, record and understand environments, wherever they may be.
The next generation of robotic systems require high performance inertial sensors but also demand high volume, low cost solutions.
---
Comments (0)
This post does not have any comments. Be the first to leave a comment below.
---
Post A Comment
You must be logged in before you can post a comment. Login now.
Featured Product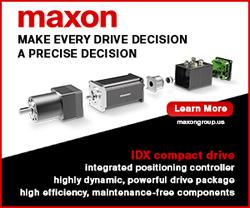 The compact brushless EC-i motor combined with an EPOS4 positioning controller delivers a highly dynamic, powerful drive package with field-oriented control (FOC), high efficiency, and maintenance-free components in a high-quality industrial housing. The maxon IDX drives are suitable for use across the entire speed range (from standstill to maximum speed) and have an extremely high overload capability. Together with a positioning controller, the integrated sensor (single turn) enables absolute positioning.