A threat to jobs, a health and safety risk and a technological nightmare. Despite these common protests against robotic technology, demand is growing, creating a new challenge for robot component suppliers.

Chris Johnson | SMB Bearings
Since the 1960s the manufacturing sector has been incorporating industrial robots into production and packing lines. However, as technology has advanced in the last decade, robots have begun to break out of their industrial cages and find employment in an array of other applications.
The Financial Times reported that the robot market is set to be worth $135bn by 2019. It cited two key indicators predicting the boom we're on the cusp of today. The first was a massive increase in the number of robot technology patents that were filed globally, tripling in the last decade. Second, venture capital investments more than doubled in the 2015 financial year to $587m.
All these patents and investments are now coming to bear. Robots are ready to roll from testing laboratories and production lines, to arrive in sectors that aren't traditionally accustomed to using robotics or automation, such as healthcare and energy generation.
While this creates exciting new opportunity for these industries, it also puts pressure on suppliers to provide specialist components required for robots to be deployed in these industries.
Marine
Underwater inspection and construction robots are proving invaluable in developing and maintaining new hydropower sites, vital sources of renewable energy. Not only are these robots efficient, they can work in areas that are considered too dangerous for the regular deployment of human divers.
Value Market Research predicted the unmanned underwater vehicles (UUV) market would grow to £2.69bn in 2017 to £5.20bn by 2022 at a compound annual growth rate (CAGR) of 14.07 per cent.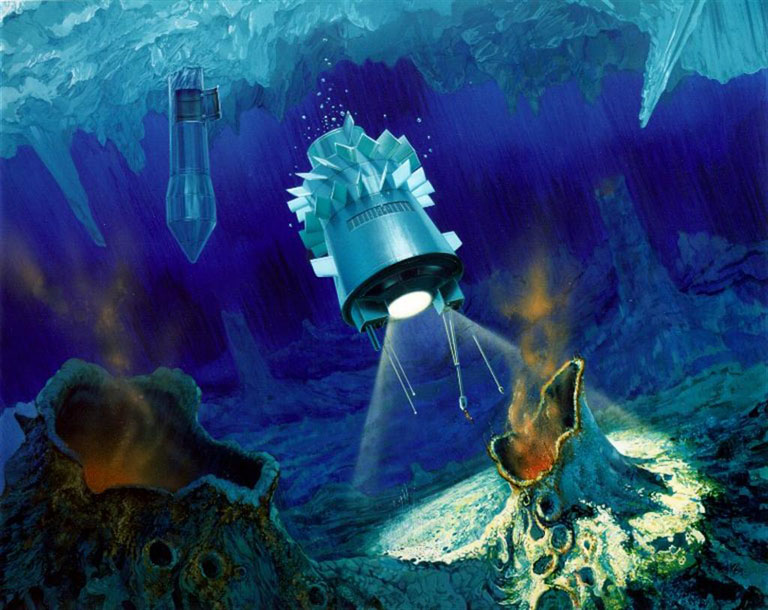 This creates a need for components that can perform in a submerged, challenging environment — without losing the precision associated with robotic technology. Bearings for these applications must be robust enough to perform in strong currents and tides, such as full ceramic or bearings manufactured from marine-grade 316 stainless steel.
Medical
The medical robots and computer-assisted surgery field will grow to be worth $6.8bn by 2021, according to BCC Research. That's a CAGR of 11.3 per cent from $4bn in 2016. Improved patient recovery, more advanced surgery expectations and increasing pressure to reduce waiting times are all creating a need for more advanced surgery methods, and robots are stepping in to help.
Again, specialist applications mean specialist robot components — especially in a field as highly regulated as the medical device sector. Some medical devices are required to perform in clean environments without the lubricant outgassing to contaminate the area. Precision stainless steel bearings with cleanroom lubricants are vital to keep these medical machines efficient and safe.
Manufacturing
While not a new sector to be influenced by robotics, the advent of collaborative robots is changing how the factory floor employs robotic technology. Billed as a safer, more user-friendly way of incorporating robots into the production line, collaborative robots can work directly beside the human workforce.
To maintain safety, these robots rely on sensors to respond to their human colleagues, stopping if they are on course for a collision. To ensure they stop or move as needed for their entire lifespan, components need to be extremely precise and hardwearing.
Space is also limited, as collaborative robots are often smaller than traditional industrial robots, so miniature parts like EZO thin-type precision bearings are in great demand.
Specialists under pressure
Sourcing specialist components has always been a challenge. However, until recently, the use of robots in hospital surgeries or underwater was rare, so catering for niche requirements hasn't been too much of a challenge for suppliers.
With the niche becoming normal, specialised components are in demand, which is creating a shortage of these essential industrial parts.
This is something we have experienced first-hand at SMB Bearings. In fact, we have had to make investments to address the shortage. Making adjustments to the racking in our warehouse and change our methods of stockholding, we can ensure customers from the medical equipment, marine and manufacturing markets are not left without the bearings they require.
If suppliers don't prepare to improve stocks of precision and niche products, it could potentially slow the march of the robot army — and this is an army that is determined to advance.
The content & opinions in this article are the author's and do not necessarily represent the views of RoboticsTomorrow
---
Comments (0)
This post does not have any comments. Be the first to leave a comment below.
---
Post A Comment
You must be logged in before you can post a comment. Login now.
Featured Product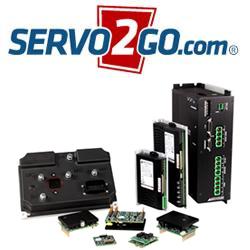 Engineered to drive brushless and brush servomotors in torque, velocity or position mode, Servo2Go.com offers a broad selection of servo drives in a wide range of input voltages and output power levels.