Imagine a factory floor with fast wireless charging pads or stations that doesn't require a human operator to make a physical connection and placed strategically around a facility to enable maximum uptime.
Wireless Charging to Bring 'True Autonomy' to Mobility Era in Robotics
Paul Wiener | GaN Systems
Tell us a bit about GaN Systems and your role in the robotics industry?
GaN Systems develops gallium nitride (GaN) power semiconductors, which are the building blocks of change for the design of a new generation of smaller, lower cost, and more efficient power electronics in many industries including the industrial segment. In this sector, GaN plays a role in two major areas – in delivering smaller and more energy efficient motor and motor drives (e.g. in robotic arms) and high power wireless charging that enables true autonomy for mobile robots.
In the area of robots and robotics, how is wireless charging part of Industry 4.0 and how is it going to change the factory floor and overall industrial market?
Wireless charging will revolutionize the factory floor, allowing mobile robots to work efficiently and without interruption. Imagine a factory floor with fast wireless charging pads or stations that doesn't require a human operator to make a physical connection and placed strategically around a facility to enable maximum uptime.
Wireless charging is also important in manufacturing environments where wires are not possible or are unsafe, such as underwater or in mining operations and where exposure to moisture, dust, and debris can affect the performance of contact-based or wired charging systems that are prone to failure.
When will it be a reality?
While it may take 1-2 years before we see most industrial facilities employing wireless charging, innovation is already taking place. Companies like WiBotic, that incorporates GaN Systems' technology already has intelligent wireless power systems available off-the-shelf and fully automatic.
What issues and technologies are needed to be addressed in wireless charging to achieve true autonomy?
Spatial freedom of placement is critical in all three axis', X, Y, and Z. This eliminates the requirement of precise alignment and allows for large air gaps between the two charging surfaces.
Additionally, most of these systems require high power, hundreds of watts is not uncommon and the wireless charging systems need to be able to deliver these levels of power.
For systems that are battery powered like drones and robots, runtime is very important. Smaller, lighter and more efficient systems increase runtime and reduce wasted, idle charging time.
What is a gallium nitride semiconductor and how does the technology does address those challenges in wireless charging?
GaN semiconductors are the building blocks in the creation of small power systems.
GaN technology in wireless charging provides significant benefits as it's ideal in high-performing industrial wireless charging applications over today's silicon-based systems.
GaN power semiconductors, operating at high frequency, enable several wireless charging advantages, including increased system efficiency (90% vs. 80%), higher power (1,000 W vs. 15 W), and spatial freedom between the charging pad and robot to deliver the charge (500 mm vs. 30 mm).
Can you provide some examples of how it's being used in industrial applications today?
Wireless charging can be found in robots used in factory and manufacturing where cleanroom requirements do not allow for contact mechanisms that may create conductive dust; it's used in industrial and commercial areas where hazards may preclude the use of physical connections, as well as warehousing and logistics to carry and deliver bins and racks of products.
Are there other applications for the technology that you would like to talk about here?
Wireless charging is gaining interest in many areas; we're already seeing customers in many different product categories from power tools, eBikes, scooters, drones, microphones, walkie-talkies, and consumer robots (e.g. vacuums). Outside of wireless charging, GaN can be found in various applications in power-intensive industries such as automotive (on board chargers, DC/AC converters, tractions inverters, LIDAR sensors), data centers (universal power supply, server rack power supply, and individual server power supplies), renewable energy (energy storage systems), and consumer electronics.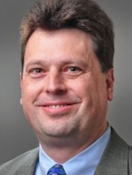 About Paul Wiener
Paul Wiener is GaN Systems' Vice President of Strategic Marketing. Prior to joining GaN Systems, Paul led the power magnetics business unit at Eaton. Paul brings more than 25 years' experience in operations, sales and marketing, and business development. His experience includes vice president of sales at Fultec Semiconductor Inc. and several management roles at Genoa, BroadLogic, and Raychem. Paul earned his MBA from Golden Gate University and his bachelor's degree in business from the University of California at Berkeley.
The content & opinions in this article are the author's and do not necessarily represent the views of RoboticsTomorrow
---
Comments (0)
This post does not have any comments. Be the first to leave a comment below.
---
Post A Comment
You must be logged in before you can post a comment. Login now.
Featured Product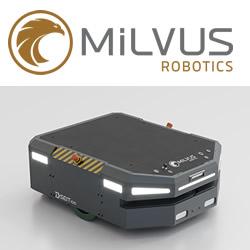 Enhance your material transport capabilities - even in the busiest warehouse or production environments - with SEIT robots. Made by Milvus Robotics, these reliable and safe AMRs efficiently move materials with no human intervention required. They work seamlessly alongside people, forklifts, and other equipment. Requiring no infrastructure, SEIT robots are suitable for a range of manufacturing environments, distribution centers and more.