Here are some lessons learned while shepherding grocery robots as they've logged more than 250,000 miles of pilot runs and hundreds of actual deployments.
Readers Choice 2020: How Do You Train a Retail Robot?
Tim Rowland, CEO | Badger Technologies
Robots represent the greatest game-changer for grocery stores since refrigeration. Consumers today are witnessing this evolution in real-time, and it's quite a show. While much has been written about robots' increasing presence, there's an equally intriguing backstory.
Retail robots prove their worth daily as they gain credibility for helping grocers boost operational efficiencies through faster hazard detection and more fastidious inventory management. They're capable of performing a variety of tasks, such as augmenting customer service and security teams while also checking on other aspects of store operations, including refrigeration, lighting and security. Just like with any retail employee, training is required. But how do you train a retail robot?
Here are some lessons learned while shepherding grocery robots as they've logged more than 250,000 miles of pilot runs and hundreds of actual deployments.
Determine Your Mission
Before anything, determine the robot's mission. Will it interact with consumers or is the plan to support behind-the-scenes operations? Some retailers know right away the role they want within their store environment, while others embrace more of a trial-and-error approach, whereby the robot is introduced into the environment and then gains additional tasks and responsibilities based on the reaction of employees and shoppers.
If the intent is for the robot to interact with people on a daily basis, it makes sense to embody some personality. If the robot is being used to automate warehouse or background tasks, however, then a distinct personality is not nearly as important or useful.
Consistency is the name of the game when defining and articulating the mission.
Define The Look
Another decision that goes with the mission is determining the look that helps define the robot's personality. In some cases, retailers want the robot to be clearly associated with the store's brand, whereas others prefer to convey a high-tech piece of machinery devoid of personality or human-like characteristics.
From our experience, infusing the robot with a friendly, almost cartoonish personality has been overwhelmingly positive. Somehow, the goofiness takes the edge off a high-tech device that can be intimidating otherwise. Additionally, some grocers go a step farther and create a social media presence for their robots to increase community engagement. Others even take advantage of ongoing momentum to create educational opportunities, such as with local robotics leagues and STEM classes, which attract children and students accompanied by their parents to stores in ever-increasing numbers.
Agile Development Drives Rapid Changes
Before robots ever hit the aisles, there's lots of testing and refinement to achieve optimal speed, sound, lighting, etc. Badger Technologies employs agile development methodologies to guide this metamorphosis and test-run functionality in a simulated store environment. Typically, there's an interactive exchange of ideas and opinions on everything from the sound the robot makes when it detects a spill or hazard to whether a female or male voice is used when speaking.
Both cultural and geographical nuances are taken into consideration when establishing attributes, like how fast the robot travels as well as how close it gets to shoppers before stopping. Expect iterative refinements once the robot is introduced to the store and don't overlook the importance of soliciting feedback from shoppers and employees. Equally important is moving fast during training exercises to modify operations based on input and observations.
Operational hiccups can arise from variations in floor surfaces or store layouts that don't match what the robot has been programmed to navigate. There's also a lot of learnings to apply from early shelf scanning, so adjustments should be expected while perfecting the process. For stores, the good news is training gets progressively easier and quicker, enabling subsequent rollouts to be expedited.
Once the robot learns its way around a couple of stores, the next 50 go quickly. After a couple of hundred, there aren't a lot of differences. Typical pilots can last from three weeks to three months, depending on the number of data points involved. There will be lots of "noise" during this phase, so focus on finding the signal amongst the cacophony.
Observe—and React to—What Happens Next
Even after testing and trialing, it's critical to closely observe what happens in the stores when robots become part of the mix. For some retailers, having an employee advocate for the robot goes a long way toward addressing questions and alleviating concerns among fellow employees and shoppers.
It also helps employees in their customer-facing roles as the more they know about the mission of the robot, the more information they can share with customers. Based on more than 500 robots deployed in grocery settings around the world, it's apparent that clearly articulated goals and roles are the keys to successful implementations.
Invest in the Future
While it's best to start the retail robot journey with a single task, robots are capable of so much more. Look for robots to make major inroads as supreme data collectors capable of gathering information from products and conditions all around the store. Robots also can be trained to check refrigerator and freezer temperatures as well as lighting conditions and even perform security detail. After all, the big picture is not about technology and robots; it's about improving overall shopping experiences while making stores more efficient and profitable.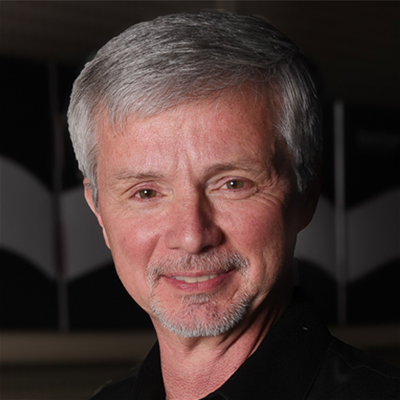 About Tim Rowland
Tim Rowland is CEO of Badger Technologies, a product division of Jabil. He is responsible for driving sales, development, delivery and service for the organization's suite of retail automation solutions. Rowland brings more than 38 years of engineering, manufacturing test, sales and strategy experience to the position. Previously, Rowland served in various engineering roles at Lexmark, where he drove the development of innovative retail automation offerings. He also spent a decade at IBM in a variety of manufacturing test engineering, development and research roles. Rowland has a Bachelor of Science in Electrical Engineering from Georgia Tech.
The content & opinions in this article are the author's and do not necessarily represent the views of RoboticsTomorrow
---
Comments (0)
This post does not have any comments. Be the first to leave a comment below.
---
Post A Comment
You must be logged in before you can post a comment. Login now.
Featured Product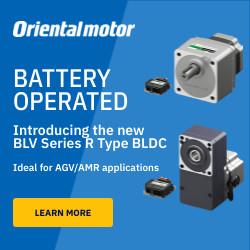 The BLV Series R Type brushless DC motor (BLDC motor) speed control system offers the design of motor and driver significantly reduced in size and weight, yet high-power, and contributes to the battery driven automation. The BLV Series R Type is compatible with the two interfaces of Modbus (RTU) and CANopen communication.