Robots aren't always given a favorable representation in pop culture. In Stanley Kubrick's 2001: A Space Odyssey (1968), homicidal supercomputer HAL 9000 demonstrates how a robot could conspire against its human colleagues.
Pick, Purchase and Program Your First Industrial Robot
Nigel Smith | Toshiba Machine distributor, TM Robotics
Here, Nigel Smith, managing director of Toshiba Machine distributor, TM Robotics, gives advice to manufacturers to make their first robotic investment.
Pop culture aside, robots don't disappoint. After their first industrial robot installation, manufacturers come back to TM Robotics time and time again to add further automation to their factories. Given that robots boost productivity, profitability and quality, it's no surprise they are rife. In fact, it is estimated three million industrial robots will be in use globally by 2020, according to the International Federation of Robotics (IFR).
Unfortunately, small-to-medium sized manufacturers are often unwilling to invest in their very first robot — after all, they are hardly inexpensive. Thankfully, taking the automation plunge doesn't have to be a worrisome process.
Choosing your machine
First things first, what do you want your robot to do? The desired application will determine which kind of robot is required. A SCARA robot, for instance, would be most suited for compact pick-and-place operations; whereas palletizing applications may require a six-axis machine that boasts a heavy payload.
That said, several factors should be contemplated beyond robot type. They include the operation, payload, number of axes, reach, accuracy, cycle time, inertia. The Ingress Protection (IP) rating should also be taken into account, a metric used to define the sealing effectiveness of electrical enclosures against foreign bodies like dirt and moisture. Careful calculation of these nine parameters should be the first step of any robot investment.
It may be time consuming but collecting this data accurately will streamline your search for the best machine. This approach is preferable to relying on estimations, which can have disastrous results. A common mistake is failing to take end-of-arm-tooling (EOAT) into the equation when determining a robot's payload. Grippers, drills and soldering equipment can add significant weight to a robot, with the potential to push the load over the machine's maximum lifting capacity. Suddenly, poor calculations mean that you're left with a machine that is too feeble to fulfil its role.
Making your purchase
Similarly, budgets shouldn't be estimated. Robot investments often go far beyond the initial price tag. As well as the purchasing cost, factories may need to create a segregated work cell or buy additional power units before a robot can be deployed. Not to mention variable expenditures — such as labor, energy, materials and ongoing maintenance — that are required to operate the robot long-term.
In fact, when investigating the true cost of robotics, TM Robotics found that, according to a report by the Boston Consulting Group, manufacturers should budget for three-times the robot's price tag.
Don't be afraid to ask for guidance when determining the cost and nine parameter requirements of your robot. Robot suppliers aren't like the used car salesmen of the automation world — and any that behave in such a way should be actively avoided.
Programming your robot
Parting with your cash isn't necessarily the most daunting part of a robot investment, however. Instead, a common objection from manufacturers is unfamiliarity with programming languages. While installing a robot usually isn't as simple as plug-and-play, most don't require a huge amount of programming knowledge, either.
Powerful but simple simulation tools with offline programming function can be beneficial. However, it is also vital to decide who will be responsible for maintaining the robot and ensuring they are trained. Opting for an easy-to-program robot software, like that provided by TM Robotics, the end user can benefit from extensive training to ensure that robot programming and control is simple, even for engineers embarking on their first industrial robot project.
Combined with a teach pendant —a control box for programming the motions of a robot— completing routine maintenance and adjustment becomes a pain free process. In fact, over 90 per cent of robots use these tools. For technicians and engineers, this makes them an unintimidating piece of tech.
Kubrick's representation of a malicious robot in 2001: A Space Odyssey may not be entirely accurate in today's manufacturing world. And, fortunately, your first robot purchase doesn't have to be quite so intimidating.
Want more advice on making your first robotic purchase? Contact the team at TM Robotics on info@tmrobotics.com for a no obligation discussion. Alternatively, visit www.tmrobotics.com.
The content & opinions in this article are the author's and do not necessarily represent the views of RoboticsTomorrow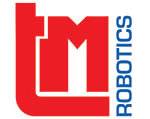 TM Robotics (Americas) Inc
TM Robotics, in partnership with Shibaura Machine, formerly known as Toshiba Machine until 1st April 2020, offers a comprehensive range of industrial robots ideally suited for high-precision assembly, machine loading/unloading and material-handling applications that can be dust proof, clean room, or IP65/67. The company's extensive product line starts with a Cartesian solution available in thousands of combinations from single actuators to four-axis solutions; six-axis solutions that can include precise vision-control; and a complete range of SCARAs from low cost to the industry-leading SCARA with 1200-mm reach that can carry up to 20 kgs. TM Robotics sells and services robots throughout Europe, the Middle East, India, Russia, and Africa, as well as North, Central, and South America, from headquarters in Hertfordshire, England and Elk Grove Village, IL, USA. For more information, visit www.tmrobotics.com or follow us on Twitter, LinkedIn and YouTube.
Other Articles
At the booth, visitors can see the TH650A robot perform a live screw feeding demonstration, developed by ASG. This is just one of many solutions TM Robotics is involved with.
You have lots of cartons coming into a typical warehouse, let's say 600 boxes per hour, and razor blades are used to cut these boxes while keeping up with intake speeds. This invites risks and employees still get injured, despite safety precautions.
Automate marks the US launch of Shibaura Machine's latest robot models — the THE800 and THE1000. These high-performance robots have been designed to meet demand for fast paced assembly applications with higher loads.
---
Comments (0)
This post does not have any comments. Be the first to leave a comment below.
---
Post A Comment
You must be logged in before you can post a comment. Login now.
Featured Product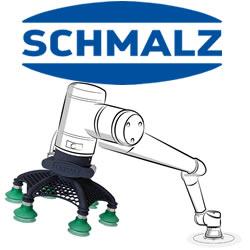 In order to interact with their environment and perform the tasks, lightweight robots, like all industrial robots, depend on tools - and in many cases these are vacuum grippers. These form the interface to the workpiece and are therefore a decisive part of the overall system. With their help, the robots can pick up, move, position, process, sort, stack and deposit a wide variety of goods and components. Vacuum gripping systems allow particularly gentle handling of workpieces, a compact and space-saving system design and gripping from above. Precisely because the object does not have to be gripped, the vacuum suction cupenables gapless positioning next to each other.