Drive Systems evolved. Generally speaking, electric motors are not "lone wolves" but for most applications need to be combined with gearheads for speed reduction as well as encoders.
A Lot of Power in a Very Small Space
Article from | FAULHABER MICROMO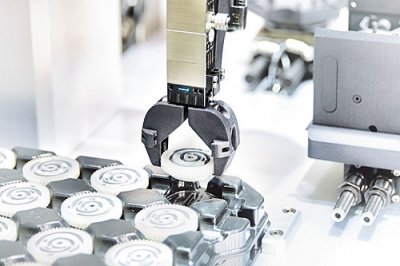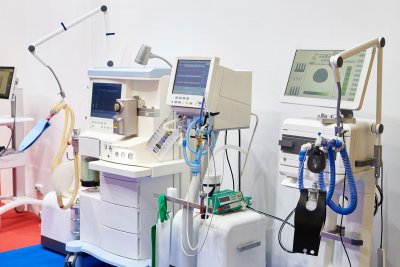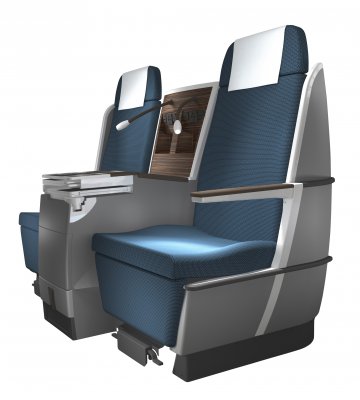 Figure: The powerful and compact drive systems are ideal for applications in robotics, prosthetic joints, laboratory automation, pumps, medical technology or aircraft cabin equipment. (Copyright: Schunk, FAULHABER)
The drive specialist FAULHABER has once again demonstrated its competence as a system provider and has extended its BXT flat motor series by adding corresponding gearheads and integrated encoders as well as speed controllers that are also exceptionally short in the axial direction. All components have been optimised to ensure that they function perfectly together. The three sizes can solve many different drive challenges. In the case of a lower-arm prosthesis, for example, the smallest drive with a diameter of 22 mm would be ideal for the hand and the 16 mm long motor for the elbow. Other possible applications for the small compact drive systems are robot grippers, industrial automation, humanoid robots and even bio-robotics for motorised – i.e. power-assisting – hand exoskeletons. Thanks to their precise speed control properties, they are also suitable for e.g. dialysis machines or medical pumps.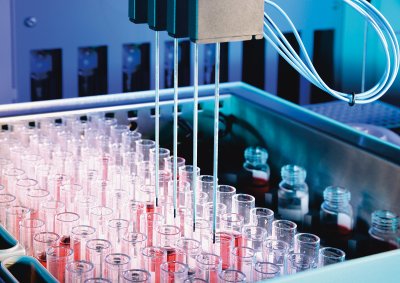 Figure: Compact drive system from a single source: The high-torque flat motor series has been extended by the addition of matched gearheads as well as integrated encoders and speed controllers, which are also exceptionally short in the axial direction. (Copyright: FAULHABER)

Innovative winding technology for more torque
The motors were developed based on the classic external rotor design. Thanks to innovative winding technology and optimised construction, the brushless DC-servomotors produce torques up to 134 mNm within a diameter of 22 mm, 32 mm and 42 mm and deliver a continuous output of up to 100 W with a high level of efficiency. This means the compact motors significantly exceed the standards usual in this drive class. Particularly the ratio of torque to installation space and weight is much better than what is common on the market. Thanks to the high copper filling factor and the design of the pole shoes, the magnetic field is strong and the cogging torque very small. The motors, which operate at speeds up to 10,000 min -1, are available with or without a housing, which again extends the range of potential applications.

Metallic planetary gearheads with numerous reduction ratios
The GPT metal planetary gearhead family, which also impresses with compact dimensions and high torque, is suitable for speed reduction of the flat motors. The pure metal gearheads achieve performance values that are comparable to those of significantly more expensive technologies available, such as those that use ceramic components. The gearheads are available with motor-compliant diameters and offer reduction ratios from 3:1 to 1,294:1 with extremely fine graduations in up to four stages. Each stage was optimised for high performance with respect to torque and speed. Depending on the diameter, the gearheads achieve continuous torques of 1, 8 and 18 Nm. Higher torques are also possible for a short period.
Furthermore, the gearheads are extremely robust and tolerate continuous loads as well as rapid load changes. They have been developed for limited axial installation space and are significantly shorter than other models with the same diameter. The single-stage 22 mm version, for example, is only approx. 18 mm long and the four-stage version approx. 37 mm. With the 42 mm gearhead, the lengths are just under 31 mm and approx. 68 mm respectively.

Housed encoder with high positioning accuracy
All BXT motors are equipped with digital Hall sensors and, thanks to their large number of poles, their speed can be controlled very precisely. The IEF3-4096 magnetic encoder is available for precise positioning tasks. The encoder is fully integrated in the housed motor variant, thereby increasing the length of the overall drive by just 6.2 mm. Despite of the flat design, it offers three channels with index function, a Line Driver and a high resolution of up to 4,096 lines per revolution. The combination of motor and encoder is an ideal system solution in cases where extremely precise positioning must be performed in constrained spaces and, at the same time, high torques are required, e.g. in robotics, medical technology, laboratory automation or industrial automation.

Integrated speed controllers complete the product range
Beginning in April 2020, speed controllers will also be available for the BXT motors. They are integrated in the housed versions of the BXT motors and increase the length of these motors by just 6.2 mm. The well though-out design concept enables both the encoder and the speed controller to be installed in the same housing and also permits a large number of common parts to be used. Speed control is performed by the digital Hall sensors integrated in the motors. Thus, a wide speed range from 200 min -1 to 10,000 min -1 is available. The compact combination of motor and speed controller is ideal for space-critical applications and simplifies installation and commissioning.
The content & opinions in this article are the author's and do not necessarily represent the views of RoboticsTomorrow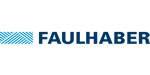 FAULHABER MICROMO
Since 1961, FAULHABER MICROMO has partnered with OEMs to deliver high precision, high performance, custom micro motion system solutions to markets such as medical, robotics and automation in North America. FAULHABER MICROMO's tradition of innovation started decades ago in Germany. The groundbreaking invention of the FAULHABER coreless winding started it all for a market that produces millions of motors today. How can the FAULHABER MICROMO team help you deliver your next innovation to market first? Learn more about MICROMO's solutions for the most demanding applications, our diverse motion products and technologies, online ordering, Engineering and R&D teams, Clean Room Assembly, Machining Center and other services at our Clearwater, FL facility at https://www.faulhaber.com.
Other Articles
To enable the industry to keep pace with trends through quick and cost-efficient development, Markus Fenn and Prof. Dr. Stefan May developed Eduard, a teaching and prototyping platform that can be used to map current trends.
Competitive intralogistics requires extensive automation, something that is inconceivable without micromotors. Drive systems from FAULHABER prove their ability to perform here during sorting, transporting and with robotics solutions.
As is the case with any type of infrastructure, sewers require regular maintenance. But the often narrow pipes below the ground are difficult to access.
---
Comments (0)
This post does not have any comments. Be the first to leave a comment below.
---
Post A Comment
You must be logged in before you can post a comment. Login now.
Featured Product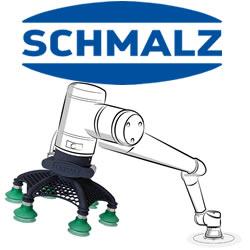 In order to interact with their environment and perform the tasks, lightweight robots, like all industrial robots, depend on tools - and in many cases these are vacuum grippers. These form the interface to the workpiece and are therefore a decisive part of the overall system. With their help, the robots can pick up, move, position, process, sort, stack and deposit a wide variety of goods and components. Vacuum gripping systems allow particularly gentle handling of workpieces, a compact and space-saving system design and gripping from above. Precisely because the object does not have to be gripped, the vacuum suction cupenables gapless positioning next to each other.