Wire Cobots is one of the currently final five experiments who have successfully passed from Phase I to Phase II in the ESMERA project. Thus, they are supported and mentored even more on their path towards industrialising their robotics product.
Human-Robot Collaboration for Assembling Tasks in Manufacturing
Interview with Ilaria Palomba, Wire Cobots experiment | ESMERA – European SMEs Robotic Applications
Wire Cobots has passed into the second phase of ESMERA. So first of all, Congratulations. Can you tell us what is your project about? What are you working on?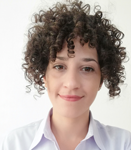 Thank you. It has been really rewarding to pass into the second phase and see the appreciation to continue with our experiment. The ambitious goal of Wire Cobots is the introduction of flexible automation in SMEs. We are designing a flexible workstation for human-robot collaboration that can be useful especially for assembling tasks in the manufacturing sector.
The idea is to have a compact and modular workstation with an on-board cobot that can be easily and quickly reprogrammed. The cobot role is to assist the human operator and therefore improve his hard-working condition, ergonomics and, of course, the efficiency of the process.
In ESMERA, our experiments answer to pre-defined challenges. What is the challenge that Wire Cobots is trying to solve?
It is a manufacturing challenge provided by the Slovenian company Elvez, a manufacturer of wire harnesses. The company basically asked for a robotics solution able to fulfil assembling and taping tasks while interacting with a human operator.
In the whole process, are you in contact with the challenge provider?
Yes, we are. And in particular with the research department, who provided us useful feedback about our solution and sent us the wire harnesses for testing We are now even in contact with them beyond the ESMERA project, because we for example applied together for a new call within the Horizon 2020 program. So, ESMERA has really gained us a network.
That sounds great. To add on that, why did you apply for ESMERA in the first place?
We are a consortium of two partners, a company and a university, having different motivations. Carretta is specialised in the design and installation of industrial automation solutions, wanting to expand their portfolio to the emerging field of collaborative robotics. ESMERA was a good boost to start developing competences in this field. The Smart Manufacturing Lab of the University of Bozen is working with industry 4.0 anyway. So for us, this call is an opportunity to test our competences on the topic and to use them for further test cases. And also to network, to get partners and contacts, industrial and academic.
You mentioned the networking, where ESMERA has helped establishing contacts. ESMERA offers further support in funding, business mentoring, technical support. Where has ESMERA helped you most?
It is really great that the ESMERA team supports us in everything we need to develop our solution. To be honest, I would the financial funding still in pole position. Without it, developing an innovative solution is quite difficult. Also, the business mentoring is very well structured and has helped us to set up a – hopefully – successful marketing strategy. We appreciate all kinds of support.
In what development stage is Wire Cobots right now? Have you tested it in real-life settings and has there been feedback already?
These days, we are finalising our industrycompliant prototype. We haven´t tested it in real-life settings yet. But we tested our previous prototype, a kind of advanced laboratory prototype. We have already recorded a reduction of the cycle time of 12 % and an improvement of the operator´s ergonomics: And the biomechanical overload was reduced in terms of manual handling and working posture of about 40 – 50%. The new prototype will improve them even further.
With Covid-19, the last weeks and months have almost nowhere been according to plan. Has the whole crisis impacted you and your project´s progress?
We really experienced strange months, where nothing was normal. In terms of Wire Cobots, we had to change some scheduling, for example the realisation of the prototype. And we had planned to attend some conferences and exhibitions, which have either been postponed or cancelled. But nothing is really compromising the successful conclusion of our project.
The content & opinions in this article are the author's and do not necessarily represent the views of RoboticsTomorrow
---
Comments (0)
This post does not have any comments. Be the first to leave a comment below.
---
Post A Comment
You must be logged in before you can post a comment. Login now.
Featured Product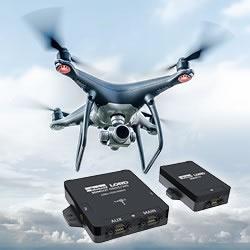 The new complete inertial navigation solution comes with GNSS/INS 3DMGQ7 sensor, 3DMRTK correction modem and real time SensorCloud RTK correction network. The sensor comes with Dual antenna GNSS, tactical grade IMU with centimeter-level accuracy with RTK. Low profile and light weight at 78 grams, this sensor is The sensor is optimized for size and weight in Unmanned Ground Vehicles, mobile robots and autonomous vehicles. The network interface 3DMRTK modem is seamlessly integrated into the 3DMGQ7 sensor supports industry-standard NMEA and RTCM 3.1 protocols. The network RTK support comes with cellular data plan. The SensorCloud RTK is a cloud-based RTK correction system with private encrypted data stream. Check out our G Series and C Series OEM products.