Industrial analysts frequently debate what traits people need to shine in today's workforce. A person working on a production line needs manufacturing skills, plus communication capabilities, the willingness to be a team player and more.
What Skills Are Needed to Be a Connected Worker?
Article from | OTTO MOTORS
Here are some examples of these highly sought-after abilities:
1. Openness to Change
MHI's report acknowledged how companies must take a multi-pronged approach to prosper in a world of evolving technology. Succeeding makes it easier for brands to retain top talent, plus thrive in an increasingly challenging marketplace.
As you can see from the image below, companies are deploying various 10-year strategies to fill their workforces with connected workers.

Actions taken in preparation for the changes in the next 10 years (source: 2020 MHI Annual Industry Report).
Most efforts underway involve researching or using new technologies, plus either hiring workers who have the desired tech-centric skillsets or retraining employees. Those initiatives strongly suggest how workforce members must prepare to alter their processes and embrace high-tech solutions.
After all, 42% of the MHI report's respondents are already piloting new technologies. Some analysts also see a move from workplace training toward personal worker development.
The way you are going to retain this generation is not by training, but rather by developing them. Developing your people says, 'I want to help you achieve what you want to achieve,' and that fosters greater loyalty. — Randy Bradley, assistant professor of Information Systems and Supply Chain Management, The University of Tennessee
Other sources similarly highlight the push towards high-tech workplaces. A 2019 global survey from Accenture found 94% of executives polled noticed an acceleration of technological innovation at work, with 45% of that group seeing the change to a significant degree.
2. Strategic & Critical Thinking
Investing in technology is not solely sufficient for enabling a connected workforce, according to a 2018 Deloitte survey. The results showed that 44% of respondents cited technology issues for drops in their productivity, bringing up non-working devices or a lack of investments for the problems.
However, 81% compensated by using their personal smartphones for work. That's an example of how connected workers must exercise strategic and critical thinking to overcome technological obstacles.
Smartphones alone don't boost productivity, though. Companies must step in to connect those devices to workplace systems.
While employees are using personal devices to increase their productivity at work, they only gain the benefits if their employer links the devices to the company systems. Business services companies need to do more to provide a productive environment for their employees. — James Yearsley, Lead Services Partner, Deloitte
Besides being resourceful by tapping into the available tech resources, workers should speak up about what they need. Allowing access to existing technology is an excellent step for managers to take, but they should tune into ideas from the workforce, too. In a PwC survey, 73% of employees said they knew of technological systems that would increase their quality of work.
3. Global Experience & Cultural Diversity
The MHI report features a graphic linking various technologies with skills displayed by connected workers in supply chains. Many of the characteristics — not surprisingly — carry over into multiple technological realms.
The skills displayed by connected workers in supply chains (source: 2020 MHI Annual Industry Report).
Notice how global experience and cultural diversity skills assist workers with technologies in the whole digital connectivity category. It includes:
Cloud computing and storage.
The Internet of Things (IoT).
Sensors and automatic identification.
Blockchain and distributed ledger technology.
MHI did not add artificial intelligence (AI) to that group. Other sources have pointed out that AI could add 16% to the international economy, though. It facilitates higher output, fewer errors and more. Plus, if connected workers have global experience, the likelihood increases of them informing or influencing a company's expansion into another country — a crucial move in the globalization age.
A 2019 study from DHL revealed how the world is more connected now than almost any other time. The authors also pinpointed an evolution in globalization that affects trade. It makes sense, then, that people with manufacturing skills would feel the effects within the supply chain and need to adapt.
Connected Workers Are Invaluable
This overview shows some of the characteristics a person needs to excel as a connected worker. Such traits will make them resilient and well-equipped for the future, whether they use manufacturing skills or other abilities.
The content & opinions in this article are the author's and do not necessarily represent the views of RoboticsTomorrow
---
Comments (0)
This post does not have any comments. Be the first to leave a comment below.
---
Post A Comment
You must be logged in before you can post a comment. Login now.
Featured Product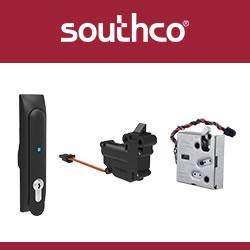 Many robotics engineers need to securely mount and latch sensitive electronic components in their robotics applications; Southco is able to help reduce theft and vandalism with our proven and reliable access technologies. Learn how Southco can help secure your robotics, or other smart city application, from theft and vandalism.