Bottomless conveyors, also called side-gripping conveyors, provide a simple solution for accessing the underside of a product for a range of applications. These applications include inspection, printing, labeling and edge sealing.
6 Ways to Use a Bottomless Conveyor
Article from | Dorner Mfg Corp
With bottomless conveyors, two conveyors—either preset or sold with an adjustable option for a variety of product sizes—are mounted on the edge. If using a conveyor with an adjustable option, once the conveyors are adjusted to the proper width, products are "locked" in place and can transfer to the next phase of your production line.
Bottomless conveyors are also used in line over another conveyor to pace product.
Here are 6 possible applications where a bottomless conveyor can enhance your production line.
1. Labelling Application
Businesses needing to add labels to boxes or inspect boxes turn to Dorner and its bottomless conveyors to create ease and speed with these critical processes. Boxes can move along the line, with labels added to the tops and bottoms of boxes.
2. Product Inspection
Bottomless conveyors are beneficial during the product inspection process. Inspection cameras able to check for correct labeling, such as on the bottom of bottles, containers, boxes and other product. To improve your facility's product inspection, the Dorner team can easily attach cameras and other equipment to your conveyors. Once the product inspection process is complete, product can drop back onto a horizontal conveyor.
3. Box Sealing
Box sealing is a function that is made easy when bottomless conveyors are utilized in a facility. Boxes are conveyed with sealing tape applied to the tops and bottoms of boxes, helping ensure the production line moves along at an efficient rate.
4. Printer Coding
Bottomless conveyors are ideal when businesses need to apply inkjet or laser printer coding on the underside of bottlers or containers, for example. Oftentimes, this coding involves product freshness dates, in the case of food products, beverages and pharmaceutical drugs.
5. Product Pacing
For accumulation where product needs gapping or pacing, a bottomless conveyor can be an easy solution. The squeezing effect of the bottomless conveyor can slow the product down if they are running at a slower speed than the mainline conveyor.
6. Bottling Operations
One Dorner customer faced challenges in consistently sealing wine bottles its facility produced. This customer needed to evenly apply heat completely around the seal at the top of the bottle.
The Dorner team used a 2200 Series conveyor along with a mainline chain conveyor. Mounted on its side, the 2200 Series conveyor ran parallel with the main line conveyor.
A high-friction Dorner Type 64 belt enabled the conveyor to spin the bottle a complete revolution as it moves through a heat tunnel. This full spin enables heat to be evenly applied around the whole seal.
The content & opinions in this article are the author's and do not necessarily represent the views of RoboticsTomorrow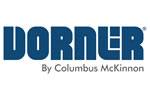 Dorner Mfg. Corp.
Founded in 1966 and based in Hartland, Wisconsin, Dorner is a privately held World Leader in the design, applications, manufacturing, and integration of conveyor systems. Companies from over 1,200 different industries worldwide turn to Dorner to achieve improved efficiency, productivity, and a positive ROI.
Other Articles
We will be showcasing all four of our pallet system conveyors: the FlexMove, ERT150, ERT250, and Precision Move conveyors. Each conveyor is designed to interface with robotics and operators, as well as move product through machinery during the manufacturing process.
When it comes to efficient and effective material handling, conveyors are an invaluable component of any system. Conveyor systems streamline processes, reduce manual labor costs, and optimize productivity by moving materials from one place to another.
Modern manufacturing requires facilities to maximize efficiency and ensure product quality. However, space limitations can impede these goals. Integrating elevations and line egress solutions will grant your facility the flexibility it needs to succeed.
---
Comments (0)
This post does not have any comments. Be the first to leave a comment below.
---
Post A Comment
You must be logged in before you can post a comment. Login now.
Featured Product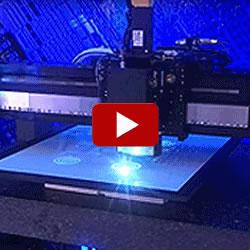 A traditional gantry system employs X-Y or X-Y-Z range of motion. Mounted on a base plate, usually granite, 2 parallel rails constitute the synchronized Y axis motion while the cross axis (bridge axis) provides the X motion. A vertical axis can be added on the bridge for the Z motion. A Split Bridge system can be less complex than a traditional gantry system because synchronization of the two parallel linear motors is not required. Both systems are used in industrial production, testing, and additive manufacturing.