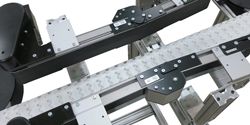 Bottomless conveyors, also called side-gripping conveyors, provide a simple solution for accessing the underside of a product for a range of applications. These applications include inspection, printing, labeling and edge sealing.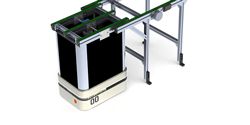 When your clients face unique challenges using AMRs in their processes, a conveyor attachment may help their process to be more efficient. Here are seven important questions to ask before selecting a manufacturer for your AMR multi-strand conveyors.
Records 1 to 2 of 2
Featured Product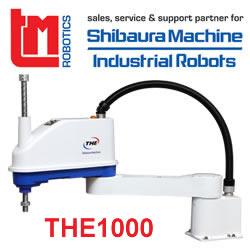 Designed for assembly and inspection applications in the electronics equipment and automobile components industries, the THE600 SCARA is a powerful automation tool. Advancing from the specifications of the existing THE400 SCARA, the THE600 has been developed to meet growing demand for fast-cycle automation. The THE600 model includes improvements in synchronised control and tracking precision. The THE600 is compact in design and offers improved high speed, with 60 per cent higher payload capacity than competing SCARA models in the same price range, making it the price-to-performance leader. Affordable price, impressive performance.