Where there is e-commerce, there is inevitably logistics management. After all, what could be more efficient than a network-connected fleet of AGVs to travel around huge warehouses and find the required product in record time?
Growth in Automation in E-commerce
Article from | maxon group
Motorized solutions are used all throughout the e-commerce chain. A strong advocate of e-commerce, the maxon Group offers drive solutions that are specifically adapted to each stage of the chain– especially with the IDX compact drive for increasingly faster and safer e-commerce transactions.
AGVs in logistics
Where there is e-commerce, there is inevitably logistics management. After all, what could be more efficient than a network-connected fleet of AGVs to travel around huge warehouses and find the required product in record time? These automated guided vehicles have enabled the automation of all these internal transport tasks. They are able to retrieve goods at height in vertical warehouses before transporting them to the conveying chain. In order to meet the high productivity requirements of order preparation, these AGVs must:
Be compact and offer high power density. The robots must occupy as little space as possible in order to adapt to the confined spaces. Therefore, they need compact motors without compromising on power.
Implement SS1 safety regulations to avoid obstacles and collisions with human operators. In terms of the drive, this involves using integrated temperature sensors in the motor as well as electronics to prevent the risk of overheating.
Be connected to the other AGVs in the fleet, in order to be maneuvered simultaneously within the same space. This connectivity is enabled by EtherCAT, CANopen or I/O bus communication
With or without electronics, the IDX 56M motors meet all the criteria, whether used for a traction, lifting or steering system.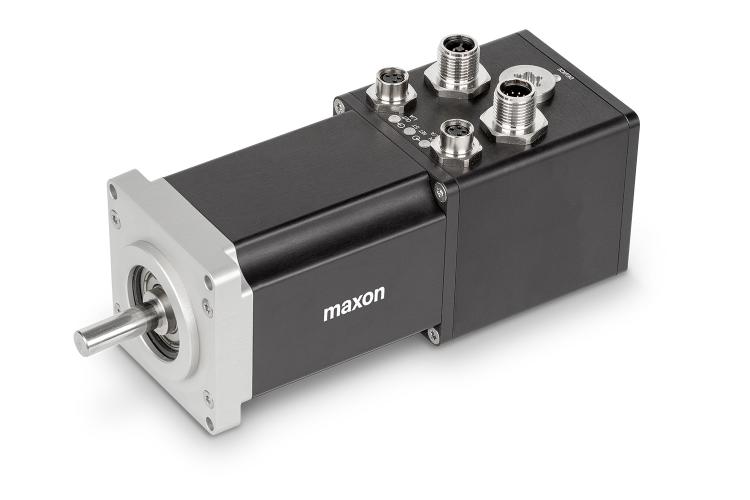 Conveyors
Whether rollers or belts, conveyors take care of transporting goods to the operations area, where they are scanned, for instance. During this stage, maintenance challenges are decisive, as the slightest breakdown would result in huge losses. Choosing a reliable, connected drive system to minimize maintenance operations is therefore key. This way, motors with integrated electronics can be controlled remotely and perform diagnostics or an update at one time, without having to be near the machine.
With its communication buses, the range of IDX 56L motors can be controlled remotely, simplifying all your maintenance operations.
Packaging machines
To arrive safely at their destination, goods need to be correctly packaged and labeled. Depending on the size and shape of the product, the packaging machines take care of this stage using multi-axis systems. Generally equipped with several independent motors, these machines need a master to synchronize all the operations in the chain: a master controller. There are also major challenges here in terms of compact size, maintenance and connectivity.
The ZUB master controller from maxon allows IDX 56M or 70 motors to operate in complete harmony: while one retrieves a box, the other is already preparing the tape to seal the parcel.
Automatic delivery solutions
Once the parcel is ready, all that remains is to transport it from the warehouse to the customer's address. There are different automated delivery solutions available for this purpose.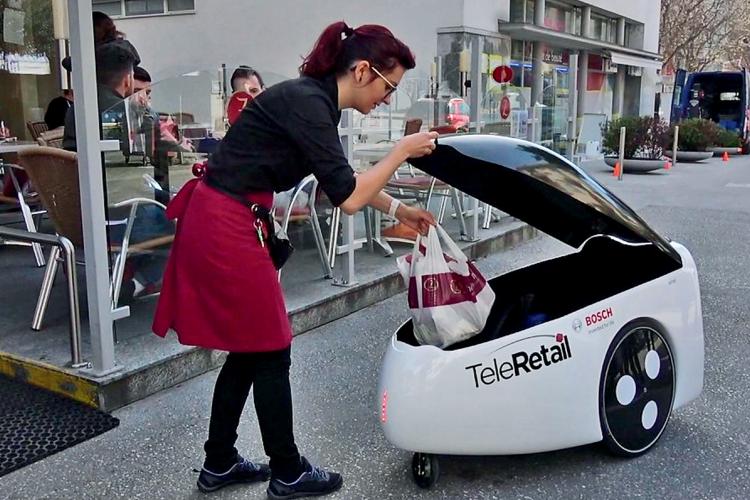 Operator-less delivery AGVs
During the social distancing era, these tele-guided robots have proved their worth. They are able to travel from point A to point B completely autonomously in order to complete their delivery assignment. The recipient can access their order via a single click on their smartphone or by using a QR code. As these AGVs are intended to come into contact with the customer, the design aspect is important. EC Flat motors are the preferred motor type for the cover, as they are especially adapted to confined spaces.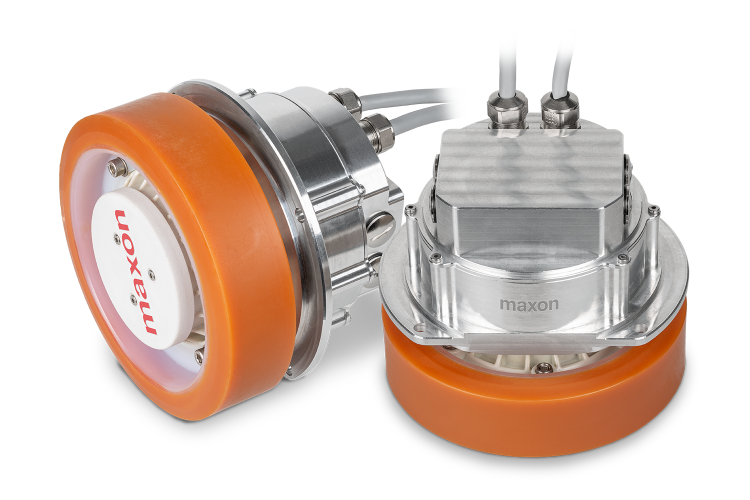 Assistance AGVs
The primary task of these robots is to help delivery people by carrying parcels for them. As is the case for autonomous delivery AGVs, the motors of these robots must be even more compact than those used in logistics, particularly for the wheels. IDX can be used for this purpose, or even the new maxon wheel drive concept – motorized wheels with integrated electronics.
Delivery drones
Providing the ultimate contactless delivery solution, drones have also taken off during the Covid-19 crisis. However, they are subject to many regulations with regard to weight limits and restricted perimeters. To support this new form of delivery, maxon has developed a new range of drive systems specially designed for drones, which satisfy the strictest safety requirements. With their minimal power consumption, these drive systems offer higher overall performance and therefore longer flight duration.
Already a massive trend at the start of the 2020s, e-commerce has successfully revealed its might during the Covid-19 crisis. In this context, the rapid development that it has undergone over the last ten years is not expected to slow down; quite the opposite in fact. To move things increasingly faster while maintaining a high safety level, the sector must be able to rely on automation technologies that offer increasingly higher performance. With these challenges in mind, the maxon Group is continually innovating in order to offer drive solutions that are adapted to logistics 4.0.
The content & opinions in this article are the author's and do not necessarily represent the views of RoboticsTomorrow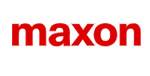 maxon group
maxon is a leading supplier of high-precision DC brush and brushless servo motors and drives. These motors range in size from 4 - 90 mm and are available up to 500 watts. We combine electric motors, gears and DC motor controls into high-precision, intelligent drive systems that can be custom-made to fit the specific needs of customer applications.
Other Articles
An instance of reshoring within a wider policy of genuine corporate social responsibility, and one which paid off. This is a story about robots, to be sure, but one in which humans are never far away...
Although at present robotic automation forms only a small part of warehouse spending it is predicted that it could grow from $3.6bn in 2021 to $18bn in 2025. As technology and AI's improve, automation systems will grow even faster.
Drone technology continues to advance depending on specific applications. For this article, we'll be looking at compact drones used in a variety of applications that need continuous and autonomous inspection of chimneys, shafts, and tanks.
---
Comments (0)
This post does not have any comments. Be the first to leave a comment below.
---
Post A Comment
You must be logged in before you can post a comment. Login now.
Featured Product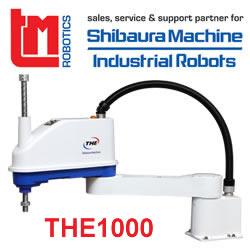 Designed for assembly and inspection applications in the electronics equipment and automobile components industries, the THE600 SCARA is a powerful automation tool. Advancing from the specifications of the existing THE400 SCARA, the THE600 has been developed to meet growing demand for fast-cycle automation. The THE600 model includes improvements in synchronised control and tracking precision. The THE600 is compact in design and offers improved high speed, with 60 per cent higher payload capacity than competing SCARA models in the same price range, making it the price-to-performance leader. Affordable price, impressive performance.