Manufacturing

Marketing Partner
---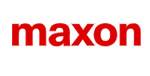 maxon group
maxon is a leading supplier of high-precision DC brush and brushless servo motors and drives. These motors range in size from 4 - 90 mm and are available up to 500 watts. We combine electric motors, gears and DC motor controls into high-precision, intelligent drive systems that can be custom-made to fit the specific needs of customer applications.
---
Mailing Address:
125 Dever Drive
Taunton, MA 02780
United States of America
Tel: (508) 677 0520
Email: info@maxonmotorusa.com
Website: https://www.maxongroup.us/maxon/view/content/index
Company Category: Factory Automation
Company Sector: Manufacturing
Keywords: motors, servo, dc, brushed, brushless, drives
Partner Status: Marketing Partner
---
Products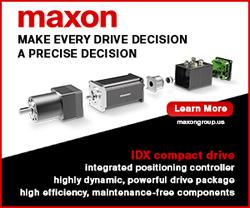 The compact brushless EC-i motor combined with an EPOS4 positioning controller delivers a highly dynamic, powerful drive package with field-oriented control (FOC), high efficiency, and maintenance-free components in a high-quality industrial housing. The maxon IDX drives are suitable for use across the entire speed range (from standstill to maximum speed) and have an extremely high overload capability. Together with a positioning controller, the integrated sensor (single turn) enables absolute positioning.
---
---
White Papers
This Company does not currently have any White Papers
---
---