This small component was stopping them from realizing the full potential of their manufacturing process as they could only run the system when there was someone there to restart the system if a stoppage occurred due to slippage.
Metal 3DPrinting over CNC for custom EOAT
Q&A with Duann Scott, VP of Business Development | nTopology
Tell us about partnering with Add-it and the project you worked with them on.
nTopology's part in this robot gripper project really began when we gave Add-it access to our software and training on how to best design for additive manufacturing with our unique engineering capabilities.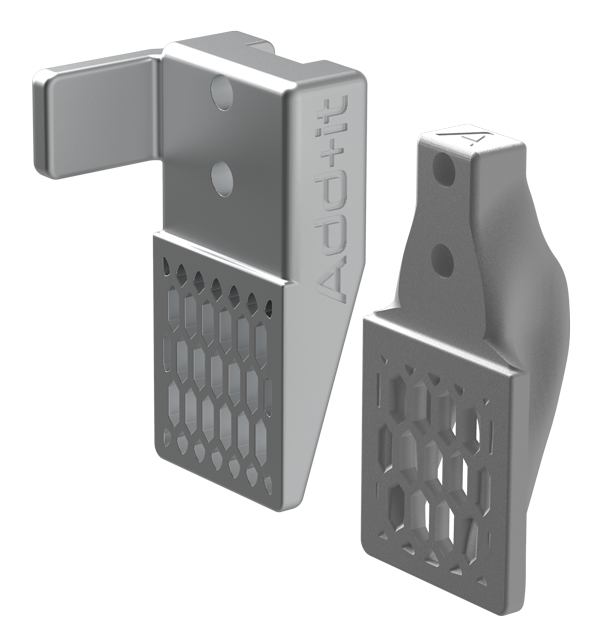 How did the project get initiated?
The project started to solve a problem that Preziosa Francesco Srl highlighted in their production facility. A problem of grip raised in the robotic end effector's gripper installed in the cell for their automated press brake bending machine. Preziosa tried different solutions for increasing the grip, such as adding a traction pattern, but this solution wasn't enough to guarantee precise positioning to be reliable 24/7.
This small component was stopping them from realizing the full potential of their manufacturing process as they could only run the system when there was someone there to restart the system if a stoppage occurred due to slippage.
Preziosa was looking for a fast solution that overcame this bottleneck in his process.
As they have an ongoing partnership with Add-it to help solve such problems, in this case by rethinking the design of the gripper using nTopology and the manufacturing process with their in house Desktop Metal 3D printer in four days from design to installation and usage.

Why was metal AM chosen versus CNC machining?
The main reason was lead time and accessibility, the reduction in cost and increase in performance was a bonus.
Since the gripper was a small custom job, local machine shops would push it to the bottom of their priority list and offer lead times of more than a month. That's unreasonably long as their goal was to build a workflow that would allow them to customize the end effector for each job which is something that happens on a regular basis.
In-house machining was not an option either, since Preziosa Francesco SRL does not own a CNC machine and the intended use-case did not justify the investment. However, they did have access to a Desktop Metal 3D printing system.
With this process they could realize a cost reduction of 35%, in one afternoon they could experiment 4 different design variations and finally with topology optimization they achieved a weight reduction of 40%.
The optimization and latticing work that Add-it did on the part increased the performance, functionality and reliability of the entire system, not just the part.

How was nTopology's tech used?
Add-it used nTopology for the engineering design of topology optimization and latticing work.
Because nTopology is a computational design software with repeatable workflows, now that this design study is set up, creating new variations based on a change in requirements is near instantaneous. In the same way that we have been automating manufacturing for decades, we can now automate the design process.
For example, when a different gauge of steel is required for a new product, the team only needs to enter that thickness into nTopology and the software would automatically compute an optimal design based on that thickness requirement.
Taking it a step further, you could even script in every gauge of steel that is in all of their BOMs, the software would run and output results for each, and you could have a digital inventory of grippers ready to print when you have a change of requirements.

What was Preziosa Francesco SRL able to accomplish by partnering with Add-it and nTopology?
Due to their partnership, designing with nTopology and manufacturing with Desktop Metal's 3D printer they were able to solve their 'grip' problem in 4 days, with a 35% cost reduction compared to a CNC part, reduce the weight of the end effector by 40% but most importantly, switch from a 9 to 5 schedule to a 24/7 lights out process to realize the full value of their capital investment in their robotic cell.

Why do you feel metal AM has so much room for growth in the manufacturing industry?
Metal AM has primarily only been adopted in high value end part applications such as aerospace and medical to date, but with lower cost systems like Xact Metal, Markforged and Desktop Metal entering the market in recent years that 'high value' requirement has shifted. In this case a small, relatively inexpensive part was stopping the ability of Preziosa Francesco to realize the value of an expensive capital investment. Suddenly, this small part becomes very valuable.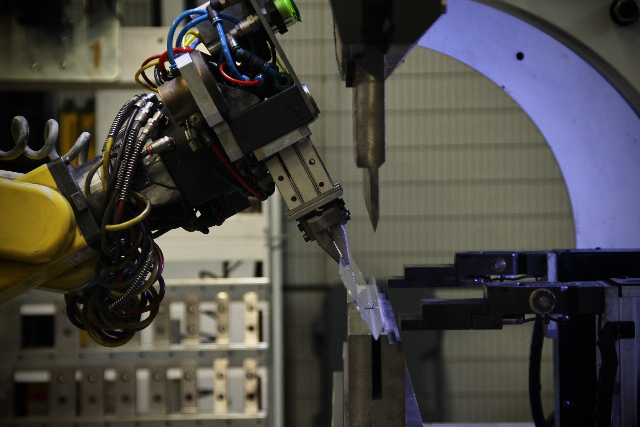 As more designers and engineers realize that Metal AM is now in reach, the next step is to ensure that they design for that exact process as Add-it have done thanks to software that optimizes for the process such as nTopology.

What do you feel is the biggest barrier to metal AM's growth?
The biggest barrier to metal AM growth is probably a lack of awareness of design for additive manufacturing (DfAM). In the Aerospace and Medical fields there has been a lot of time and effort being invested into certification of parts and processes, but in applications such as the robot gripper this is not as problematic.
If certification is no longer an issue then it is the design that unlocks the value, whether by part consolidation whereby you redesign an assembly as one component, reducing fasteners, tolerances and supply chain. Multi function components, such as designing a single part to reduce mass, channel fluids and exchange heat. Finally designing to optimize the manufacturing process, reducing the need for support structures, allowing for excess powder removal and orientation to reduce build time.
The content & opinions in this article are the author's and do not necessarily represent the views of RoboticsTomorrow
---
Comments (0)
This post does not have any comments. Be the first to leave a comment below.
---
Post A Comment
You must be logged in before you can post a comment. Login now.
Featured Product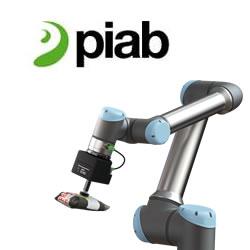 Piab's Kenos KCS gripper enables a collaborative robot to handle just about anything at any time. Combining Piab's proprietary air-driven COAX vacuum technology with an easily replaceable technical foam that molds itself around any surface or shape, the gripper can be used to safely grip, lift and handle any object. Standard interface (ISO) adapters enable the whole unit to be attached to any cobot type on the market with a body made in a lightweight 3D printed material. Approved by Universal Robots as a UR+ end effector.