Throughout industrial manufacturing, distribution, and logistics the lead time from many AGV manufacturers is more than a year. That means product ordered in Q1 2022 will not be delivered until the following year.
AGV Selection Process for 2022 Must Start with Delivery Commitment Guarantee
Mike Kotzian, Managing Director | Kivnon USA
AGV vendors must promise a delivery date with a guarantee not to exceed 180 days from purchase order to delivery. Failing to provide that commitment is unacceptable. Solving the immediate challenges in production by delivering product by Q3 2022 and mitigating the hiring constraints plaguing industries must be the top priorities.
Guaranteed delivery
MODEX 2022 in Atlanta March 28-31 will feature many AGV vendors who cannot deliver product this year. Too much emphasis has been placed on features, advantages, and benefits; too little attention has been paid to delivery dates. The current state of the supply chain has exacerbated the situation. The best automation solution on paper means nothing if it cannot be delivered in 2022. Selling the sexy sizzle of new, clever, even remarkable AGVs, means nothing if manufacturers and logistics leaders cannot take delivery of the product until 2023.
Throughout industrial manufacturing, distribution, and logistics the lead time from many AGV manufacturers is more than a year.
That means product ordered in Q1 2022 will not be delivered until the following year. That is an absurd lead time and reflects poor planning and introduces unnecessary supply chain constraints.
The supply chain disruption: even fork trucks cannot be delivered until next year
Several years ago, the decision might have been whether to use fork trucks or AGVs. The average delivery time for most new fork trucks is also 2023. Until now, the question from purchasing was which vendor could best demonstrate the fastest ROI and cost-justification.
AGVs' ROI starts from the date of delivery and rapid installation.
Basic AGV solutions prove best option for 2022
One of the realities of moving materials on a production loop with many stops is that well-established, tried, and trusted AGV technologies solve the problem. Likewise, most AGVs are needed for simple A to B location (such as dock to production cell) delivering raw materials or kitted solutions.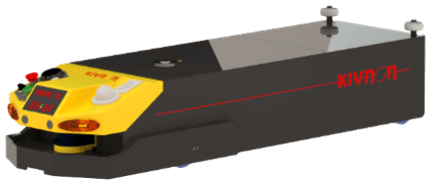 K10 One-Way: One-directional movement. Towing capacity of up to 3,000 kg/ 6,614 lbs on wheeled trolley. Dimensions (L x W x H): Up to 1,700 x 500 x 280 mm/ 67"x 19,7" x 11" Magnetic navigation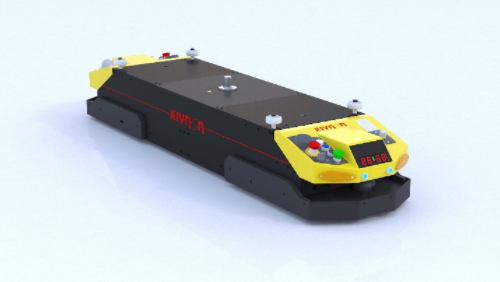 K11 Two-Way: Bidirectional movement; Towing capacity of up to 3,000 kg/ 6,614 lbs on wheeled trolley. Dimensions (L x W x H): Up to 2,010 x 500 x 280 mm/ 79" x 19,7" x 11" Magnetic or mapping navigation
Help wanted… the great resignation continues
Years ago, the efficacy and merits of AGV technology had to be explained. Some feared that fork truck drivers would be replaced. Ask any manufacturer struggling to find workers right now; experienced fork truck drivers are part of the great resignation. Plant managers, purchasing and procurement, occupational health and safety professionals, and human resource managers are tasked with automation objectives, hiring objectives, and production quality and safety process improvement.
Magnetic AGVs/AMRs
Some 2022 AGV (automated guided vehicle) and AMR (automated mobile robot) buyers are seriously considering purchasing magnetic propulsion solutions because they are tested, established, and have worked well for more than two decades. If there is a knock or complaint on this technology, it had to do with interruptions when the magnetic strip is damaged.
Until recently this forced plant managers to seek tech support and on-site visits to ferret the location of the defective or damaged magnetic guide strip or RFID navigational waypoint, making necessary repairs. This obstacle has been solved with a new cell phone app, FlexTag. It enables the customer repair damaged magnetic guidance strips and to replace, reprogram, or repurpose RFID navigation waypoints and can be performed without technical support or third party visits. Removing that objection, the benefit of the magnetic AGVs/AMRs is they can be ordered and delivered in 2022, whereas many of the vision-guided and SLAM (Simultaneous Localization and Mapping) trucks are seriously backlogged into 2023 and beyond.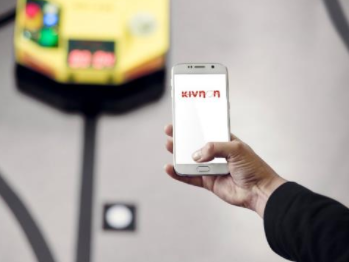 FlexTag App solves magnetic AGV limitations
The FlexTag app is the first-of-its-kind solution to create, configure, and modify magnetic navigation circuits. This innovation is a critical accessory in the AGV/AMR space along with FlexMap, management software that allows users to create, configure, and map navigation circuits. Similarly, the Smartpad Application is designed to control and move automated guided vehicles (AGVs/AMRs) via a Bluetooth connection.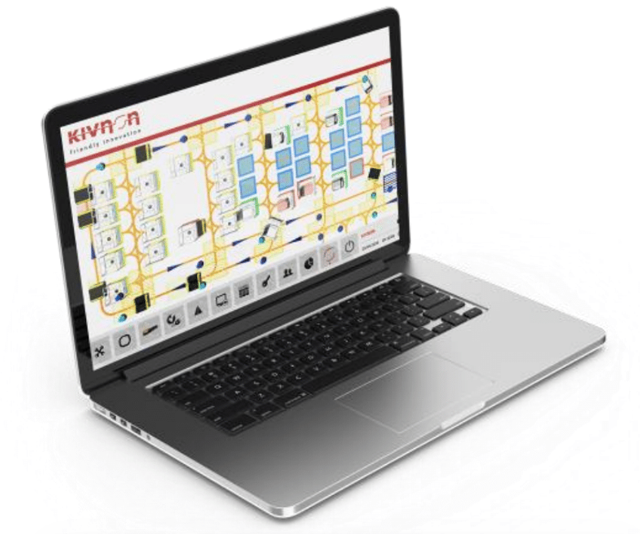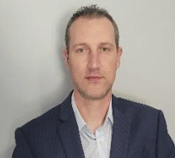 About Mike Kotzian
Mike Kotzian is currently the Managing Director of Kivnon USA, a leading Automated Guided Vehicle supplier with Farmington Hills, Michigan headquarters. He has over 20 years of experience in the AGV industry in various leadership roles. He has a special interest in the history and evolution of the AGV with a passionate look to the future. Follow KivnonUSA on Twitter or contact Kotzian on LinkedIn. Complete the 2022 ROI Kivnon AGV/AMR inquiry form.
The content & opinions in this article are the author's and do not necessarily represent the views of RoboticsTomorrow
---
Comments (0)
This post does not have any comments. Be the first to leave a comment below.
---
Post A Comment
You must be logged in before you can post a comment. Login now.
Featured Product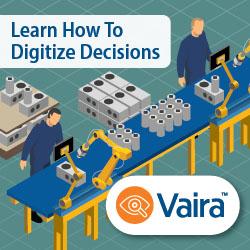 Pleora's Visual Inspection System helps operators detect errors and defects for unique component types, assembly steps, and custom low-run products where automated optical inspection (AOI) is too complex and expensive. The system helps DICA Electronics: Avoid costly, errors as a result of detecting errors at different phases in production, Speed time in detecting the root cause of the in-field errors with Tracking & Reporting apps for traceability, Maintain consistency in training new employees on requirements or with staff any time a new product is added, Easily train the system using 'good product' images for multiple product lines with no programming skills required, Reduce subjective decision-making, especially over a long shift, reducing error-escapes.