Whilst initially a temporary measure to resolve manpower shortages and high employee costs, many companies are now investing in smart robotics as a permanent and long-term measure in a post-pandemic world.
Digital Transformation and Industrial Robots Outlook
Q&A with Dylan Ng Terntzer, CEO | LionsBot
Tell us about yourself and your company LionsBot.
LionsBot is a Singapore-headquartered smart robotics company which designs and develops innovative cleaning robots to empower the cleaning workforce and elevate their work experience.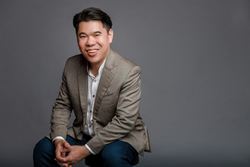 We have developed a full line-up of floor cleaning robots for the B2B cleaning sector, all of which are designed and assembled in Singapore. Our proprietary technology is also built and developed in-house in Singapore, allowing all our robots to operate safely on their own, requiring only remote supervision. A single cleaner can seamlessly operate several cleaning robots via our LionsClean mobile app at the same time, thus increasing cleaning efficiency and freeing the cleaning workforce to perform higher value supervisory tasks.
Our original line-up of robots, the LeoBots, are designed to clean public spaces with high foot traffic such as shopping malls and hospitals, while our newest robot, the Rex, launched in October 2021, is designed to clean large commercial and industry settings such as airports, warehouses, convention centres and carparks.
I am highly passionate about the future of cleaning technology and how robotics can empower and transform the cleaning industry. I cofounded LionsBot along with my wife Michelle Seow and Dr Mohan in 2018 with the aim to elevate the job of traditional cleaners to robot supervisors.
Prior to founding LionsBot, I started my first company, SuperSteam Asia Pacific, with my wife and business partner, Michelle, in 2002. A commercial cleaning supply company, SuperSteam Asia Pacific focuses on distributing innovative cleaning technologies, and is one of Singapore's leading distributors of professional cleaning products.
My 20 years of experience in the cleaning industry inspired me to start LionsBot three years ago. Since then, the company has grown rapidly in the last few years and to date, we have successfully deployed our smart cleaning robots to over 22 countries worldwide. LionsBot's first series of floor cleaning robots, the LeoBots, was awarded the prestigious Amsterdam Innovation Award in 2020, making us the first Asian company to win this coveted prize.
Talk to us about some of the newest technologies being used in mobile robots?
Artificial Intelligence (AI) integration is currently the common technological innovation applied to mobile robots across various industries. For the robotics sector, technology is now focused primarily on machine learning and vision systems, which are dramatically extending earlier sensor-based capabilities.
The applications of AI include predictive maintenance, vision sensors enhancement for safety and route planning, as well as data processing and machine learning to improve operational efficiency, among many others. These capabilities are further enhanced by the up-and-coming 5G communications networks that will increase mobile bandwidth, robot operational radius and edge services, which are cloud-based networks that increase the computing power of the robots.
On our end, we are actively exploring how we can better integrate technologies from various fields into our own robots. Our newly launched Rex boasts never-before-seen features such as a high-definition precision LiDAR with a class-leading diameter of 200 meters, enabling it to scan its environment comprehensively and optimise its cleaning path accordingly, a defoaming chemical dosing system allowing it to accurately control cleaning chemical to water ratio, as well as auto-docking capabilities to charge the robot and maintain its solution levels. In addition, the Rex is ahead of its competitors in various aspects such as its cleaning efficiency at one football field per hour, the 10-hour battery runtime, as well as dual 140-litre water tanks.
What is the current industry outlook for industrial robots in Asia, and how does it play into the digital transformation journey of the region?
We are highly optimistic about the smart robotic industry in Asia, particularly with the global sector projected to reach USD$26.25 billion by 2026, growing at a compounded annual growth rate of 23.6% from 2019 to 2026. In fact, the International Federation of Robotics (IFR) report found that demand for professional cleaning robots grew by 92% in terms of units sold and by 51% in terms of turnover over the past year. This tremendous growth is largely driven by a result of companies in the logistics and retail space increasingly looking towards the robotics sector as part of their digital transformation. Moreover, robots are increasingly looked upon for support in manual and low-skill-intensive jobs due to a myriad of factors – including an aging population, lack of manual workforce and wage escalation.
Going forward, we expect to see greater adoption of cleaning robots especially as more industries shift towards more digital and automated workplaces. This will continue to hold true as workplace environments become increasingly connected and sophisticated, and facilities managers look towards pushing for further integration across all aspects of their job scope.
Furthermore, robotics offers companies control over certain aspects of their businesses that were previously outsourced, as well as enhances their competitiveness by raising productivity and efficiency. This means that companies looking to expand or streamline their operational efficiency will continue to find automation and cleaning robots an appealing addition to their workplace.
What are the current drivers and roadblocks for human-robot work collaboration in the physical labour industry?
The current pandemic has resulted in a severe labour shortage, an unprecedented demand for cleanliness, as well as the need to provide workers with a safe and socially-distanced work environment – factors which have significantly accelerated human-robot work collaboration. Separately, the enhanced productivity and quality consistency afforded by robotics and automation remain key drivers for adoption of robots in the workplace.
In terms of roadblocks, we see that the initial investment – for the robots and the training of the workforce – as well as the maintenance upkeep as significant deterrents for most companies. There has also been a severe chip shortage which has affected the production and deployment of robots, creating greater friction for companies which are looking to make the digital transformation shift. The absence of standardisation in various aspects of robotics has made it challenging for companies to incorporate new types of robots into their operations.
How has the pandemic shifted perception towards a digitally transformed and automated workforce?
The pandemic has caused an increase in labour shortages in many business sectors, including healthcare, manufacturing, logistics and commercial cleaning. To cope with the lack of manpower, many companies have now invested in smart robotics technologies to automate their business operations. Today, robotics automation is now perceived to be essential as multiple businesses gear towards a 'contactless future', with various smart industrial robots deployed to clean public spaces, assist humans with patient care, perform automated warehousing tasks and serve retail customers.
There are now more applications of robotics technology for routine jobs traditionally carried out by humans. Initially, peoples' attitudes towards smart robotics were fearful and apprehensive. However, as more human-robot work collaboration continues, the general public have become more receptive towards automated robots, perceiving them as useful tools that enhance their job experience. As smart industrial robots become more prevalent in our daily lives, robotics automation will continue to reshape the modern workforce.
How can investing in smart robots help companies overcome future global crises
Anticipating more potential global crises in the next few decades, companies across sectors are looking to make their businesses more resilient to survive future shocks. Whilst initially a temporary measure to resolve manpower shortages and high employee costs, many companies are now investing in smart robotics as a permanent and long-term measure in a post-pandemic world. The advantages of incorporating service or industrial robots are that they are more resilient, reduce direct labour costs and are production efficient but more importantly, protects existing employees as they will not be exposed to health hazards.
And this is evident by looking at the market size growth of industrial robots, the current market is projected to reach US $52.85 billion by 2026, at a CAGR of 14.11% from 2021-2026. Although there are limitations – capital-intensive and ongoing operational costs, companies are still investing in robotics innovation. For the commercial cleaning sector, I am optimistic that smart robots can help transform the industry using automated cleaning and improve labour efficiency, making them a good preventive measure for future crises.
How do cloud technologies and artificial intelligence improve automated processes in businesses?
Using artificial intelligence and cloud technologies, the next-generation industrial robots will feature improved performance accuracy, learn more complex manipulation task sequences, and have a sharper degree of task-to-task variability. With their abilities to adapt their behaviours in response to environmental changes, there will be more opportunities for automation applications.
In the commercial cleaning sector, smart industrial robots are already incorporated with cloud technologies. For example, cloud robotics provides better operational control and visibility for employees – allowing them to control multiple smart cleaning robots under one server. Cloud technologies also provide real-time monitoring capabilities, resulting in better cleaning efficiency with faster lead times.
Artificial intelligence enables smart robots to better communicate and interact with humans, which in turn, enhances work coordination. It also improves machine learning processes through learning from errors from various routines. Smart cleaning industrial robots utilise advanced 3D LiDar sensor technologies so they can identify and scan its surroundings, relay that information to its server and avoid obstacles in its routes. Through the integration of these technologies, smart robots can automate manual processes such as routine floor-cleaning of large spaces.
Look into the future a few years, what is on the horizon for mobile robots?
We can anticipate seeing more widespread adoption of mobile robots. In the near future, companies are more likely to adopt fleets of autonomous mobile robots for upscaling their business operations and improving sustainability. Autonomous robots such as retail and inventory robots, waiter service robots and smart cleaning robots are examples of how such mobile robotics solutions can transform various industries.
Additionally, with more innovation in developing artificial intelligence technologies, mobile robots will become more intuitive, enabling them to perform more complex and dangerous tasks. For example, robots can assist employees by operating in unfavourable environments such as in scorching heat, toxic and hazardous workspaces which help ensure the safety of human workers.
We will also see an uptick in demand for mobile service robots due to the ageing population in Asia, especially in countries such as Japan, China and Singapore. According to the United Nations Population Fund, one in four people in Asia and the Pacific will be over 60 years old by 2050. The population of older persons aged over 60 in the region will triple between 2010 and 2050, reaching close to 1.3 billion people. This creates a need for more service robots to cater towards assisting the elderly, such as in cleaning, healthcare and the hospitality industries.
The content & opinions in this article are the author's and do not necessarily represent the views of RoboticsTomorrow
---
Comments (0)
This post does not have any comments. Be the first to leave a comment below.
---
Post A Comment
You must be logged in before you can post a comment. Login now.
Featured Product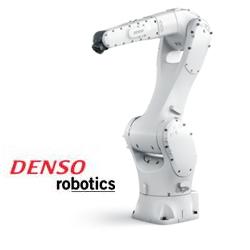 The new VMB series represent some of the newest members to our 6-axis family of robots. These high-performance, versatile units offer a longer arm reach and a higher load capacity than traditional models which make VMB an excellent solution for palletizing, packaging, and material handling. New features include greater air piping, valve and signal line options, as well as new programming options with state-of-the-art functions using our new WINCAPS Plus software. VMB offers an IP67 protection grade along with meeting ISO Class 5, which makes them suitable for electric parts, food manufacturing processes, and pharmaceutical and medical devices. With the addition of the new VMB large robots, all manufacturing processes can now be automated by DENSO Robotics.