Although automated guided vehicles (AGVs) are, by definition, designed to run autonomously, they usually need to collaborate with people and therefore move, and react, in a safe, predictable manner.
Following the Path to AGV Safety
Grégoire Terrien, VP of Development | BlueBotics
To guarantee this, there are certain safety rules and AGV safety standards that all AGVs must comply with.
Levels of safety
The system that controls the movements of an AGV is classified as a control system, and so its level of safety is defined by its Performance Level (PL). Both PL and its sister classification, SIL (Safety Integrity Level) are measures of the reduction in risk provided by a safety function of a control system.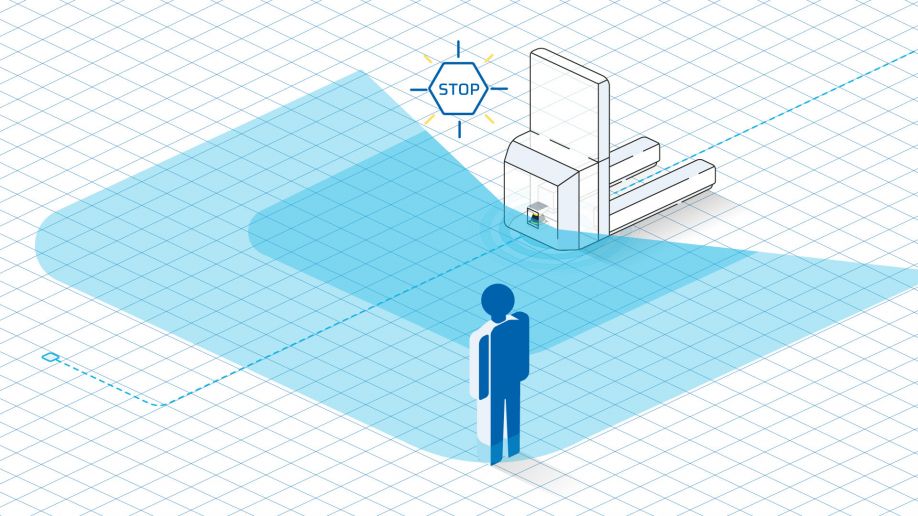 The International Electrotechnical Commission's (IEC) standard IEC 61508 defines SIL using requirements grouped into two broad categories: hardware safety integrity and systematic safety integrity. A device or system must meet the requirements for both categories to achieve a given SIL. For systems that will operate continuously, SIL and PL are both defined as ranges of the probability of dangerous failure per hour and they overlap.
The EN ISO 13849-2015 standard, meanwhile, defines performance levels as running from the lowest level, PLa, to the most stringent, PLe, which is required for different safety components (such as a vehicle's safety laser scanners). The industry standard that AGV manufacturers are required to reach is PLd level safety programming. Specifically, this level of safety ensures a vehicle will continue to function in the event of a single fault, for example by employing two redundant channels. A loss of safety function can still occur in the case of a synchronous accumulation of faults, which is, however, highly unlikely.
Avoiding collisions
Clearly an integral element of safety is the ability to avoid collisions – whether with humans or inanimate objects. A common safety feature used by AGVs is the inclusion of 2D safety laser scanners (based on LiDAR), however these are not mandatory. Another option, for example, is physical bumpers - just like on your car - but in order to guarantee a vehicle stops before hitting an obstacle the size of these bumpers must be proportional to the maximum speed a vehicle can reach. For any vehicle that does not move at a very low speed, this means its bumpers will need to be larger and therefore more space will be required for it to manoeuvre.
If 2D scanners are used, which is usually the case, the only mandatory requirement to ensure the safety of workers is a horizonal scanner positioned to detect obstacles near ground level. Many companies use different scanners for different jobs – adding for example a scanner high up on the vehicle for accurate vehicle positioning, and different ankle-height scanners to ensure the safety of the vehicle.
Avoiding obstacles
When it comes to dealing with obstructions to a vehicle's path, there are two basic modes of operation that AGVs and autonomous mobile robots (AMRs) employ. These can be summarised as either 'path following' or 'obstacle avoidance'.
Path following involves a vehicle following a pre-defined route that can be either a physical line on, or under, the floor or a virtual path. When the vehicle reaches an obstacle blocking its path, it simply stops and waits for the blockage to be removed. This is sometimes referred to simply as 'collision avoidance'.
By contrast, obstacle avoidance is a more fluid, more active approach. In this scenario, if something blocks a vehicle's route, the AGV or AMR will try to dynamically move around this object, planning an alternate path on the fly while deviating as little as possible from its primary route and returning to this as soon as it can.
Both of these approaches have advantages and disadvantages. Generally speaking, much of the time AMRs and products such as cleaning robots employ obstacle avoidance, while AGVs working in industrial applications are - counterintuitively perhaps - usually most efficient when they use path following. In tandem with this approach, however, staff must be trained to notice stopped vehicles and remove blockages promptly. If in doubt, discuss this question with your automated vehicle partner.
About BlueBotics
BlueBotics is the reference in natural feature navigation and has the mission to help companies meet the challenge of vehicle automation. With its 20 years of industry experience, the company provides the autonomous navigation technology (ANT®) and expert support customers need to bring their AGV, automated forklift or mobile robot successfully to market. Today, there are more than 3,000 ANT® driven vehicles in operation worldwide. https://www.bluebotics.com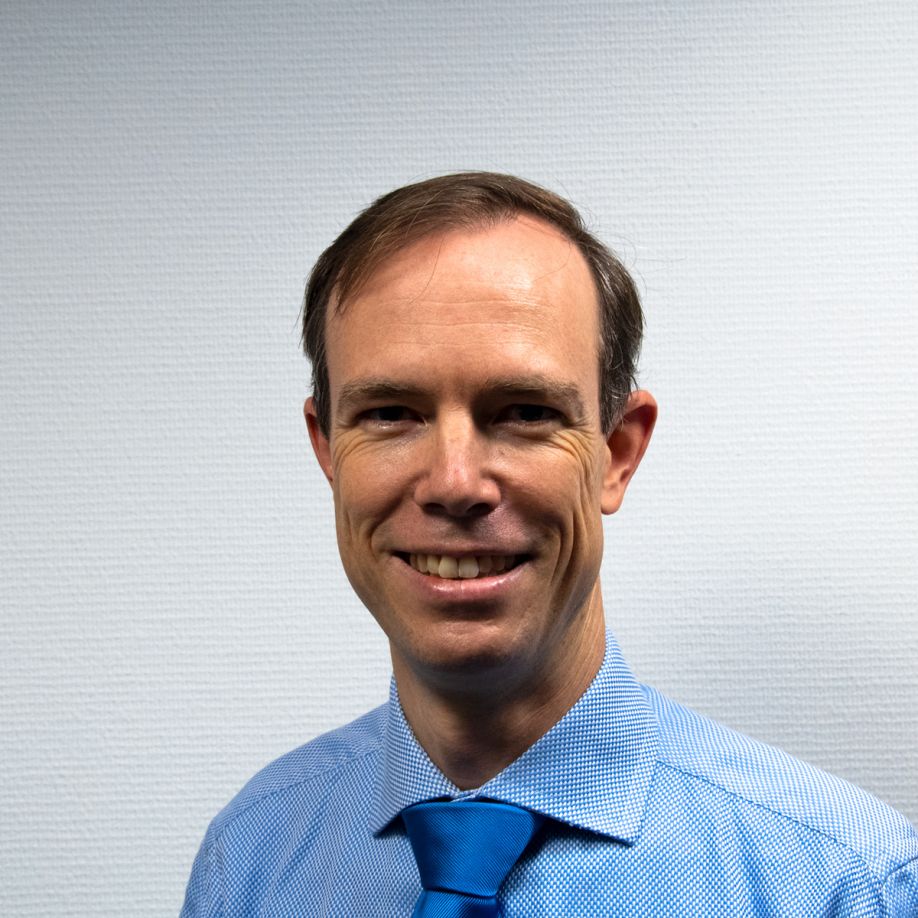 About Grégoire Terrien
Grégoire Terrien has been with BlueBotics since the company was founded in 2001, having gained a Master's degree in Microengineering from the EPFL in Lausanne. As the VP of Development, he oversees the team responsible for technical customer partnerships as well as mechatronics development.
The content & opinions in this article are the author's and do not necessarily represent the views of RoboticsTomorrow
---
Comments (0)
This post does not have any comments. Be the first to leave a comment below.
---
Post A Comment
You must be logged in before you can post a comment. Login now.
Featured Product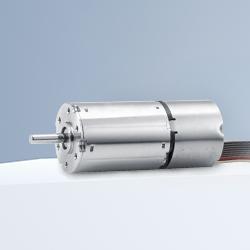 Autonomously driving and self-contained logistics robots are a critical component of "Intralogistics 4.0". They are used for storage as well as removal and dispatch preparation, optimize material flow and relieve employees. Thanks to their performance and modular design, drive systems from FAULHABER meet the high demands of modern intralogistics.