Following the substantial rise that the e-commerce industry has experienced in the past few years and the consequential strain placed on warehousing facilities, sales growth is starting to slow following its pre-pandemic high.
Top of the Shops: Smart Warehouses & Evolving E-Commerce
Article from | Knight Optical
As we begin to wonder what the future holds for e-commerce, Knight Optical – the leading supplier of custom-made, premium-quality optical components – explores the technology that warehouses have been turning to in their most turbulent times.
When the pandemic hit, e-commerce sales skyrocketed. With vulnerable individuals unable to leave the house and resultant lockdowns and restrictions, we leaned on online shopping like never before. Subsequently, the pressure was on for warehouses worldwide – notably those housing groceries – and with 'panic buying' in full swing, COVID-related staff shortages, social distancing guidelines to adhere to and supply chain issues, keeping pace with supply and demand was a struggle. Many of these premises turned to automation to help meet enhanced requirements without breaching any rules.
Here, we investigate the world of e-commerce and unearth the automation systems employed to help fulfil the influx of orders that many businesses received throughout the pandemic.
Supermarkets & Food Delivery
Let's start with the most relied upon form of online shopping that saw delivery slots turn to gold dust – online grocery shopping. Supermarkets' consumer behaviours drastically shifted during the lockdowns and tiered systems of 2020 and 2021. While physical stores remained open as essential services, many individuals (whether vulnerable, self-isolating or simply concerned about the virus' spread) opted to use online shopping services.
Automated Groceries
Many customers turned to virtual supermarket Ocado during the pandemic to fulfil their grocery orders, with sales up by 20% in May '212. As an online-based company without a physical store, warehousing has always been imperative to Ocado's operations; therefore, it's always been a front runner in cutting-edge warehouse technology.
In 2018, Ocado revealed its automated warehouse in Andover, UK, where thousands of robots worked around the clock to pack groceries. Working on a grid-based structure and managed via an air traffic control system, these fast-paced robots have a top speed of four metres per second. At the end of the process, humans bag the goods up, ready for dispatch (although at one of the company's sites, a robotic arm equipped with a suction cup has been employed to undertake this concluding duty). Unfortunately, an electrical fault with one of the robot's battery charging units led to the facility burning down in 2019. This has since been rebuilt, with lessons learned from the cause of the blaze.
Following suit with Ocado's tech-savvy warehousing, UK-based supermarket chain Tesco teamed up with its warehouse tech partner Swisslog (used in several Ocado fulfilment centres) in 2020 to complete tasks at its logistics centres across the UK. The specified technology is a pallet storage and retrieval system that uses robots on a conveyor belt to pick up and drop off pallets of goods. With up to 60% more storage capacity3, at a time when panic buying and empty shelves were becoming the norm, this technology was imperative to meet the nation's grocery demands.
Last-Mile Logistics
However, warehousing wasn't the only division of the grocery industry to adopt new technology. Following the issues that arose with labour shortages during the pandemic, companies explored other forms of automation that removed sole dependence on human operations. One example is part of the last-mile delivery, where several companies lead the field in autonomous home delivery. Specifically for food deliveries are brands such as Starship Technologies, which has produced self-driving robots that deliver groceries and takeaway food from restaurants. Another example is Udelv, which uses human-assisted guidance for middle- and last-mile delivery circumstances, seeking to automate the delivery journey with self-driving vehicles.
Fashion Retail
With offline bricks and mortar stores donning 'we're closed' signs multiple times throughout the pandemic, there was clearly a monumental decline in sales for retail businesses worldwide. Unlike groceries, total retail sales volumes fell by 1.9% in 2020, the largest annual fall on record4. In the same year, overall online sales rose to a record high of 33.9% as a share of all retail spending4, and in November '21, clothing store sales volumes were above pre-coronavirus levels for the first time5.
Robotic Retailers
Moving away from the pandemic, there are other pressing factors to consider in retail, such as the need for items to arrive quickly with same- and next-day delivery options. The online retailer ASOS is a well-known fashion brand that runs a sought-after next-day delivery system, differentiating it from its competitors. The fashion company sits above its peers with super-fast delivery by investing in automation and forward-thinking systems within its warehouses. In its most recent announcement, ASOS revealed that it is investing in robotics at its Atlanta-based warehouse expansion in a project expected to reach completion next year6.
Another clothing brand that's switching onto the benefits of automation is Gap. The fashion retailer employed robotic technology to eliminate human contact processes during the pandemic. Supplied by Kindred AI, the machines used at Gap's warehouse are capable of undertaking tasks that would typically take four people to complete7.
In-Store Experiences
More recently in store, ABB Robotics has demonstrated the potential future of retail with an awe-inspiring window display in Oxford Street's Selfridges. The leading automation company's robotic arm proudly sits in the renowned department store's window 3D printing personalised designer goods from Parley Ocean Plastic. The installation aims to raise awareness about how purchased goods are manufactured and demonstrates how offline and online retailing could look in the future.
E-Commerce
Perhaps one of the most recognised e-commerce companies globally, Amazon further reaped the benefits of online trading when lockdowns began. With essential products, like toiletries and even groceries, at customers' fingertips and next-day delivery the norm, the online retailer became a valuable resource to those unable to leave the house.
Amazon has grown substantially since it was founded in 1994, and its forward-thinking ethos has earned the company the reputation it has today. One of its more recent innovations was its notification regarding a 'floating warehouse' where deliveries would arrive via drones, demonstrating its innovative approach to growth and development in the coming years. The online giant reported that moving its operations from the ground into the air would save the company $887bn8.
The worlds of retail and e-commerce are undoubtedly heading towards a high-tech revolution as demands and delivery expectations intensify even further. Whether it's airborne warehouses, high-speed robotic pickers and packers in modern-day warehouses, shrewd robotic arms bagging goods for dispatch or even driverless vehicles undertaking the 'last mile', at Knight Optical, we're ready for the uprise in smart warehouses. As a leading supplier of optical components for autonomous technology, such as robots and LiDAR-based systems, we look forward to working on the next generation of warehouse solutions.
Why Choose Knight Optical for your Application?
Discerning customers rely on Knight Optical not only for the premium quality of our output and in-house state-of-the-art Metrology Laboratory and QA Department's capabilities video but because – as well as a range of Stock Optics (available for next-day dispatch) – we also offer our optics as Custom-Made Components.
Last year, we celebrated 30 years in business. With over three decades' experience under our belt and a whole host of long-standing world-renowned customers on our books, we are proud to have worked on some of the most ground-breaking innovations.
FOOTNOTES:
1 https://www.businessoffashion.com/articles/retail/what-happens-when-the-e-commerce-boom-ends/
2 https://www.theguardian.com/business/2021/jul/06/ocado-sales-shopping-online-covid-pandemic
3 https://www.chargedretail.co.uk/2020/01/24/tesco-uses-ocados-tech-partner-for-automated-warehouse-robots/
4 https://www.ons.gov.uk/economy/grossdomesticproductgdp/articles/impactofthecoronaviruscovid19pandemiconretailsalesin2020/2021-01-28
5 https://www.ons.gov.uk/businessindustryandtrade/retailindustry/bulletins/retailsales/november2021
6 https://www.roboticsandinnovation.co.uk/news/retail/asos-invests-in-robotics-for-u-s-warehouse-expansion.html
7 https://www.reuters.com/article/us-health-coronavirus-gap-automation-foc-idUSKBN22X14Y
8 https://phys.org/news/2018-07-amazon-warehouses-sky-drone-deliveries.html
The content & opinions in this article are the author's and do not necessarily represent the views of RoboticsTomorrow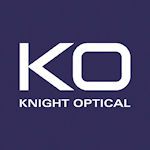 Knight Optical (USA) LLC
We are a trusted leading global figure in the production and distribution of scientific, stock and custom precision optics with over 30 years' experience providing optical solutions for a huge range of instrumentation in most industrial and research sectors, building strong reliable relationships. Our team supplies customized precision optical components in UV-VIS-NIR materials. No product is released to the customer until it has been examined in our advanced metrology laboratory.
Other Articles
Brace yourself as we dive into the top 10 incredible advancements that arose after 2020 and are radically changing the way we live, work and play.
Robotics and automation have greatly enhanced the development of oil and gas by improving maintenance and repair, production efficiency, and safety monitoring.
Optical components play a key role in the optimal performance of today's cobots, allowing them to see and respond to their environment in real-time and ensuring that they operate safely and effectively.
---
Comments (0)
This post does not have any comments. Be the first to leave a comment below.
---
Post A Comment
You must be logged in before you can post a comment. Login now.
Featured Product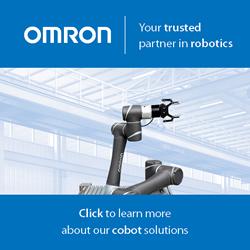 Humans and robots can now share tasks - and this new partnership is on the verge of revolutionizing the production line. Today's drivers like data-driven services, decreasing product lifetimes and the need for product differentiation are putting flexibility paramount, and no technology is better suited to meet these needs than the Omron TM Series Collaborative Robot. With force feedback, collision detection technology and an intuitive, hand-guided teaching mechanism, the TM Series cobot is designed to work in immediate proximity to a human worker and is easier than ever to train on new tasks.