Using a single machine controller with robot kinematic control built-in means you don't need a separate controller for the robot or series of robots. This integration also puts robot and machine functions into just one development environment.
Solving Challenges in Machine-Robot Coordination
Q&A with Ed Novak, North America General Manager, | Trio Motion Technology
Tell us about yourself and the company Trio Motion Technology.
Trio is a motion-first robotics and automation vendor, providing machine builders with robots and motion control systems. This means that Trio designs complete systems for OEMs, as well as manufacturing all the hardware and software a machine builder needs in automation control, including SCARA robots, controllers, I/O systems, servo drives, and servo motors.
Trio was founded in the UK in 1987, and when the company expanded, I became Trio's North America General Manager, a role I've held for over 20 years. My expertise was based on servo and stepper motor control in automation, so Trio was the perfect fit. We work with machine builders in robotics and automation integration projects in sectors such as packaging, converting, and 2D shape cutting, among many others.
How has the market for robotics and automation changed over the past two years following the COVID-19 pandemic?
We continue to see a seismic shift in the manufacturing sector. Initially, Covid started the drive to automate when factories had to restart with minimal staff. Now, we are seeing a new normal from the Great Resignation where many workers are simply not returning. Robots and general automation is the answer to meet shrinking labor demands and keep production lines going. Added to this, end users continue to discover how robotic and automated systems can increase manufacturing productivity and quality, which is helping to drive further innovation in the sector.
What trends relating to the types of robot being used has Trio recently seen, and why?
As the use of robotics gains pace, the variety of robot types is increasing too. For repetitive tasks that typically involved a human operator, we're seeing collaborative robots ('cobots') on the rise. XYZ gantry systems driven by a motion controller remain popular for pick and place operations and product transport, because they're accurate, reliable, and cost-effective.
For lighter-load applications, we're also seeing increased demand for Selective Compliance Assembly Robot Arms, better known as SCARA robots. They're very fast and highly accurate, making them well suited to tasks such as pharmaceutical packaging. As they're small and easy to program, they're popular for machine integration.
What are the challenges facing OEMs and end users when integrating robotics?
The typical robot has its own, independent controller that has to interface with the machine's main control, which is usually a PLC. This can be achieved by I/O handshaking or Ethernet-based protocols, such as EtherNet/IP and Modbus/TCP. However, having two or more controllers in a system – plus an additional controller for every extra robot - requires a lot of planning to ensure everything is compatible with the master controller. This demands time and work for the OEM and, perhaps more seriously, it can also lead to reliability problems for the end user when the robots and machines are deployed in the field.
How can these challenges in machine-robot coordination be resolved?
Using a single machine controller with robot kinematic control built-in means you don't need a separate controller for the robot or series of robots. This integration also puts robot and machine functions into just one development environment. Not only does this make machine and robots much faster to program for the OEM, it also takes away hand-shaking problems. For the end user, this means more reliable, more productive machines and robots.
Tell us about what technologies and advancements are on the horizon for motion technology, and what has you excited about the industry?
As well as the increased demand for robotics, comprised within the wider field of motion technology, the continuing trend is for higher performance motion coordination, meaning faster and more accurate control of independent servo or stepper motor axes. This includes ever faster update rates from motion controllers and servo drives, based on the EtherCAT digital communications protocol. This can also mean higher axis counts – over 100 axes in some cases – but high speed, high accuracy coordination down to just three axes can be equally important for applications such as 3D printing.
While machine build OEMs continue to look for higher performance, they also continue to want a quicker development time, giving them a faster time to market. This is pushing a trend to more capable development environments that can facilitate the set-up all required automated devices, instead of switching between various programming software. These environments are increasingly easy to program, for machine, motion, and robotic functionality together. Innovations in this kind of software sees expanded use of features such as virtualisation that speeds up testing by creating a virtual model of the mechanical world.
These developments are exciting because they're enabling the proliferation of automated motion control to ever greater numbers of machine builders and are no longer requiring the same level of specialised programming skills. For end users, it's giving them higher quality manufacturing with greater productivity.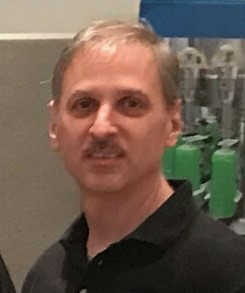 About Ed Novak
With over 30 years in automation, Ed Novak has managed Trio Motion Technology's North American operation since it was founded in 1999. Specialising in motion control, Ed previously worked in technical roles at Aerotech and Cleveland Machine Controls. Ed is an Electrical Engineering graduate from Penn State University and backs up his knowledge with a 20-year career as an avionics specialist in the US Air Force National Guard.
The content & opinions in this article are the author's and do not necessarily represent the views of RoboticsTomorrow
---
Comments (0)
This post does not have any comments. Be the first to leave a comment below.
---
Post A Comment
You must be logged in before you can post a comment. Login now.
Featured Product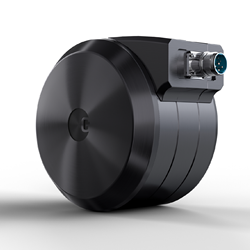 Welcome to the next generation of robotics and machinery. LiveDrive LDD is a unique direct drive motor that overcomes almost every limitation of servo geared solutions. A 50% reduction in length from typical geared motor is possible with Genesis direct drive motors. Choose to simplify machine designs and have a shorter footprint while having high performance, accuracy, and efficiency.