This cell included four robots picking lids and packing them into one of four SKUs. This cell, encapsulated in a small footprint, also included an auto adjustable case sealer to accommodate the four different SKU boxes, a palletizer and stretch wrapper.
New Ideas, Collaboration Help Brenton Drive Four Major Product Handling Upgrades to KW Container
Case Study from | Brenton Engineering
Trust is something not given in business, rather, it is earned.
This was the case with Brenton, which completed a material handling project a few years ago for Troy, Alabama-based KW Container. Those results lead to Brenton completing a second project for the company, and eventually a third, with each one larger in scope than the last.
The most recent project truly took automation to the next level for KW Container as it involved replacing outdated equipment on its quart and gallon container lines with robotic palletizing systems, revamping its end-of-line operations by bringing two lines together to run multiple products at the same time.
"Brenton has become a big part of what we do. We present them a product and ask for a solution, and they've done an excellent job in that respect," said Darren Scholl, Chief of Operations, KW Container.
Innovation has been a hallmark of KW Container through the years. The company manufacturers two styles of containers for the paint industry, both of which are made with its own recycled resin that does not leak, dent or rust. KW Container also developed a special spout lid that enables users to pour paint without removing the entire lid. Today, KW Container and its four U.S. facilities produce more than 600,000 containers a day.
Even with that impressive figure, there was still room to increase capacity.
"What Brenton is known for is that we look at every application and we build to those specifications," said Kris Stubblefield, Regional Sales Manager, Brenton. "We take on the tough custom projects that require a lot of engineering and horsepower in the background to get it from start to finish. We are involved with a lot of products that are new to market and have never been automated. We ask ourselves 'how do we automate those processes to get them from point A to point B?' That's where Brenton has excelled."

KW Container's relationship with Brenton, a ProMach brand, began in earnest after a meeting in September 2019 at PACK EXPO Las Vegas. With additional products being launched, the company looked to Brenton to supply innovative ideas on how to better automate KW Container's packaging needs. Their first collaboration was to install a new automatic case packer to erect, load and seal sleeves of spouts in conjunction with an Integrated robotic palletizer stretch wrapper combo unit.
Based on the success of that first project, KW Container and Brenton teamed up again to upgrade its lid line end of line palletizing. This cell included four robots picking lids and packing them into one of four SKUs. This cell, encapsulated in a small footprint, also included an auto adjustable case sealer to accommodate the four different SKU boxes, a palletizer and stretch wrapper – with all the work performed automatically.
From there, KW Container and Brenton teamed up a third time to launch their most ambitious project, adding robotic palletizers to handle its quart and gallon container lines.
"This particular system allows them to run faster and run multiple products at the same time for multiple customers," Stubblefield said of the robotic palletizing system. "You have multiple lines feeding into a robotic palletizer system. You have one robot picking full layers from four different pick beds, and you have multiple SKUs coming in on each infeed. So, you have the ability to run two different products at two different times on the two lines that are feeding."
By running both hybrid gallons and all plastic gallons at the same time, there is no downtime for changeover, a costly procedure that took more than half a day to perform with its previous system.
"We are palletizing about 280 cans per minute, and there's just no way without a palletizing system that's efficient and consistent that we could do that," said David Bacon, General Manager, KW Container. "The Brenton system allows us do to that with basically one operator that just really maintains the system, they're not even a fulltime operator on it."
The trust gained from these successful projects has paved the way for a fourth expansion that will soon be palletizing multiple products at the same time, including quart, half-liter and liter-sized containers.
Another benefit that Brenton brings to KW Container is specifying machinery and equipment from other ProMach brands into their projects, such as ID Technology, Quest, Wexxar Bel and Orion. This level of project management allows KW Container to have one central point of contact in Stubblefield, which streamlines the planning process, installation, and startup for its packaging lines.
"One of the things that's great with Brenton is they're just not a palletizing company. They can absolutely help us in multiple areas besides the palletizing … they can offer value-add to us and we're excited about that," said Ken Lacer, Automation Engineer, KW Container.
"We bring Kris in and show him what we want to do, and he helps us think creatively with the sister companies within ProMach. I think having that family and one point of contact is key for us," Scholl said.
"I think they've been very excited about the engineering and design work upfront that we provided," Stubblefield said. "The key is communication. Just communicating back and forth with their project team and our project team helped ease the concerns about a big expansion because they know they have a true partner with Brenton. We're not going anywhere and that's really drove this relationship to the next level."
The content & opinions in this article are the author's and do not necessarily represent the views of RoboticsTomorrow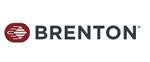 Brenton Engineering Company
Brenton is a global leader in designing and manufacturing integrated end of line packaging systems, specializing in case packing and palletizing using both robotics and other automation. With over 30 years of experience in providing solutions for the consumer packaged goods, food, beverage, other manufacturing industries, Brenton centers on creating collaborative, long-standing partnerships across a diverse customer base while utilizing the latest technology to address changing market conditions.
Other Articles
Las Vegas is a place tailor-made for big reveals, which is why it's the perfect location to launch our new XCP Series continuous motion case packer. The XCP is designed for that mid-level customer looking to package between 35-70 cases per minute.
Equipment Flexibility Key to Accommodating Changing Applications , The Upside of Automation on Your End-of-Line Operation, The Value of Project Management
---
Comments (0)
This post does not have any comments. Be the first to leave a comment below.
---
Post A Comment
You must be logged in before you can post a comment. Login now.
Featured Product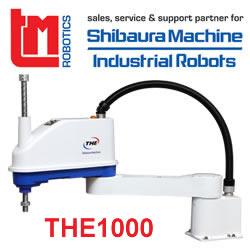 Designed for assembly and inspection applications in the electronics equipment and automobile components industries, the THE600 SCARA is a powerful automation tool. Advancing from the specifications of the existing THE400 SCARA, the THE600 has been developed to meet growing demand for fast-cycle automation. The THE600 model includes improvements in synchronised control and tracking precision. The THE600 is compact in design and offers improved high speed, with 60 per cent higher payload capacity than competing SCARA models in the same price range, making it the price-to-performance leader. Affordable price, impressive performance.