In recent years, Fresnel Lenses, and their unique characteristics, have been recognised and tapped into by a different sector – the virtual reality (VR) industry.
What Are Fresnel Lenses Used For?
Article from | Knight Optical
You may know them best for their original use in lighthouses, where they're famously recognised as "the invention that saved a million ships". Or perhaps you initially think of their employment in traffic light design, where they're used for the same inherent advantages. But, in recent years, Fresnel Lenses, and their unique characteristics, have been recognised and tapped into by a different sector – the virtual reality (VR) industry.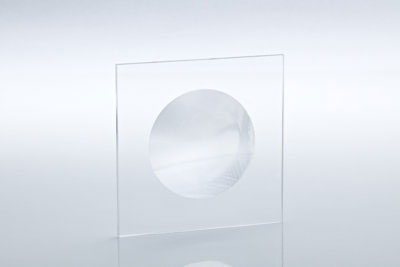 Here, Knight Optical, a leading supplier of optical components and a trusted supplier of stock and custom-made Fresnel Lenses, looks back at the history of the optic, probes into its home in the world of VR and head-mounted displays (HMDs) and explores other sectors that employ its use.
Let's begin with the basics:
What Are Fresnel Lenses?
As mentioned, Fresnel Lenses were initially intended for use in lighthouses. Their popularisation is thanks to French Physicist Augustin-Jean Fresnel, from whom the optic gets its name. In the 1820s, the optics pioneer was working as a commissioner of lighthouses when he designed the lens that is, in some cases, still used in lighthouses today to improve visibility and identify unsafe zones for ships out at sea.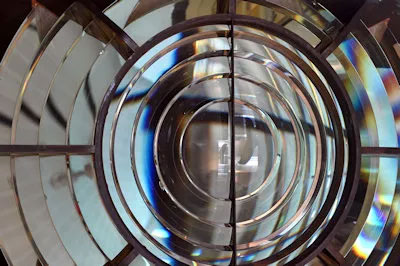 The design of a Fresnel Lens comprises a flat surface with interspaced, concentric 'steps', which many have compared to a beehive form. Here, each 'step' corresponds to the surface of a conventional lens. Like the concept of a Prism, each of these steps acts as a refractive surface, giving this optic a typical focal length that is equivalent to a traditional lens yet with a fraction of the thickness, which makes it highly desirable for many applications. This thinness also results in little light being lost by absorption.
Why Are Fresnel Lenses Used for VR Applications?
It is this thinness – as well as their lightweight load and cost effectiveness – that appeals to manufacturers of head-mounted displays (HMDs) for VR purposes. Furthermore, Fresnel Lenses are commonly used in HMDs because of their ability to magnify images.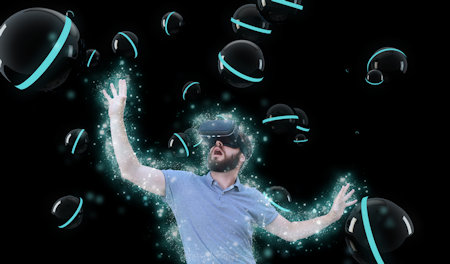 Some manufacturers are using Fresnel Lenses with advanced modifications, such as tech giant Sony, who recently revealed that they will use "well-balanced" Fresnel Lenses within the design of their PlayStation VR2 headset, which they have described as the "next generation of virtual reality gaming".
As well as "adjustment dials" that permit users to change the spacing between their lenses to match the position of their eyes for "an optimal onscreen image", Sony have also integrated a vent into the headset to increase airflow and prevent fogging up the lenses1.
Custom-Made Fresnel Lenses for VR Applications
Here at Knight Optical, we've supplied our range of Fresnel Lenses for various applications, such as magnification and light-gathering purposes and, of course, for HMDs. Our wide-ranging Fresnel portfolio includes both stock and custom-made options so that we can meet the most demanding requirements with project-specific dimensions, thicknesses, substrates, coatings and more.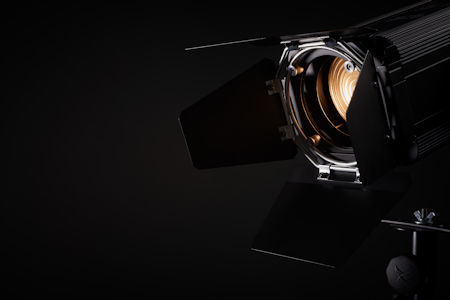 Readily Available Fresnel Lenses for VR/HMD Applications
Our stock range includes PMMA Acrylic material options in two grades – 'Precision' – a premium-quality range with tighter tolerances and improved surface quality – and a standard 'Fresnel' grade. This stock collection – comprising aperture sizes from 5 to 650mm – is highly beneficial for those looking for quick lead times, thanks to the wide range of optics available (over 3000) and our next-day dispatch process.
What Else Are Fresnel Lenses Used For?
As well as traffic lights, lighthouses and HMDs, Fresnel Lenses can also be spotted helping in the renewables sector. In the solar field of renewables, specifically concentration photovoltaic (CPV) applications, Fresnel Lenses are brought in, again, for their ability to focus light. In the case of CPV systems, a specially designed variety of Fresnel Lens is utilised, the Reverse Configuration Fresnel Lens. Their design means that the plano side of the optic faces the sun, and the Fresnel surface itself faces the photovoltaic cells to focus the light.
You can learn more about this type of Lens and their CPV application in our blog. Click here to read the article.
Standard Fresnel Lenses are often used in photography, too. Here, they are brought into play to compose and focus photos and create a more natural image. In fact, in the 1930s and '40s, there were highly popular lenses amongst fashion photographers and became somewhat synonymous with the Hollywood glamour era. With world-renowned names like George Hurrell – who is famous for photographing Hollywood stars, such as Joan Crawford and Marlene Dietrich – using Fresnel Lenses, it's no surprise that they're sometimes still used today to achieve that big-screen, luxurious aesthetic.
Why Choose Knight Optical for your Application?
Discerning customers rely on Knight Optical not only for the premium quality of our output and in-house state-of-the-art Metrology Laboratory and QA Department's capabilities but because – as well as a range of Stock Optics (available for next-day dispatch) – we also offer our optics as Custom-Made Components.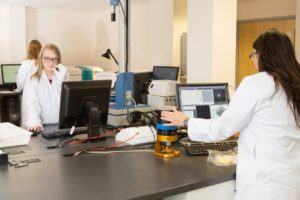 With over three decades' experience under our belt and a host of long-standing world-renowned customers on our books, we are proud to have worked on some of the most ground-breaking innovations.
If you are looking for premium-quality, bespoke optical components, please do not hesitate to get in touch with a member of the Knight Optical's Technical Sales Team here.
The content & opinions in this article are the author's and do not necessarily represent the views of RoboticsTomorrow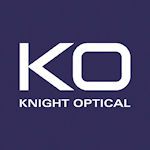 Knight Optical (USA) LLC
We are a trusted leading global figure in the production and distribution of scientific, stock and custom precision optics with over 30 years' experience providing optical solutions for a huge range of instrumentation in most industrial and research sectors, building strong reliable relationships. Our team supplies customized precision optical components in UV-VIS-NIR materials. No product is released to the customer until it has been examined in our advanced metrology laboratory.
Other Articles
Brace yourself as we dive into the top 10 incredible advancements that arose after 2020 and are radically changing the way we live, work and play.
Robotics and automation have greatly enhanced the development of oil and gas by improving maintenance and repair, production efficiency, and safety monitoring.
Optical components play a key role in the optimal performance of today's cobots, allowing them to see and respond to their environment in real-time and ensuring that they operate safely and effectively.
---
Comments (0)
This post does not have any comments. Be the first to leave a comment below.
---
Post A Comment
You must be logged in before you can post a comment. Login now.
Featured Product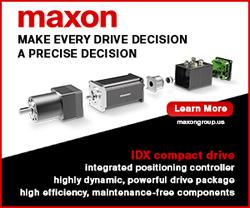 The compact brushless EC-i motor combined with an EPOS4 positioning controller delivers a highly dynamic, powerful drive package with field-oriented control (FOC), high efficiency, and maintenance-free components in a high-quality industrial housing. The maxon IDX drives are suitable for use across the entire speed range (from standstill to maximum speed) and have an extremely high overload capability. Together with a positioning controller, the integrated sensor (single turn) enables absolute positioning.