As is the case with any type of infrastructure, sewers require regular maintenance. But the often narrow pipes below the ground are difficult to access.
Minimally Invasive Sewage Renovation
Case Study from | Faulhaber
Pipetronics is a market and technology leader when it comes to the development and manufacture of sewer robotics. Markus Lämmerhirt, a member of the management board, talks about the highly specialized industry.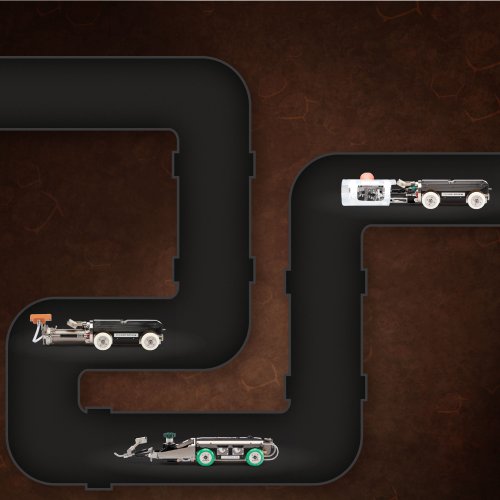 How did your work in underground sewers start?
I had studied precision engineering – called mechatronics today – and in 1990 I interned for a semester at D.T.I., an engineering office for special machinery construction. At the time, the company was developing a machine that was capable of milling off projecting parts of residential connection lines in pipes with a diameter of 150–300 mm. This cleared the path for an inspection camera. I was tasked with testing and improving the prototype.


How did your first own idea come about?
While the customer approved the aforementioned prototype, the device was difficult to work with. As part of my degree thesis, I had the idea for a milling robot. This product was further developed at D.T.I and the first robots for sewer repairs were born. In 2000, I and the sales manager acquired the sewer robotics division from D.T.I. for the company we owned back then.

Where were your initial customers from?
Mainly Germany, France, and Switzerland. Trenchless sewer renovation was already popular in these countries early on. At the time, we only had one competitor from Switzerland. As the industry was relatively small, we quickly made a name for ourselves worldwide and soon began exporting to Asia and the USA. The notion of working in the sewer without having to dig up the road is an irrefusable sales pitch. It saves time and money and traffic is not interrupted.

What is your assessment of the condition of the sewage networks in Germany and the world?
The length of the German sewage network is about 600,000 kilometers. According to our estimates, about 18 percent of this requires short-term renovation or replacement. I assume that it is about the same or worse in other countries.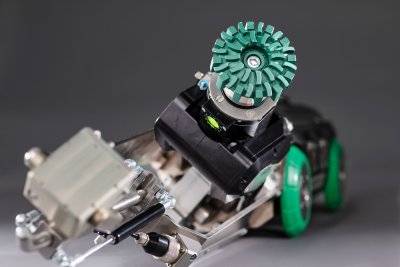 What are the challenges and trends in sewer robotics?
The machines and devices that work in the sewer require sturdy and durable technology on the smallest possible footprint. Standard solutions are rarely feasible, which is why we develop most of the components ourselves. In terms of operation, we are expecting an increasing shortage of expert personnel. So the idea is to replace humans with intelligent technology that can be operated without specialized training. The trend leans towards automatic traveling to the damaged location and automatic repair.

How did you get involved with Faulhaber?
If you need a lot of power in a small package, you need corresponding motors. Faulhaber's product range includes motors that meet all of our requirements, such as for the robot's drive, which has to pull a very heavy cable, or for the miniature wiper of a small camera.

How do you decide between hydraulic and electric drives?
Hydraulic drives are very solid, but their efficiency is limited for our scope of applications. Add to that the noise pollution and exhaust from the generator and the hydraulic unit. This should be avoided particularly when working in inner cities and residential areas. Electric drives and batteries allow us to operate the robot systems emission-free and almost noiseless.

Which drive technologies will be relevant in the future?
Thus far, we have predominantly used brushed drives because suitable control options for brushless drives in our machines were not available in the past. The controller must be right on the motor, because it cannot be controlled over a 150-m long supply line. Our newest technology works with CAN-Bus, which also enables the controlling of brushless motors. The trend is moving towards bus technology and brushless drives. Brushless motors are subject to less wear, and they can be controlled and programmed.

What would be your wish in terms of drive technology?
Our top priorities are a small installation space and high power density both for the motor and the electronics. And of course combined with robustness and durability.

What are the unique strengths of Pipetronics?
Our core expertise lies in the development and manufacture of robotic systems. Our know-how is based upon decades of experience. That also extends to the vehicle equipment and generator design. We are also offering other innovative products on the market and to the users, such as pinpoint repairs with synthetic resin, for example. And we are continuously investing large amounts into further developments.

What sets you apart from your competitors?
Our technology gives us a lot of flexibility, which enables us to easily integrate special designs into standard products on request.

Are you looking beyond sewers?
Sewer repair is clearly our core business. But in principle, the technology can also be used for the trenchless renovation of potable water pipes. It can conceivably be used in other pipeline systems, such as in the chemical industry, to inspect gas lines, tank systems, or pressure tanks.

Do you think it's possible for humanoid robots to one day open manhole covers and descend down into the sewer?
Anything is possible in principle. But such a technology would be highly complex and expensive. There are simpler solutions that are more expedient in every which way.

Do you think "flying robots" or drones for channels are conceivable?
These types of machines have already been successfully tested for inspection works. But I don't think it makes sense for repairs.

About Pipetronics GmbH & Co. KG:
Pipetronics GmbH & Co. KG, headquartered in Stutensee near Karlsruhe, offers innovative solutions for trenchless sewer renovation. This includes a wide range of electric and hydraulic robots. The high degree of consulting and servicing expertise is supported by the company's five service locations, which also repair the devices. The company also offers individual equipment options for the vehicles and attachments including accessories and a wide range of consumables for sewer repairs.
The content & opinions in this article are the author's and do not necessarily represent the views of RoboticsTomorrow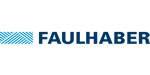 FAULHABER MICROMO
Since 1961, FAULHABER MICROMO has partnered with OEMs to deliver high precision, high performance, custom micro motion system solutions to markets such as medical, robotics and automation in North America. FAULHABER MICROMO's tradition of innovation started decades ago in Germany. The groundbreaking invention of the FAULHABER coreless winding started it all for a market that produces millions of motors today. How can the FAULHABER MICROMO team help you deliver your next innovation to market first? Learn more about MICROMO's solutions for the most demanding applications, our diverse motion products and technologies, online ordering, Engineering and R&D teams, Clean Room Assembly, Machining Center and other services at our Clearwater, FL facility at https://www.faulhaber.com.
Other Articles
To enable the industry to keep pace with trends through quick and cost-efficient development, Markus Fenn and Prof. Dr. Stefan May developed Eduard, a teaching and prototyping platform that can be used to map current trends.
Competitive intralogistics requires extensive automation, something that is inconceivable without micromotors. Drive systems from FAULHABER prove their ability to perform here during sorting, transporting and with robotics solutions.
Motors found inside orthopedic tools normally serve as the primary power source for driving devices like bone saws, drills or shavers. In these variable speed applications, motors need to be exceptionally small in diameter, lightweight & capable of running at high speed.
---
Comments (0)
This post does not have any comments. Be the first to leave a comment below.
---
Post A Comment
You must be logged in before you can post a comment. Login now.
Featured Product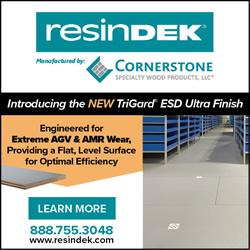 To maximize the productivity of an autonomous mobile robot (AMR) or automatic guided vehicle (AGV) deployment, it's critical to create the optimal environment that allows the vehicles to perform at their peak. For that reason, Cornerstone Specialty Wood Products, LLC® (www.resindek.com) created the TriGard® ESD Ultra finish for its ResinDek® engineered flooring panels. The TriGard ESD Ultra finish is ideal for high-traffic robotic applications characterized by highly repetitive movement patterns and defined travel paths.