We will have a large variety of robotic demonstrations featuring the latest ATI Tool Changers, Material Removal Tools and Force/Torque (F/T) Sensors as well as technologies from our automation partners.

Q&A with | ATI Industrial Automation
Tell us about your company.
ATI Industrial Automation – a Novanta company, is an industry-leading supplier of robotic end-effectors. ATI's Robotic Tool Changers, Material Removal Solutions and Force/Torque Sensors can be found in a variety of robotic and automated applications around the globe, serving a diverse customer base from industries such as aerospace, automotive, food and beverage, general manufacturing, logistics, medical and surgical, packaging and beyond.

Your company will be exhibiting at Automate, what is it that makes this an important event for your company?
This year, the AUTOMATE event is essential for several reasons. With increasing demand for adaptable automation solutions and a rise in innovation, attendees can expect a wealth of valuable insights. Thanks to the A3 organization, the event brings together a diverse range of companies, including some of the most creative and talented innovators in the industry. For ATI, the AUTOMATE Show holds special significance as it takes place in Detroit, our home city. While our headquarters are located in Apex, NC, we maintain a sales and support office in nearby Rochester Hills, cementing our deep roots in the Motor City. We are excited to engage with other industry leaders, exchange ideas, and learn from the best at this year's event.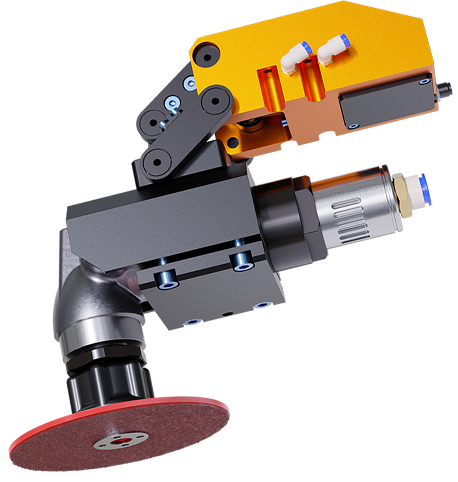 What makes your booth a must visit for Automate Attendees?
We will have a large variety of robotic demonstrations featuring the latest ATI Tool Changers, Material Removal Tools and Force/Torque (F/T) Sensors as well as technologies from our automation partners. We will also showcase a wide range of ATI products including our new Compliant Angle Grinder (CGV), Axia130 F/T Sensor, and QC-29 Robotic Tool Changer. ATI's experienced sales and applications team will be on hand to help answer questions and find the ideal solution for each unique project. Stop by our booth 3500!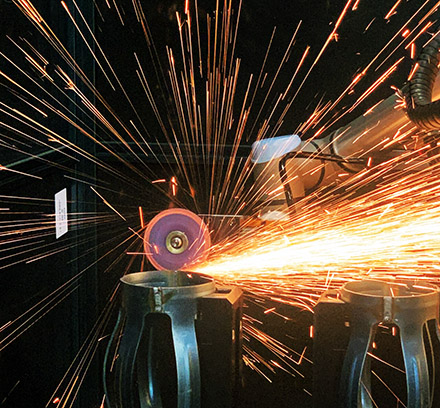 When you get a chance to walk the exhibit hall floor yourself, what is it you will be most interested to see? Any educational sessions, pavilions etc. you plan on attending?
The AUTOMATE trade show is a hub of activity, with numerous robot companies and partners showcasing the latest technology. Additionally, AUTOMATE offers valuable insights into the diverse types of robot users. Attendees should not miss the keynote presentations by Gregory Robinson and Tom Izzo, which are sure to be informative and inspirational. Overall, the show promises to be an exciting and informative week, with a diverse range of activities and a wealth of knowledge on display.
The factory floor is undertaking rapid advancements, be it automation, robotics, machine vision or data. Robotics and automation is a huge part for many manufacturers business, give us an idea on how your company and product is being utilized now in advancing logistics, packaging and the supply chain.
ATI products have become indispensable in a wide range of applications and industries where robots are used. The main goal of these products is to simplify the automation process and enhance productivity for our customers. One of the significant advantages of ATI products is their compatibility with each other, as well as their adaptability to various applications and environments.
Flexibility has become a key factor as manufacturers face labor shortages, supply chain disruptions, and an increased demand for innovative solutions. ATI offers solutions that are easy to use, integrate seamlessly, and can be quickly and effortlessly reconfigured for new applications. Whether you're looking to improve flexibility, responsiveness, or quality in your manufacturing process, there's a good chance that ATI has a solution that can meet your needs.
Give us your thoughts on what the future holds for manufacturers and automation technology.
The manufacturing industry is a crucial sector that can benefit greatly from the implementation of automation technology. By incorporating automated and robotic processes, manufacturers can address labor shortages, overcome supply chain constraints, and maintain agility in the face of changing market demands. In the past, manufacturers could rely on a narrow focus, but with automation, businesses can adapt and diversify their production capabilities to meet evolving consumer needs. The integration of automation is a pivotal step towards a successful future for the manufacturing industry.
The content & opinions in this article are the author's and do not necessarily represent the views of RoboticsTomorrow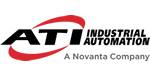 ATI Industrial Automation
ATI INDUSTRIAL AUTOMATION is the world-leading engineering-based developer of robotic accessories and robot arm tooling, including Automatic Tool Changers, Multi-Axis Force/Torque Sensing Systems, Utility Couplers, Material Removal Tools, Robotic Collision Sensors, Manual Tool Changers, and Compliance Devices. Their robot end-effector products are found in thousands of successful applications around the world. Since 1989, their team of mechanical, electrical, and software engineers has been developing cost-effective, state-of-the-art end-effector products and solutions that improve robotic productivity.
Other Articles
Producing the world's most advanced air defense missile requires technological innovation, especially when annual production is set to increase to 500 by 2024.
ATI has pulled out all the stops for our IMTS 2022 exhibit, with our largest booth, largest show staff and most robotic demonstrations ever! In addition, we have a variety of newly-released Force/Torque Sensors, Material Removal Tools, and Robotic Tool Changers
We will have a variety of robotic demonstrations featuring the latest ATI Tool Changers, Material Removal Tools and Force/Torque (F/T) Sensors as well as technologies from our automation partners.
---
Comments (0)
This post does not have any comments. Be the first to leave a comment below.
---
Post A Comment
You must be logged in before you can post a comment. Login now.
Featured Product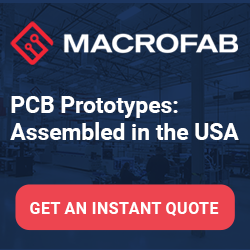 At MacroFab, we understand the challenges engineers face when searching for the perfect partner to bring their visions to life. Traditional overseas prototype factories may offer low-cost solutions but often have hidden compromises. Say goodbye to subpar quality, communication barriers, and frustrating delays - choose MacroFab for a stress-free, reliable, and professional prototyping experience.