Instead of having a thin layer of WES and FMS that cannot be dissociated from the robotic solution, I foresee robust, best of breed, stand-alone FMS and WES applications being developed.
Updating Warehouse Automation Solutions to Improve Productivity and Profitability
Q&A with Cody Upp, Vice President of Revenue, | The Numina Group
Cody Upp's background and role with Numina Group.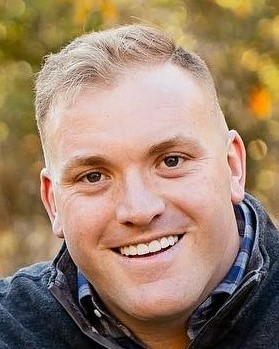 Cody Upp is a supply chain automation executive who has shaped his career around mission-critical logistics technology. He specializes in leading mid-stage, high growth commercial organizations that operate in the intralogistics space. Cody spent the first chapter of his career at Upp Software, a supply chain technology organization. In 2016, he and his family sold Upp Software to ERP provider, Aptean (a Vista Equity company). After completing the integration of the two firms, he joined Capgemini in their Supply Chain Digital Transformation group with a focus on their Oracle WMS Cloud service line. Later, he joined 6 River Systems as one of the first go-to-market hires, tasked with designing and selling warehouse robotic systems. After a few years of top-line growth, he was amongst the team that enabled the $450 million acquisition of 6 River Systems to Shopify. Today, he is leading the commercial organization at The Numina Group, an independent warehouse automation integrator.
How do you see the evolution of robotic solutions changing warehouse management in the future?
The robotic solutions that have achieved the most success and notoriety in DC's to date have been full stack in nature. Their solutions have been comprised of tightly coupled fleet management software (FMS), warehouse execution software (WES), and the robotic solution itself. These solutions allowed for rapid adoption largely because of their fully integrated nature. Now that the viability of these robotic solutions has been fortified, I see a shift to more bespoke solutions that can cater to a wider set of business requirements. Instead of having a thin layer of WES and FMS that cannot be dissociated from the robotic solution, I foresee robust, best of breed, stand-alone FMS and WES applications being developed. By decoupling the FMS and WES from the robotic solution, the quantity of solution sets that can be developed greatly increases. As with anything more custom in nature, providers will need to navigate how they support their installations at scale.
What are the biggest hurdles facing companies in updating their warehouse and fulfillment systems?
As industry 4.0 technology has become more commonplace (LiDAR, cloud computing, drones, AI/ML, 5G etc.), the number of new "point solutions" in warehouse automation market has accelerated. It started in the picking function, and as that matured, it has recently moved into trailer loading/unloading, unit/parcel sortation, and cycle counting to name a few other popular automation disciplines.
Putting aside the typical hurdles in updating warehouse and fulfillment systems (potential business disruption, IT constraints, capital etc..), in some ways, the popularity of these new "point solutions" has made designing a unified warehouse solution more difficult. When hastily assembled, these point solutions lead to the risk of isolating the functions of your fulfillment center, turning them into disconnected islands of automation.
Said differently, when designing a fulfillment automation machine, the sum of the parts is rarely greater than the whole unless a single WES system can drive orchestration across automation solutions. The Numina Group is uniquely qualified to design and deploy such systems.
How does the industry differentiate one provider from another in the fulfillment field?
Coming out of Promat 2023, the lines of demarcation from one solution provider to the next seem to have gotten blurrier. With few exceptions, points of differentiation from one vendor to the next are mostly immaterial from a solution design perspective. The number of exhibitors that are just white labeling and reselling hardware from the same APAC manufacturers is largely the basis for this argument. Because of this, customers are looking less at features, functions, and specifications of products and more towards commercial models, geo-political risks, and core business execution as decision criteria in their automation investments.
What is your take on robotics as a service now compared to where it was 5 years ago?
Robotics-as-a-Service did a fantastic job at lowering the barriers to entry to automation. It shifted the investment from a CAPEX to an OPEX, it allowed for fast and flexible deployments, and created the opportunity to achieve a quick positive cash-flow on automation investments that formerly had long amortization schedules. In effect, it created the concept I'd like to coin "capacity-as-a-service".
Looking 5 years into the rear-view mirror, many organizations are starting to understand the total cost of ownership of RaaS. The short-term positive cash flow is at the expense of the long-term residual profit you get when "sweating a capital asset". Now that we have some data to point to, organizations that operate on longer horizons will re-evaluate the cost of capacity under traditional capital expenditure models vs the cost of capacity under capacity-as-a-service models.
I think we will see some reversion to traditional procurement methods, but RaaS is here to stay given how accessible it has made automation. Furthermore, the lust investors have for the recurring revenue models that RaaS yields will make RaaS a permanent fixture in the supply chain ecosystem.
Why do we see automation/robotics providers getting into the fulfillment space?
In the last few years, we've seen two unconventional industries try to break into the fulfillment space: retailers and automation providers. With respect to retailers, they seem to be entering the space as a function of having to pivot their business model because of not meeting growth expectations and having excess capacity in their networks. As for the automation providers, it appears they are pointing to fulfillment services as a means of telling a bigger narrative around their total addressable market.
With that said, there is a decent thesis in having a vertically structured fulfillment network. It's just proving to be much more difficult to pull off. Ask anyone in third party logistics – it's a thankless business model of picking pennies off the operational floor. I find it somewhat difficult to understand why this low-margin segment is receiving such significant attention from investors who normally go after businesses that trade at much higher multiples.
Why is now the time for manufacturers to seriously look at their warehouse and fulfillment systems?
Manufacturers will typically incur greater costs in their manufacturing operations compared to their warehousing operations. It's been logical for them to direct their continuous improvement efforts toward the former. However, there is a tipping point where the benefits of improving downstream distribution functions become more significant than the diminishing marginal improvements in manufacturing operations. Labor rates, the rise in ecommerce, and on-shoring has accelerated this shift. Couple that with the availability of more flexible and commercially viable fulfillment automation solutions and you have an opportune time to redirect investment towards the distribution centers.
The content & opinions in this article are the author's and do not necessarily represent the views of RoboticsTomorrow
---
Comments (0)
This post does not have any comments. Be the first to leave a comment below.
---
Post A Comment
You must be logged in before you can post a comment. Login now.
Featured Product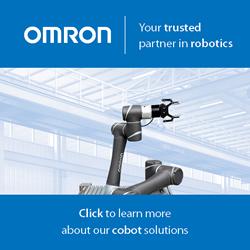 Humans and robots can now share tasks - and this new partnership is on the verge of revolutionizing the production line. Today's drivers like data-driven services, decreasing product lifetimes and the need for product differentiation are putting flexibility paramount, and no technology is better suited to meet these needs than the Omron TM Series Collaborative Robot. With force feedback, collision detection technology and an intuitive, hand-guided teaching mechanism, the TM Series cobot is designed to work in immediate proximity to a human worker and is easier than ever to train on new tasks.