What sets magnetic levitation apart is the ability to create a contactless, ultra-high-precision virtual bearing within our control system". Dr. Christian Rudolf provides a glimpse into the exciting development journey of PI's magnetic levitation solutions.
Elevating Precision Motion and Control with Magnetic Levitation to New Heights
Article from | PI USA
"What makes magnetic levitation so unique is the contactless virtual bearing we can achieve within our control system." Our expert on parallel kinematics and magnetic drives, Dr. Christian Rudolf, gives insights into the thrilling development process of PI's magnetic levitation solutions.
When we first spoke about that technology and the development, my first thoughts were "how cool is that - we will make objects fly!" You know those things only from science fiction.
Contactless, Friction, and Vibration Free
What makes magnetic levitation technology so unique is the contactless, virtual bearing we can create in our mechanical system without any contact. Magnetic levitation can overcome many of the disadvantages we see in existing solutions. For example, we do not have any kind of stick slip effects within the system, so the performance and precision solely depend on the sensors and control electronics we use. Combining the latest generation nanopositioning sensors and control algorithms, we can achieve precision not only in the nanometer but also in the picometer range.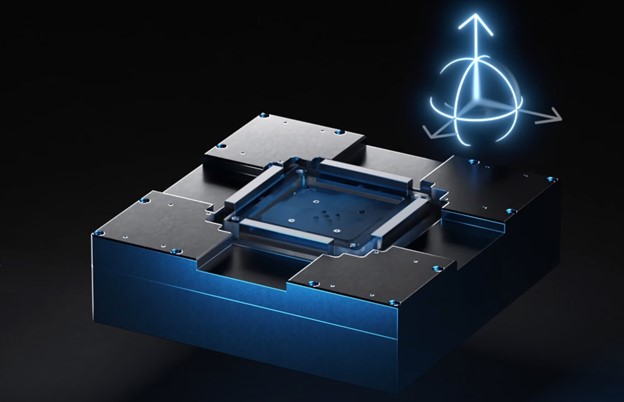 In addition to a complete lack of abrasion and particle generation in the system, due to the contactless magnetic guides, we do not see any kind of wear and tear over its lifetime. This lack of wear leads to constant performance, without degradation, over the whole lifetime even in high duty cycle, high dynamics applications. The lack of mechanical contact also eliminates vibrations and particle generation, allowing us to place the system in such delicate environments like ultra-high vacuum and high-class clean rooms.
Overcoming Limitations of Conventional Bearings and Guiding Systems
There are solutions on the market being precise enough and clean enough but not fast enough, and we see solutions that are fast and clean but not precise enough. With this new kind of magnetic levitation technology, we see a solution for serving all these needs together.
When we finally assembled the first functional model and took it into operation, we saw a lot of very promising results but seeing the system finally fly in a stable manner, was really exciting, especially because it was performing according to our requirements.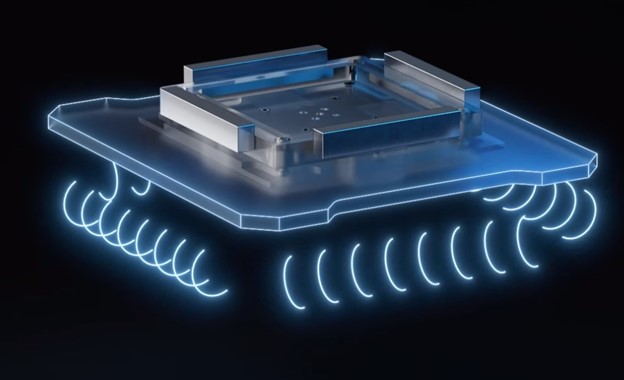 For the best results, we always seek collaboration with our customers, aligning our technology roadmap to provide maximum value to their specific application needs.
Magnetic Levitation Technology in Brief
Picometer Resolution: The combination of magnetic guiding technology and dedicated high precision drive and sensor technologies provides high dynamics and highest resolutions down to the picometer range.
Active Control in 6 Degrees of Freedom: Active control and definition of guiding characteristics in up to 6 degrees of freedom can enable performing additional correction tasks, such as focusing in Z or adjusting tip/tilt, during operation.
Contactless Operation: The frictionless guiding principle free of rolling elements, lubrication, and air flow will ensure highest precision over the entire service life and allows use in cleanroom environments.
The content & opinions in this article are the author's and do not necessarily represent the views of RoboticsTomorrow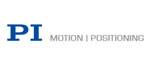 PI USA (Physik Instrumente)
PI is a privately held company that designs and manufactures world-class precision motion and automation systems including air bearings, hexapods and piezo drives at locations in North America, Europe, and Asia. The company was founded 5 decades ago and today employs more than 1300 people worldwide. PI's customers are leaders in high-tech industries and research institutes in fields such as photonics, life-sciences, semiconductors and aerospace.
Other Articles
These systems can be configured and supplied as individual components or as complete integrated motion systems with custom interfaces, cable management solutions, vacuum feedthroughs and application-optimized integrated granite and aluminum structures.
Taking sharp pictures despite fast changing lighting and ambient conditions, recognizing traffic signs or road markings in driver assistance systems, or identifying dangerous situations in surveillance systems – all of this is possible today with the help of modern cameras.
Taking sharp pictures despite poor lighting conditions, taking snapshots without blurring, recognizing traffic signs and road markings or identifying dangerous situations with specific systems - all of this is possible today with the help of modern cameras.
---
Comments (0)
This post does not have any comments. Be the first to leave a comment below.
---
Post A Comment
You must be logged in before you can post a comment. Login now.
Featured Product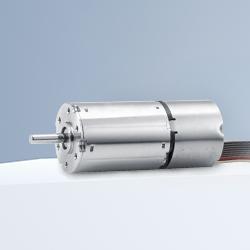 Autonomously driving and self-contained logistics robots are a critical component of "Intralogistics 4.0". They are used for storage as well as removal and dispatch preparation, optimize material flow and relieve employees. Thanks to their performance and modular design, drive systems from FAULHABER meet the high demands of modern intralogistics.