The module allows rapid development of new robots by providing all the sensors and sensor processing software in one compact, pre-calibrated device with multiple interfaces supported to meet varying developer requirements.
Q&A with Hillcrest Labs - High Value AHRS/IMUs Enable Low Cost Robot Navigation
Chad Lucien | Hillcrest Labs
What is Hillcrest Labs' new FSM300 Module?
The FSM300 is a self-contained AHRS/IMU module that delivers industrial grade performance at a price point that makes it ideal for consumer robots and lower cost commercial robots. The small form factor module – about the size of a US Quarter – includes a 3-axis accelerometer, 3-axis gyroscope, 3-axis magnetometer, and a low-power 32-bit ARM Cortex M0+ MCU. Hillcrest Labs' proprietary MotionEngine™ provides a host of valuable features for robotics engineers including high accuracy 9-Axis and 6-Axis sensor fusion, calibrated sensor outputs, configurable sample rates, and intelligent power management to name a few. Our MotionEngine software is the special sauce that differentiates the FSM300 from the low cost consumer IMUs and the much higher cost industrial grade devices.
How does using the module accelerate product development?
The module allows rapid development of new robots by providing all the sensors and sensor processing software in one compact, pre-calibrated device with multiple interfaces supported to meet varying developer requirements. The built-in software stack enables developers to use the fused AHRS output (i.e. heading) directly without the need to develop or run any sensor fusion algorithms on the main application processor. This reduces integration time and also enables developers without any sensor expertise to quickly put together a system. With both dynamic (i.e. real time) and factory-based sensor calibration the FSM300 delivers superior heading accuracy and maintains its calibration much better than comparable IMUs, which means that the post-production support cost is also much lower.
What types of robotic products will benefit from the FSM300?
There are many types of robots that can benefit from the use of a low cost IMU/AHRS device. It is ideal for robot vacuum cleaners, outdoor lawn mowing robots, roving home assistants, agriculture equipment, and autonomous robots for use in factories and warehouses. The ZUtA Labs mobile robotic printer, a CES Best of Innovation award winner, is a great example of a new category of robot that uses our FSM300 for navigation. With the robustness to output correct information regardless of bumps, inclinations, or changes in surface level, the FSM300 can be used in many environments both indoors or outdoors. For certain use cases, it can also aid other sensors, like GPS systems, to maintain straight or planned paths.
What interesting trends are you seeing in the robot cleaner product category?
The robot vacuum cleaner market is one that is growing rapidly and manufacturers are continually looking for cost and performance improvements to expand market share. Consumers now expect vacuum cleaners to operate with intelligent cleaning paths vs. the random walk that first-generation vacuums used. Sensors that deliver accurate heading information make this possible. The FSM300, for example, offers accuracy better than one degree per minute. The advantages here are that cleaning times are reduced, less power is used and the robot is much more predictable during operation. And because our FSM300 outputs a full 9-axis sensor fusion, it maintains much more precise heading when vacuuming over bumps, changes in flooring, or on ramps when compared to vacuums that rely only on simple single axis gyroscopes.
Brand names in this segment are aggressively competing for customers with robot cleaners now being sold for as little as $200. Every penny counts in these products as the cost of other sensors – like 3D cameras and LIDAR - has increased due to the need for more processing power to deliver improved SLAM navigation. The higher precision, with lower system costs, offered by Hillcrest Labs' FSM300 with MotionEngine™ offers a key advantage for these next generation products.
Is the FSM300 limited for use with robots or are there other types of products where it can be used?
The FSM300 module is also being used for many other consumer and IoT applications due to its low cost and high performance characteristics. It is ideally suited to VR, AR and 3D Audio applications that require motion tracking of a user's head movements as well as hand movements. By delivering latency of 2 milliseconds, orientation accuracy of 1.0°, and sampling rates up to 1KHz, the FSM300 enables true-to-life experiences and reduces simulator sickness – which is a common issue with VR systems today.
Our module also contains Hillcrest Labs' activity tracking algorithms that are geared towards wearable devices. The product contains a very accurate step counter, as well as state detection for Walking, Running, On Bike, and In Vehicle for context-aware applications.
The FSM300 also can be used for applications outside of the consumer space, including antenna positioning, asset tracking, facilities management, and other industrial IoT applications. The combination of high accuracy heading and orientation combined with the low power, small footprint and consumer grade pricing make Hillcrest Labs' FSM300 highly valuable for a wide range of applications.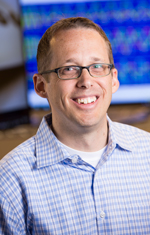 About

Chad Lucien
Chad Lucien is responsible for Hillcrest Labs' worldwide sales, marketing and business development. He has been on the Company's leadership team since 2004 and during his tenure has held additional leadership roles spanning business line management, corporate strategy, and partnership development. Prior to Hillcrest Labs, he held various strategy, business development and finance leadership positions in an interactive TV software company, an operational consulting and venture capital firm, and a global investment bank. Chad earned a Bachelor of Science degree in commerce with distinction from the University of Virginia, with concentrations in finance and marketing.
About Hillcrest Labs
Hillcrest Labs, a subsidiary of InterDigital, Inc. (NASDAQ: IDCC), is a leading global supplier of software, components and intellectual property to enable the intelligent use of sensors in consumer electronics and IoT devices. For more than 10 years, Hillcrest's Freespace® sensor processing technology has powered advanced motion controllers in a wide variety of products including Smart TV's, set-top boxes, PC's, and game consoles. Today, Hillcrest's products are used in the development of devices in the virtual reality (VR), augmented reality (AR), robotics, TV and motion remote control segments. Our proprietary and patented Freespace® technology transforms human and machine movement into high quality, application-ready information which enables developers and manufacturers to create everyday products that work with precision.
---
Comments (0)
This post does not have any comments. Be the first to leave a comment below.
---
Post A Comment
You must be logged in before you can post a comment. Login now.
Featured Product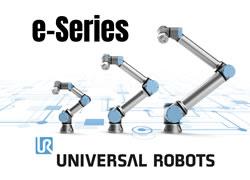 Universal Robots is a result of many years of intensive research in robotics. The product portfolio includes the UR5 and UR10 models that handle payloads of up to 11.3 lbs. and 22.6 lbs. respectively. The six-axis robot arms weigh as little as 40 lbs. with reach capabilities of up to 51 inches. Repeatability of +/- .004" allows quick precision handling of even microscopically small parts. After initial risk assessment, the collaborative Universal Robots can operate alongside human operators without cumbersome and expensive safety guarding. This makes it simple and easy to move the light-weight robot around the production, addressing the needs of agile manufacturing even within small- and medium sized companies regarding automation as costly and complex. If the robots come into contact with an employee, the built-in force control limits the forces at contact, adhering to the current safety requirements on force and torque limitations. Intuitively programmed by non-technical users, the robot arms go from box to operation in less than an hour, and typically pay for themselves within 195 days. Since the first UR robot entered the market in 2009, the company has seen substantial growth with the robotic arms now being sold in more than 50 countries worldwide.