The report covers a forecast and an analysis of the Robot End-Effector Market on a global and regional level. The study provides historical data for 2018, 2019, and 2020 along with a forecast from 2019 to 2027 based on revenue and volume.
Overview of the Global Robot End-Effector Market:

The report spread across 150 pages is an overview of the Global Robot End-Effector Market. This report study based on the Robot End-Effector Market. It is a complete overview of the market, covering various aspects prevailing market landscape. It accumulates comprehensive information and research methodologies. Robot End-Effector Market Research Report is a meticulous investigation of current scenario of the market, which covers several market dynamics.
The Global Robot End-Effector Market is accounted for $2.64 Billion in 2019 and is expected to reach $10.55 Billion by 2027 growing at a CAGR of 18.9% during the forecast period.
Get a Sample Copy of this Report @ https://marketprognosis.com/sample-request/20391 .
Based on the market report analysis, Robot end effector refers to devices at the end of a robotic arm designed to interact with the environment. These may be grippers, material removal tools, or tool changers, and others. The robot end effector is applicable to meet the material handling challenges. The device varies depending upon the application of the robot.
Major key factors driving the growth of the Global Robot End-Effector Market are growing demand for modular end effectors, increasing adoption of collaborative robots and rise in additive manufacturing. However, high cost of deployment of industrial robots for SMEs is hampering the growth of the market.
Global Business News:
ABB (April 28,2021) - ABB launches world's first Power over Ethernet flowmeters - ABB has incorporated power supply through Ethernet connectivity on board the latest edition of their electromagnetic flowmeter ProcessMaster and mass flowmeter CoriolisMaster, opening a new chapter in instrumentation and industrial communication.
Power over Ethernet (PoE) offers several benefits for process engineers, as it omits the need for a separate DC power infrastructure, providing power and communications via the same cable. This brings new agility as flowmeters can be installed wherever needed. In addition, ABB 4-wire Ethernet combines classic outputs with future communication protocols. Offering a modular design allows the combination of both worlds and ensures that devices are future-proof, increasing the longevity of the flowmeters.
Furthermore, flowmeters with Ethernet connectivity increase simplicity, flexibility and reliability to operations in process automation, while enhancing real-time visibility of data. Previously hidden data in field devices, such as measurement values on density, conductivity or concentration of the medium, can be unlocked. This in turn will help customers across all industries identify redundant measurement points in their plants to achieve savings along the way.
Frank Frenzel, Global Product Line Manager Process Flowmeters, shares "ProcessMaster and CoriolisMaster with Ethernet will support our customers' digital journey towards smart cities and Industry 4.0. Ethernet is the leading communications technology. By incorporating it into the ABB flowmeters, we can help even more customers reduce complexity of operations and lower costs of infrastructure in more plants around the world -safely and remotely."
Purchase this report online with 150 Pages, Top Key Players Analysis and List of Tables & Figure @ https://marketprognosis.com/buyReport/20391 .
Major Key Players:
1 KUKA AG
2 ABB
3 ATI Industrial Automation
4 EMI Corp
5 Festo Group
6 FIPA
7 Schmalz
8 SMC Corporation
9 Soft Robotics
10 Zimmer Group
11 DESTACO (Dover Corporation)
12 J. Schmalz GmbH
13 Piab AB
14 Robotiq
15 SCHUNK and More………………..
Market Segment by End Users:
1 Semiconductor
2 Electrical and Electronics
3 Precision Engineering and Optics
4 Plastics, Rubber, and Chemicals
5 Pharmaceuticals and Cosmetics
6 Metals and Machinery
7 Food & Beverage
8 E-Commerce
9 Automotive
Market Segment by Applications:
1 Welding
2 Processing
3 Material Handling
4 Dispensing
5 Assembly
Request a Discount on standard prices of this premium report @ https://marketprognosis.com/discount-request/20391 .
This study answers to the below key questions:
1 What will the market size be in 2027 and what will the growth rate be?
2 What are the key market trends?
3 What are the challenges to market growth?
4 Who are the key players in this market?
5 What are the market opportunities and threats faced by the key players?
Table of Contents:
1 Executive Summary
2 Prefaces
3 Robot End-Effector Market Trend Analysis
4 Porters Five Force Analysis
5 Global Robot End-Effector Market, By Mode of Delivery
6 Global Robot End-Effector Market, By Product Type
7 Global Robot End-Effector Market, By Application
8 Global Robot End-Effector Market, By End User
9 Global Robot End-Effector Market, By Geography
10 Key Developments
11 Company Profiling
Contact us:
ProgMark Pvt. Ltd.
Thane - 421501
India.
sales@marketprognosis.com
+1 973 241 5193
https://www.marketprognosis.com
Featured Product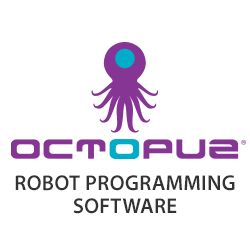 OCTOPUZ makes complex robot programming simple through cutting-edge Offline Robot Programming Software (OLRP) that enables detailed robot operations, complete with machinery and manufacturing components, to be first simulated on a computer, then output for the real world. Within this virtual cell, OCTOPUZ uses built-in machine logic to identify the optimal toolpath trajectory and program the required code for a multitude of industrial tasks. The code is then output for the specific robot brand, for use in the real world.