Kirobo uses speech synthesis engine, VoiceText.
Santa Clara, CA July 24, 2013

The Research Center for Advanced Science and Technology, the University of Tokyo, Toyota Motor Corp., Dentsu Inc. and Robot Garage have announced that under the auspice of Japan Aerospace Exploration Agency (JAXA), that they developed a robot astronaut called Kirobo who would travel to and stay at the International Space Station (ISS).
Kirobo is expected to be loaded onto the supply ship "Kounotori" #4 bound for ISS via an H-2B #4 rocket that is scheduled to be launched on August 4th, 2013.
Kirobo, who was completed on June 26th, was developed for the purpose of interactive experiments between humans and robots in space, spoken in the Japanese language. Primary equipment features include speech recognition, natural language processing, speech synthesis, information communication (such as shaking hands), facial recognition camera and recording camera. Also, Kirobo has HOYA services' speech synthesis engine, VoiceText.
The robot astronaut is 34 centimeters tall, 18 centimeters wide and weighs about 1,000g. Tokyo University and Robot Garage are responsible for the robot's frame and mobility, Toyota Motor Corp. handled speech recognition for the intelligence of the robot and Dentsu is responsible for the dialogue content and management of "KIBO ROBOT PROJECT" by completing all pre-launch tests and procedures.
The communication test between Kirobo and the first Japanese ISS captain Mr. Wakata is scheduled to be held in the Japan test module of the ISS in November.
About VoiceText
VoiceText is computer software for use in speech synthesis and voice morphing; computer game software, educational software, broadcasting and telephony service, etc. VoiceText license is available via VoiceText of HOYA service, Voiceware Ltd. Co., and NeoSpeech, Inc.
About NeoSpeech
NeoSpeech, Inc. is a leading provider of text-to-speech (TTS) and speech-enabled solutions. The company offers flexible, innovative products for the mobile, enterprise, entertainment and education markets. NeoSpeech is a privately-held company, headquartered in Santa Clara, California. Visit http://www.NeoSpeech.com to experience world-class, natural-sounding TTS voices.
Featured Product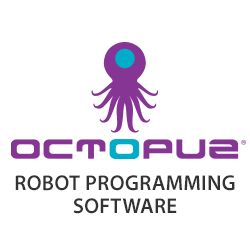 OCTOPUZ makes complex robot programming simple through cutting-edge Offline Robot Programming Software (OLRP) that enables detailed robot operations, complete with machinery and manufacturing components, to be first simulated on a computer, then output for the real world. Within this virtual cell, OCTOPUZ uses built-in machine logic to identify the optimal toolpath trajectory and program the required code for a multitude of industrial tasks. The code is then output for the specific robot brand, for use in the real world.