Allows 3-D Simulation and Programming of up to 16 Robots
LONG BEACH, Calif. - DENSO Robotics announced the introduction of its new Enhanced Multirobot (EMU) simulation and offline programming software, which serves as a master controller for robot project files imported from the company's WINCAPS III application. With EMU, a user can simulate and program up to 16 DENSO robots in a single automation workcell. More information is available on the DENSO Robotics website at www.densorobotics.com/products/emu.

"Our customers like WINCAPS III because it saves them valuable development time," said Peter Cavallo, robotics sales manager, DENSO Products & Services Americas, Inc. "With the current trend toward multiple-robot workcells, EMU makes WINCAPS even more useful."
WINCAPS III allows a robot to be programmed on an offline computer. A 3-D simulation feature enables layout of an entire automation workcell in a virtual environment.
The software lets users import CAD drawings in standard VRML and DirectX formats, and easily input or change variables. Users can also verify reach, determine obstacle clearances, detect collisions, troubleshoot and debug programs, and determine cycle time. An Easy Teach feature allows users to move the robot to a particular point by simply clicking on the surface of the virtual model. Simulation sessions can be saved as AVI files for later reference.
In addition to offline programming, WINCAPS III enables remote monitoring of workcell operations, via realtime I/O status indicators and detailed control logs.
DENSO is the world's largest user of small assembly robots, with more than 16,000 DENSO robots designed and used in its own manufacturing facilities. More than 60,000 DENSO robots are used in other companies worldwide.
DENSO robots are available with payloads up to 20 kg, reaches from 350 to 1,300 mm and repeatability to within ±0.015 mm. DENSO's compact, space-saving design facilitates integration, while a high maximum moment of inertia allows a wide variety of end effectors and applications. Standard (IP40), dust- and mistproof (IP65), dust- and splashproof (IP67), cleanroom (ISO 3, 4 and 5) and aseptic (H2O2-resistant) models are available. ANSI and CE compliance enables global deployment. UL-listed models are available for the U.S. and Canada. For more information, visit www.densorobotics.com.
DENSO Corporation, headquartered in Kariya, Aichi prefecture, Japan, is a leading global automotive supplier of advanced technology, systems and components in the areas of thermal, powertrain control, electronics and information and safety. Its customers include all the world's major carmakers. Worldwide, the company has more than 200 subsidiaries and affiliates in 36 countries and regions (including Japan) and employs more than 130,000 people. Consolidated global sales for the fiscal year ending March 31, 2013, totaled US$38.1 billion. Last fiscal year, DENSO spent 9.4 percent of its global consolidated sales on research and development. DENSO common stock is traded on the Tokyo and Nagoya stock exchanges.
Currently, in North America, DENSO employs more than 14,000 people at 28 consolidated companies and affiliates. Of these, 26 are manufacturing facilities located in the U.S., Canada and Mexico. In the U.S. alone, DENSO employs more than 10,000 people in California, Michigan, North Carolina, South Carolina, Tennessee, Kentucky, Georgia, Iowa, Ohio and Arkansas. DENSO's North American consolidated sales totaled US$6.8 billion for the fiscal year ending March 31, 2013.
Featured Product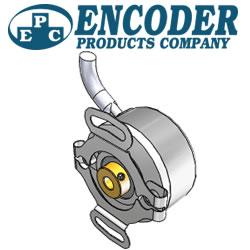 EPC is excited to announce our NEW online 3D Configurator. This new tool makes it even easier to configure EPC's products exactly how you need them for your application. The 3D Configurator interface is intuitive and works in any web browser for both desktop and mobile. It'll only take you a moment to learn your way around the program. Careful, though: it's so fun to play with, you may spend a whole afternoon on it!