Amatech Now Offers Price Quotes in 24 Hours and Prototypes in 48 Hours on Most Products
Erie, PA May 08, 2014

Today, most automobile manufacturers and part suppliers are feeling the pressure to more aggressively pursue lean manufacturing and reduce waste. Amatech is ready to help with custom designed returnable packaging solutions.
Having been involved with the automotive industry for over 20 years, Amatech has the experience and know-how to create unparalleled returnable packaging solutions for the industry leaders faster and cheaper than most others. Amatech currently works with all major automobile and truck manufacturers, including names like GM and Ford. Amatech has earned the trust of these companies over the years by providing quick lead times and unmatched dependability.
With Amatech, the customization process is quick and hassle free. "Everything we do is custom designed for a specific part," says Jay Amatangelo, Amatech's Director of Business Development. Amatech's team of skilled engineers can design virtual packs based on part data or fully functioning samples within 48 hours. Price quotes are given within just 24 hours. "We have a close relationship with Coroplast, which helps us have better lead times and better ship dates," Amatangelo says. Plus, advancements like Amatech's new rolled-edge technology help make shipping using custom reusable packaging safer than ever before.
Amatech has the ability customize sleevepacks, foam dunnage, dividers, steel racks, hanging pouches, and more to fit any part. Unlike some packaging companies, all of Amatech's products are returnable. "Returnable packaging helps improve the quality of the parts and significantly reduces line debris," says Amatangelo. Additionally, returnable packaging solutions are much better for the environment and are more cost-effective than disposable packaging.
Because Amatech is solely focused on the engineering and manufacturing of returnable packaging solutions, they are experts in the field. Amatech's experience allows them to provide first-rate customer service and to ensure that each customer's unique packaging needs are met.
About Amatech
Amatech designs and fabricates durable, reusable, high-quality packaging to suit the needs of a wide range of industries, including automotive, pharmaceutical, appliances, electronics, material handling and others. Amatech products are built with Coroplast. Coroplast is North America's market share leader and largest manufacturer of corrugated plastic sheet for returnable packaging. With two state-of-the-art manufacturing facilities, Amatech can quickly and efficiently handle projects from anywhere in North America. To learn more about reusable, sustainable, returnable packaging, visit amatechinc.com.
Featured Product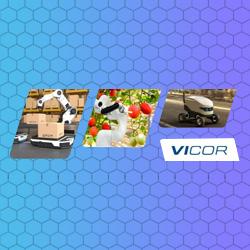 Analog Devices ADG7421F Dual Single-Pole/Single-Throw Switch features overvoltage protection, power-off protection, and overvoltage detection on the source pins. When no power supplies are present, the switch remains in the off condition, and the inputs are high impedance.