Plastic DOEs are used in particular in systems of mass production.
If diffractive optical elements are used at low and medium laser power, then plastic ele­ments may be sufficient instead of using fused silica elements. LASER COMPONENTS offers Holo/ORs plastic DOEs in different materials: polycarbonate, PMMA, Zeonex, and Zoner. They are produced in large quantities using an injection molding process.

Plastic DOEs are used in particular in systems of mass production. For the most part, customers have optics made that feature their required specifications. Holo/OR offers inexpensive tooling and low production costs. Multi-spot DOEs and homogenizers are currently available as standard elements for the wavelengths 850 nm and 532 nm.
To evaluate new elements, Holo/OR uses software it developed on its own. For this reason, customers will be able to obtain a data file of the DOEs in the quotation phase. This file can then be integrated into their own software (Zemax or Lighttrans) for further simulations.
Featured Product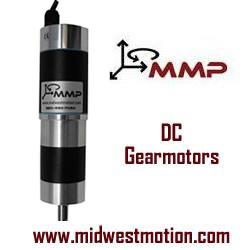 Midwest Motion Products, Inc. (MMP), is a well-established, healthy, & growing Family Owned Business, founded in 2001. MMP specializes in cost-effective standard DC Gearmotors, Motors, Controls, and ancillary equipment. Known world-wide for our "Lightning Fast" delivery capabilities, you can have a Standard Planetary or Right Angled DC Gearmotor BUILT and SHIPPED, often on the very same day you call. Offering Brushed and Brushless designs, with winding voltages ranging from 12 VDC to 120 VDC, we can deliver your "Robust & Reliable" samples within HOURS, instead of weeks, or even months.