Cost-effective and ideally suited for extreme low light conditions, Marktech Silicon Avalanche photodiodes (Si APD) are the preferred optical detectors
Latham, NY June 03, 2015

Marktech Optoelectronics is pleased to introduce a new line of Silicon Avalanche Photodiodes. Marktech APDs have an internal gain mechanism, fast time response, low dark current and high sensitivity in the near infrared region. These APDs are recommended for applications that require high bandwidth, or where internal gain is needed to overcome high pre-amp noise. In addition, Marktech APD's provide higher sensitivity than a standard photodiode and are ideal for extreme low-level light detection and short pulse detection.
Silicon Avalanche photodiodes (Si APDs) are the preferred optical detectors for applications where the wavelength lies between 400nm and 1100nm. Standard versions are available in three active area sizes: Ф 200, 500 & 800um and are offered in hermetic TO Cans, and soon to be announced cost effective LCC packages.
According to Vince Forte, Marktechs CTO, "Avalanche Photodiodes are used in a diverse range of applications. These detectors have become the semiconductor equivalent of photomultipliers in many applications including data communication, LIDAR, instrumentation and photon counting. Marktech is pleased to announce its first product offering of these new APDs and is able to customize devices to fit specific design requirements."
Cost effective customization of these APDs is offered to meet exacting design specifications. Operation voltage selection and (Vbr) binning, wavelength specific band-pass filtering and hybridization options are among many of the application-specific solutions available at Marktech.
Marktech welcomes custom APD design challenges where the goal is to provide lead times to assist customers in getting product to market quickly.
Features and Benefits
* Optical sensitivity peak optimized for 800 or 905nm
* Standard versions with 200, 500 & 800µm active diameter
* Various package types: hermetic TO cans and SMD(LCC) packages soon to be announced
* High gain at low bias voltage
* Low breakdown voltage 80-200V
* Extremely fast rise times as low as 300ps
* Frequency response up to 1GHz.
* RoHS compliant
About Marktech:
Marktech Optoelectronics, headquartered in Latham, New York, is a manufacturer of sensors and InP epiwafers. We also have onsite engineering and a design team that really set us apart. With over 30 years of experience in optoelectronic applications, as well as product design and improvement, we take the complexity out of choosing the right parts for the right applications in order to bring your product to market faster.
Marktech's support capabilities include onsite labs with state-of-the-art test equipment, allowing us to test and validate for all optical and electrical parameters. In addition to our sensor line, Marktech is a Cree Solutions Provider for their line of High Brightness LEDs and materials.
So tell us: what do you want to build?
Bring Marktech your idea; we can manage the entire process for you, from design to prototype, from testing to production and QA.
Featured Product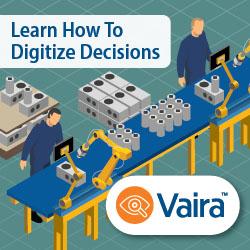 Pleora's Visual Inspection System helps operators detect errors and defects for unique component types, assembly steps, and custom low-run products where automated optical inspection (AOI) is too complex and expensive. The system helps DICA Electronics: Avoid costly, errors as a result of detecting errors at different phases in production, Speed time in detecting the root cause of the in-field errors with Tracking & Reporting apps for traceability, Maintain consistency in training new employees on requirements or with staff any time a new product is added, Easily train the system using 'good product' images for multiple product lines with no programming skills required, Reduce subjective decision-making, especially over a long shift, reducing error-escapes.