Designed to operate in harsh environments and have high immunity to emissions
Southborough, MA… Novotechnik, U.S. introduces the Contelec brand of Vert-X 8800 Series of non-contact angle sensors. Diameter of the stainless steel housing base is 88 mm.

Vert-X 8800 Series sensors measurement range is 0 to 360° with repeatability of 0.1° and linearity to ±0.1%. Analog and digital output versions include CANopen single and redundant, 0.1 to 10 V, 0.5 to 4.5 V, 4 to 20 mA and 10 to 90% of supply voltage. CANopen versions are CiA certified.
Other key Vert-X 8800 Series specifications include 14-bit resolution and some versions are programmable. Characteristics that can be programmed are index point(s), sense of rotation and angle settable response switches. The sensors are sealed to IP 69K, life is ≥ 360 million movements and MTTF is over 145 years.
These sensors are designed to operate in harsh environments and have high immunity to emissions -meeting or exceeding five EN 61000 and two EN 55000 standards.
To learn more contact Novotechnik U.S. at 508-485-2244 or view specific Vert-X 8800 Series information at www.novotechnik.com/vx88
Featured Product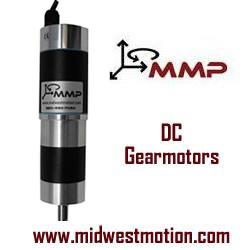 MMP is well known for our Lightning-Fast Delivery Capability, Huge On-Hand Inventory, High Volume Capacity and Time Tested and Proven Reliability Methods. Our 100+ years of combined work experience and being able to deliver continual committed service to design and engineer ideas into reality gives us a competitive advantage in the motion control industry. If you need a sample right away, we can be a project-saving convenience for you, so contact us today!!