Pioneer in Robotics for Logistics and Material Handling in High Demand From Warehouse and Fulfillment Centers
SAN JOSE, Calif.--Fetch Robotics announced today that it has raised $20 million in Series A funding. The round was led by SB Group US, Inc. ("SoftBank") and also included additional funding from seed investors O'Reilly AlphaTech Ventures and Shasta Ventures. The Series A round brings Fetch's total funding to date to $23 million. The new capital will be used to expand Fetch's sales and marketing operations and to meet accelerating demand from warehouses and fulfillment centers.

In addition, SoftBank's Kabir Misra will be added to Fetch Robotics board of directors. He will join existing board members Bryce Roberts from O'Reilly AlphaTech Ventures, Rob Coneybeer from Shasta Ventures, Steve Hogan from Tech-Rx, and Fetch Robotics CEO Melonee Wise.
Unveiled in April of this year, the Fetch Robotics system is comprised of a mobile base (called Freight) and an advanced mobile manipulator (called Fetch). Fetch and Freight use a charging dock for autonomous continuous operations, allowing the robots to charge when needed and then continue on with their tasks. In addition, the system includes accompanying software to support the robots and integrate with the warehouse environment. The robots are designed to work independently alongside human workers, performing repetitive tasks such as warehouse delivery, pick and pack, and more.
According to Material Handling & Logistics U.S. Roadmap, "The demand for shorter lead times has become an imperative for inbound logistics in support of production, with the proliferation of lean and just-in-time operations. However, this is also a competitive advantage for business-to-consumer (B2C) delivery, as the growth of Amazon Prime is proving."
Furthermore, according to a recent ARC Advisory Group market study, Warehouse Automation and Control, "E-commerce and its profound effects on fulfillment requirements is stimulating widespread growth in warehouse automation and control system sales."
"As businesses look for solutions to streamline operations and meet the needs of an on-demand economy, we see a tremendous opportunity for robotics to solve that problem," says Kabir Misra, Managing Director at SB Group US, Inc. "The team, the robots, and the timing all lead us to Fetch Robotics and we are happy to join them in bringing Fetch and Freight to market."
"I'm delighted to have SoftBank join the team and help us change the world of logistics and material handling," said Melonee Wise, CEO of Fetch Robotics. "SoftBank's expertise and worldwide resources with respect to technology, production, distribution and more will be a big help to our growing organization."
About Fetch Robotics
Fetch Robotics builds robot systems for the logistics industry. The company was founded in 2014 and is headquartered in San Jose, CA. For more information, please visit http://www.fetchrobotics.comor follow the company on Twitter @FetchRobotics.
Featured Product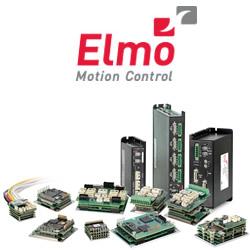 Gold Solo Triple Twitter is an ultra-high-current servo drive, capable of delivering up to 270A/60VDC, 240A/80VDC, 210A/100VDC and 100A/200VDC. The drive delivers up to 17 kW electrical power in a compact package (EtherCAT: 152.68 cm3 or CAN: 144.32 cm3). This advanced, high power density servo drive provides top performance, advanced networking and built-in safety, as well as a fully featured motion controller and local intelligence. As part of the Gold product line, it is fully programmable with the Elmo Motion Control language. The Gold Solo Triple Twitter is available in a variety of models. There are multiple power rating options, different communication options, a number of feedback options and different I/O configuration possibilities. The Gold Solo Triple Twitter can be used in a variety of industrial applications, including medical, robotics, semiconductors and material handling fields.