Amphora offers 3D printers the strength and durability they need.
YOUNGSTOWN, OH, July 01, 2015

Triptech Plastics is set to launch with Eastman Amphora 3D polymer later this month, with the option of filament or resin. Filament made with Amphora offers 3D printers higher tensile strength, truer ovality and dimensional integrity. Triptech Plastics has special capabilities to support Big Area Additive Manufacturing (BAAM) fabricators and brings to Eastmans new line of products the manufacturing skills to blend Amphora to meet your unique needs. Triptech Plastics is already well known for their PLA and ABS and with the addition of Amphora now has the market covered.
About Triptech Plastics
Triptech Plastics manufactures high quality resins, filament and thermoplastic rod in Youngstown, Ohio. By bridging the gap between the market and the makers, Triptech Plastics has become a conduit to understanding the elements making some materials better than others. It is this commitment that has attracted small companies, end users and some of the industrys biggest players alike.
About Eastman Chemical Company
Eastman is a global specialty chemical company that produces a broad range of advanced materials, additives and functional products, specialty chemicals, and fibers that are found in products people use every day. As a world leader in the diverse markets it serves, Eastman is focused on delivering innovative and technology-based solutions while maintaining its commitment to safety and sustainability.
Featured Product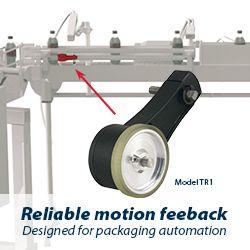 EPC is excited to announce our NEW online 3D Configurator. This new tool makes it even easier to configure EPC's products exactly how you need them for your application. The 3D Configurator interface is intuitive and works in any web browser for both desktop and mobile. It'll only take you a moment to learn your way around the program. Careful, though: it's so fun to play with, you may spend a whole afternoon on it!