Stratasys Direct Manufacturing sampled 700 professional users of 3D printing to identify current and future trends
VALENCIA, Calif.--Stratasys Direct Manufacturing, an indirect subsidiary of Stratasys (Nasdaq:SSYS), today released "3D Printings Imminent Impact on Manufacturing", an in-depth industry report highlighting current and impending trends in 3D printing. The report is based on an independent survey of 700 designers, engineers and executives - 40 percent of whom are employed by companies with over $50 million in revenue. Moreover, respondents work for companies that are committed to using 3D printing, making this one of the only 3D printing reports uniquely focused on insights from professional users.

"We needed to look beyond our factory walls to get a more complete sense of where 3D printing is headed, so we turned to those who live and breathe the technology just like we do - professional users," said Joe Allison, CEO of Stratasys Direct Manufacturing. "We set out to uncover the common themes among companies who are on the spectrum of larger-scale adoption and integration of 3D printing into their manufacturing process. Were sharing our findings to help advance adoption and help manufacturers maximize the business benefits."
The report indicates what applications, business benefits and challenges, equipment, materials and services are capturing the attention of 3D printings most committed users - and where their companies will invest. Among the most fascinating results:
* The majority of respondents - representing the aerospace, automotive, consumer and medical sectors - strongly believe more end-use parts will be designed specifically for additive manufacturing (AM) in the future
* Additive metal use is expected to nearly double over the next 3 years
* The majority of respondents said that regardless of their companys in-house AM capabilities, they believe there will always be value in partnering with an AM service provider to augment internal capabilities
"If your company is a committed user of 3D printing, the report will provide assurance that you are headed down a similar path of your peers and face many of the same challenges to adoption. If youre still dipping your toe in the water, the results may serve as a wake-up call to take swifter action," added Allison.
To download a free copy of the report, please visit http://pages.stratasysdirect.com/trend-forecast.html.
Stratasys Direct Inc. is an indirect subsidiary of Stratasys Ltd., a leading global provider of 3D printing and additive manufacturing solutions. Stratasys Direct Manufacturing is one of the worlds largest providers of advanced manufacturing services that combines the latest technologies and decades of experience from three industry-leading pioneers—Solid Concepts, Harvest Technologies and RedEye. With a broad range of additive and conventional manufacturing services, Stratasys Direct Manufacturing assists companies at all stages of product development to bring better products to the market faster. Stratasys Direct Manufacturing has more than 600 employees across eight manufacturing facilities in the United States. Online at: www.stratasysdirect.com.
Stratasys Ltd. (Nasdaq:SSYS), headquartered in Minneapolis, Minnesota and Rehovot, Israel, is a leading global provider of 3D printing and additive manufacturing solutions. The company's patented FDM and PolyJet 3D Printing technologies produce prototypes and manufactured goods directly from 3D CAD files or other 3D content. Systems include 3D printers for idea development, prototyping and direct digital manufacturing. Stratasys subsidiaries include MakerBot and Solidscape, and the company operates the digital parts manufacturing service, Stratasys Direct Manufacturing. Stratasys has more than 3,000 employees, holds over 800 granted or pending additive manufacturing patents globally, and has received more than 30 awards for its technology and leadership. Online at: www.stratasys.com or http://blog.stratasys.com.
Featured Product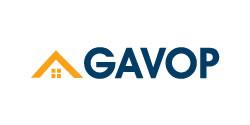 Gavop provides in depth research on housing, real estate and insurance topics.