Cirtronics, an experienced contract manufacturer, will be exhibiting for the third consecutive year in Xconomys upcoming Robo Madness forum in Boston, MA, March 28th, 2017.
Cirtronics will be exhibiting for the third consecutive year in Xconomys upcoming Robo Madness forum in Boston, MA, March 28th, 2017.

Cirtronics, an experienced and innovative contract manufacturer located in southern New Hampshire, has manufactured robots for some of the top robotics companies in the world. One of the robots that Cirtronics currently manufactures and tests will be displayed at the Cirtronics booth during the event.
"Were very happy to include our Ava robot at Cirtronics booth", says Marcio Macedo, VP at Ava Robotics, a recent spinoff of iRobot.
Macedo continues, "Cirtronics has worked with us from the beginning, making sure that every decision and plan was specifically tailored to our needs. Cirtronics deployed resources and proactively contributed their expertise to quickly and effectively transition Ava from design to production - without consuming our valuable engineering talent."
Precision Engagement® is an integrated experience at Cirtronics, of purposeful, proactive, communication and support, enabling seamless project evolution from design reviews to production, testing, aftermarket support and fulfillment—with each step tailored specifically to meet the needs of each customer.
Since Cirtronics is an established Robotics manufacturer, attending the Xconomy Robo Madness Forum provides an excellent opportunity to showcase and expand on the companys relationships, knowledge and experience.
"Were looking forward to exhibiting for the third year", says Gerardine Ferlins, President and CEO of Cirtronics. "Attending Robo Madness allows us to interact with new companies who are entering the market as well as with established robotics companies who are looking to move the technology ahead in areas as diverse as medical robotics and under water remote vehicles. We are committed to supporting the future of robotics through our high quality manufacturing and Precision Engagement®."
Ferlins continues, "Robo Madness brings together local robotics researchers and developers for in-depth conversations about the future and meaningful mindshare. Its not just a tradeshow, its a space for sharing the ideas that will help shape the future. The success of the future really relies on the strong foundation we are building now. As an experienced robotics manufacturer, were happy to share our expertise, and are excited to be taking part."
Cirtronics offers leading edge technical capabilities and experience, integrated lean manufacturing methods, and a true dedication to quality. Combining these with a sincere focus on fostering proactive and positive customer relationships through Precision Engagement®, Cirtronics is in the business of building confidence as well as products.
Cirtronics is a locally owned and operated, contract manufacturer for electronics, electro-mechanical assemblies and box builds for a wide range of markets including robotics, med/tech, communications, aerospace, military, security, industry, and others. Cirtronics is an Employee Owned Company (ESOP) that qualifies for US government woman-owned and small business status. To learn more about Cirtronics and Precision Engagement®, visit http://www.cirtronics.com.
Featured Product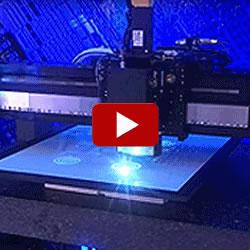 Hexapod micro-motion robots are based on a very flexible concept that can easily solve complex motion and alignment problems in fields including Optics, Photonics, Precision Automation, Automotive, and Medical Engineering.