PerceptIn Selected to Present at CB Insights First-Ever Demo Day as Part of the AI Category
SAN FRANCISCO--(BUSINESS WIRE)--PerceptIn, a leading full-stack visual intelligence company, today presented the first robotics vision system to combine both hardware and software for real-time tracking, mapping, and path planning for autonomous robots at the CB Insights A-ha! Demo Day.

While more than 2,000 companies applied for the opportunity to pitch at Demo Day, PerceptIn was one of 40 companies chosen to present at the A-ha! Conference. CB Insights selected PerceptIn as part of an elite group of startups driving progress in artificial intelligence, fintech, health and bleeding-edge technologies to present in front of investors without giving up any equity.
"We are honored to participate alongside so many other innovative companies," said Zhe Zhang, Co-Founder and CEO of PerceptIn. "For robots to be truly autonomous, they need vision-based perception, similar to the way humans use their senses to relate to the world around them to make decisions," continued Zhang. "This ability to improve a machines understanding of its environment is the basis for improving its reactions and enabling new forms of action. The industry doesnt move forward without it."
Presenting companies were selected based on two rounds of interviews and questions posed by CB Insights researchers about the companys market traction, product availability, originality, founder expertise, revenue, and funding.
Unlike others, PerceptIn solutions are scalable - they can be integrated into almost any device for a broad range of functions, from household vacuum robots to autonomous vehicles that navigate roadways and factory floors. Once embedded into robotic systems, PerceptIn solutions create high performance functionality with limited computing power that manufacturers can deploy on a large scale. Hardware and software are tightly integrated, removing the need to piece together disparate hardware and software offerings for robotic perception, saving manufacturers thousands of engineering hours and millions of dollars.
About CB Insights
Our team builds technology that helps corporations guess less and win more. We aggregate and analyze terabytes of data and use machine learning, algorithms and data visualization to help corporations replace the three Gs (Google searches, gut instinct and guys with MBAs*) so they can answer massive strategic questions using probability not punditry.
*We have MBAs.
To learn more about A-ha!, visit: http://events.cbinsights.com/aha
About PerceptIn
PerceptIn (www.perceptin.io), a full-stack visual intelligence company, is leading the way to a new reality where everyday machines see, interpret, learn and take action. PerceptIns visual intelligence solutions can be integrated into almost any device, including consumer robots, enterprise robots, autonomous vehicles, drones, AR/VR products, and more. PerceptIn has offices in Santa Clara, Calif. and Shenzhen, China. The company serves more than 100 customers, including customers like Huawei, providing hardware and software solutions for the robotization of the next generation of products.
PerceptIn is growing rapidly and received Series A and angel funding totaling $11 million from Samsung Ventures, Matrix Partners and Walden International. PerceptIn is also a preferred partner in the NVIDIA Inception Program.
To find out more, visit www.perceptin.io.
Featured Product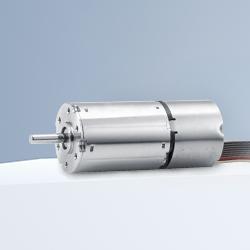 MICROMO launches the new MC3/MCS motion control family. The new high performance, intelligent controllers are optimized for use with FAULHABER motors, offer electronics for simple operation with state-of-the-art interfaces for multi-axis applications, and provide a motion control system solution with the most compact integration into industrial grade housing.