Paves Way for Faster, More Cost-Effective Machine Vision Systems
WOBURN, MA, OCTOBER 29, 2018 -- BitFlow, a global innovator in frame grabber technology for machine vision, announced today that it will display its first generation of CXP v2.0 frame grabbers at the upcoming VISION Show scheduled for November 6-8, 2018, in Stuttgart, Germany.

Over the past two years BitFlow has furnished input and direction to the Japan Industrial Imaging Association (JIIA) on the finalization of the new CoaXPress v2.0 (CXP v2.0) standard -- an upgrade that will double the speed of the interface used in the inspection of semiconductors, food and beverage, and pharmaceuticals, among others.
"By coordinating with the JIIA on a standardization roadmap BitFlow is in a better position to develop frame grabbers that will reliably perform up to full potential," explained Donal Waide, Director of Sales for BitFlow, Inc. "Because BitFlow engineers have been actively involved in every detail of CXP v2.0 development we can ensure our customers that the frame grabbers we are introducing at VISION are fully tested and certified to meet the high quality expectations of system designers."
BitFlow's first CXP 2.0 frame grabbers can be viewed at BitFlow's VISION booth located in Hall 1, Stand 1A06. Additionally, BitFlow will be conducting live demonstrations of its 2.0-ready Aon-CXP and Cyton-CXP CoaXPress frame grabbers, along with its advanced Camera Link models. Another showstopper at VISION will be the BitFlow BitBox, an I/O device that provides an unprecedented 36 inputs and 36 outputs in a compact, DIN-rail mounted form factor supporting TTL, LVDS, open collector, opto-isolated and 24V signaling.
NEEDED UPGRADE IN SPEED
Introduced a decade ago, CoaXPress standard v1.1.1 is currently supported by over 50 vendors of cables, connectors, intellectual property, transceivers, cameras, frame grabbers, simulators, range extenders and software. CXP v2.0 will double the current 6.25 Gbps image data transfer rate to 12.5 Gbps, therefore allowing for higher frame rates or larger camera resolutions. The JIIA and BitFlow have concluded CXP v2.0 is necessary for manufacturers to achieve the extremely high levels of quality, cost efficiencies and productivity needed to gain a competitive edge in the global economy.
Among its many proven advantages, CoaXPress allows video, camera control for triggering, and up to 13W of power to be transferred without latency on off-the-shelf coaxial cables up to 100 meters in length or approximately three times that of USB3 or GigE Vision. Also, because CoaXPress relies on standard coax, many such cables previously installed in legacy defense and security systems utilizing analog cameras can be re-used for migrating to digital imaging, eliminating the cost of new cabling.
For more information, please call 781-932-2900 or visit www.bitflow.com.
Featured Product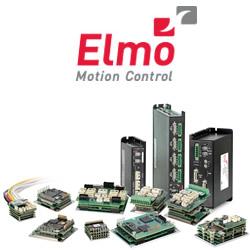 Gold Solo Triple Twitter is an ultra-high-current servo drive, capable of delivering up to 270A/60VDC, 240A/80VDC, 210A/100VDC and 100A/200VDC. The drive delivers up to 17 kW electrical power in a compact package (EtherCAT: 152.68 cm3 or CAN: 144.32 cm3). This advanced, high power density servo drive provides top performance, advanced networking and built-in safety, as well as a fully featured motion controller and local intelligence. As part of the Gold product line, it is fully programmable with the Elmo Motion Control language. The Gold Solo Triple Twitter is available in a variety of models. There are multiple power rating options, different communication options, a number of feedback options and different I/O configuration possibilities. The Gold Solo Triple Twitter can be used in a variety of industrial applications, including medical, robotics, semiconductors and material handling fields.