Baylor University and East Carolina University are the latest schools to offer robot delivery on campus
SAN FRANCISCO (Feb 1, 2023) - Starship Technologies, the world's leading provider of autonomous delivery services, and Grubhub, a leading food ordering and delivery marketplace, announced today that they are expanding delivery service to Baylor University and East Carolina University (ECU).

As of today, students, faculty and staff can get autonomous, on-demand deliveries through the Grubhub app (iOS and Android).
Baylor's 20,000 students can order from more than seven eateries on campus. Starship's fleet of 20 autonomous, on-demand robots will deliver to the majority of buildings on campus, typically within minutes, and works in conjunction with student meal plan Dining Dollars through the Grubhub app.
At ECU, another fleet of 20 robots are providing deliveries anywhere on the main campus, including College Hill. The deliveries to ECU's 27,000 students are made possible through Grubhub and Starship's partnership with ECU's food service provider, and the service can be used in conjunction with students' meal plan that integrates with their Grubhub account.
"Technology and great food service go hand in hand. We are excited to have these delivery bots on site to enhance the student experience and make dining on campus that much easier," said Sean McMahon, B.B.A. '96, resident district manager with Baylor Dining. "These smart robots are also fun to see around campus. We hope the Baylor community enjoys this automated service from some of our on-campus retail locations."
"ECU Dining Services is excited to offer this innovative service to our campus community," said Celia Daniels, director of dining services at East Carolina University. "Campuses across the country have had to increase the size of their Starship fleets to meet demand, and these fun and convenient robots are sure to be popular in Pirate Nation as well."
"We're excited to kick off the new year with service at two more schools," said Chris Neider, director, business development at Starship Technologies. "We're getting great feedback from our universities and directly from the students on how much they like the service and how much our robots have integrated themselves into the respective campus communities. Both Baylor and ECU are always looking for new ways to enhance the on-campus experience and we're confident that the robots will be warmly welcomed."
"We've gotten feedback from campus partners that robot delivery complements their existing dining programs, and we're thrilled to bring this option to Baylor University and East Carolina University," said Adam Herbert, senior director of campus partnerships at Grubhub. "We want our diners to have more options when ordering their favorite meals for delivery, and this offering does just that while we help our campus partners adopt and deploy innovative technology."
To get started with this delivery, diners open the Grubhub app and will be able to choose from a range of restaurants labeled "Offers Robot Delivery," then select the location to send their delivery. They can then watch via an interactive map as the robot makes its journey to their location. Once the robot arrives, they receive an alert and meet and unlock it through the app. Each robot can carry the equivalent of about three shopping bags of goods.
Baylor University and ECU are the latest schools where Starship and Grubhub are providing robot delivery. The two companies first partnered in October of 2022 and currently offer this delivery method at the University of Kentucky, the University of Nevada, Las Vegas, Wayne State University, Southern Methodist University and Fairfield University. Grubhub partners with more than 270 college campuses across the United States to give students the ability to integrate meal plans directly into their Grubhub account and access restaurants both on- and off-campus for delivery and pickup. By offering robot delivery, Grubhub is providing additional opportunities for students to get their favorite meals delivered while making their day-to-day life on campus more efficient.
Starship Technologies' zero-emission robots have made more than 4 million autonomous deliveries, traveled millions of miles and make more than 140,000 road crossings every day. The robots use a combination of sophisticated machine learning, artificial intelligence and sensors to travel on sidewalks and navigate around obstacles. The computer vision-based navigation helps the robots to map their environment to the nearest inch. The robots can cross streets, climb curbs, travel at night and operate in both rain and snow. A team of humans also monitors their progress remotely and can take control at a moment's notice.
For more information on how to bring this delivery to your campus, visit here. Additional information on Starship can be found on its website. https://www.starship.xyz/
###
About Starship Technologies
Starship Technologies is revolutionizing deliveries with autonomous robots. The robots are designed to deliver food, groceries and packages locally in minutes. The delivery robots have traveled millions of miles and completed more than 4 million autonomous deliveries around the world. Starship was founded by Ahti Heinla and Janus Friis (Skype chief architect and co-founder) and Alastair Westgarth is the CEO.
About Grubhub
Grubhub is part of Just Eat Takeaway.com (LSE: JET, AMS: TKWY), and is a leading U.S. food ordering and delivery marketplace. Dedicated to connecting diners with the food they love from their favorite local restaurants, Grubhub elevates food ordering through innovative restaurant technology, easy-to-use platforms and an improved delivery experience. Grubhub features more than 365,000 restaurant partners in over 4,000 U.S. cities.
Featured Product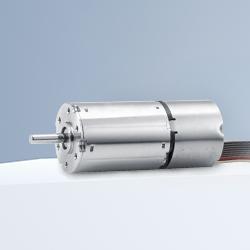 Autonomously driving and self-contained logistics robots are a critical component of "Intralogistics 4.0". They are used for storage as well as removal and dispatch preparation, optimize material flow and relieve employees. Thanks to their performance and modular design, drive systems from FAULHABER meet the high demands of modern intralogistics.