Robot Can Pick and Sort Fruit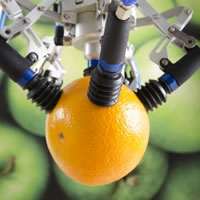 A robotics breakthrough by product design and development firm Cambridge Consultants is set to boost productivity across the food chain – from the field to the warehouse. It paves the way for robots to take on complex picking and sorting tasks involving irregular organic items – sorting fruit and vegetables, for example, or locating and removing specific weeds among crops in a field.
"Traditional robots struggle when it comes to adapting to deal with uncertainty," said Chris Roberts, head of industrial robotics at Cambridge Consultants. "Our innovative blend of existing technologies and novel signal processing techniques has resulted in a radical new system design that is poised to disrupt the industry."
Comments (0)
This post does not have any comments. Be the first to leave a comment below.
---
Post A Comment
You must be logged in before you can post a comment. Login now.
Featured Product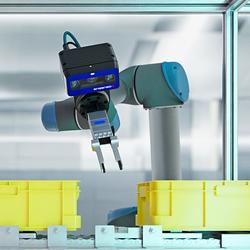 Combining the ease of use of a webcam with the performance and reliability of an industrial camera? The uEye XC autofocus camera from IDS Imaging Development Systems proves that this is possible. Its high-resolution imaging, simple setup and adaptability make it an invaluable tool for improving quality control and streamlining workflows in industrial settings - especially for cases where users would normally employ a webcam. The uEye XC autofocus camera features a 13 MP onsemi sensor and supports two different protocols: USB3 Vision, which enables programmability and customization, and UVC (USB Video Class). The UVC functionality enables a single cable connection for easy setup and commissioning, while delivering high-resolution images and video. This makes the uEye XC camera an ideal option for applications that require quick setup and need to manage variable object distances. Additional features such as digital zoom, automatic white balance and color correction ensure precise detail capture, which is essential for quality control.