Rethink Robotics Releases Intera 5: A New Approach to Automation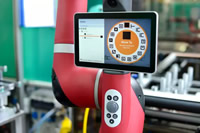 Rethink Robotics announced Intera® 5, a first-of-its-kind software platform that connects everything from a single robot controller, extending the smart, flexible power of Rethink Robotics' Sawyer™ to the entire work cell and simplifying automation with unparalleled ease of deployment.
Built on the backbone of the industry's best train-by-demonstration software that powers the world's fastest-to-deploy robots, Intera 5 is paving the way for connected manufacturing environments and helping companies build factories of the future. Intera 5 fundamentally changes the need for integration, making it substantially easier and more affordable, allowing manufacturers to deploy full work cell automation in a matter of hours, not weeks.
Intera 5 is much more than the latest version of Rethink Robotics' software; it's a new way to approach automation that allows manufacturers to control the robots, orchestrate the work cell and collect data. Full Press Release:
Comments (0)
This post does not have any comments. Be the first to leave a comment below.
---
Post A Comment
You must be logged in before you can post a comment. Login now.
Featured Product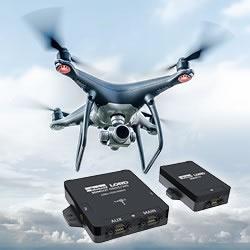 The new complete inertial navigation solution comes with GNSS/INS 3DMGQ7 sensor, 3DMRTK correction modem and real time SensorCloud RTK correction network. The sensor comes with Dual antenna GNSS, tactical grade IMU with centimeter-level accuracy with RTK. Low profile and light weight at 78 grams, this sensor is The sensor is optimized for size and weight in Unmanned Ground Vehicles, mobile robots and autonomous vehicles. The network interface 3DMRTK modem is seamlessly integrated into the 3DMGQ7 sensor supports industry-standard NMEA and RTCM 3.1 protocols. The network RTK support comes with cellular data plan. The SensorCloud RTK is a cloud-based RTK correction system with private encrypted data stream. Check out our G Series and C Series OEM products.