Rise of Robots: Boon for Companies, Tax Headache for Lawmakers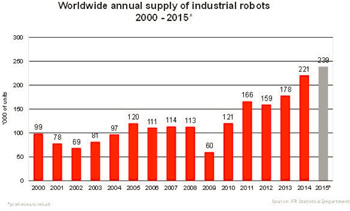 Linda A. Thompson for Bloomberg News Agency: European lawmakers are grappling for answers to a question that until recently seemed like the stuff of science fiction: If robots take our jobs, who will pay taxes?
In an age of unprecedented technological change occurring at a faster rate than the Industrial Revolution, concerns over the growing robotization and automation of work have prompted fears about mass unemployment and plummeting tax revenue in the near future, pitting companies and robotics manufacturers against lawmakers and worker advocates.
The issue is taking on new urgency ahead of a Feb. 16 vote before the EU Parliament's Legal Affairs Committee on whether to create a robotics agency to deliberate on tax and liability issues. Cont'd...
Comments (0)
This post does not have any comments. Be the first to leave a comment below.
---
Post A Comment
You must be logged in before you can post a comment. Login now.
Featured Product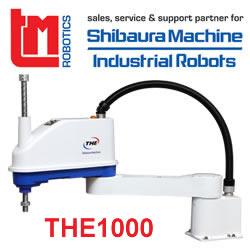 Designed for assembly and inspection applications in the electronics equipment and automobile components industries, the THE600 SCARA is a powerful automation tool. Advancing from the specifications of the existing THE400 SCARA, the THE600 has been developed to meet growing demand for fast-cycle automation. The THE600 model includes improvements in synchronised control and tracking precision. The THE600 is compact in design and offers improved high speed, with 60 per cent higher payload capacity than competing SCARA models in the same price range, making it the price-to-performance leader. Affordable price, impressive performance.